During your pregnancy, you may not think a lot about whether there could be any complications. Here's hoping that you never have to and that yours is a normal pregnancy. However, over half the women who get pregnant experience complications. Some pregnancy complications are expected, some are of great danger to the mother or child or both, and some are even fatal.
What are Pregnancy Complications?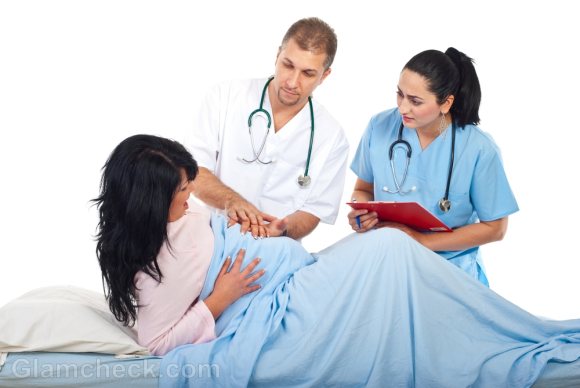 Pregnancy complications are health problems that affect the mother or baby as a direct result of the pregnancy. These complications may be either physical or emotional in nature. Some pregnancy complications can be cured, some are life-threatening but manageable, and a few can cause the death of the mother or baby.
Why Do Pregnancy Complications Occur?
The reasons for pregnancy complications are diverse. There are several factors that could put a woman at a higher risk of developing pregnancy complications.
Age of the mother – older women are more likely to develop pregnancy complications
Physical and mental health of the mother – women with pre-existing medical conditions are at a higher risk of pregnancy complications than their healthier counterparts
Mother and father's lifestyle and habits like smoking, excessive alcohol intake, lack of exercise, unhealthy diet, drug abuse
Lack of prenatal care
Stress
These are just some of the risk factors and known causes. In truth, researchers, doctors and scientists are not quite sure why a majority of pregnancy complications occur. However, several pregnancy complications can be caught in time and the threat averted or minimized if you educate yourself about pregnancy complications and their symptoms, and maintaining regular checkups with your doctor to ensure that your blood tests and ultrasounds are clear. The latter are some of the best tools that your doctor can use to catch a problem early on.
Are Pregnancy Complications Prevalent?
It would be difficult to accurately answer this question as as it would depend on the type of pregnancy complications we are talking about. Some complications in pregnancy are more prevalent than others. However, it has been observed that approximately 50% of all pregnancies will develop complications regardless of the above-mentioned risk factors. This may seem like a very high number, but rest assured that most pregnancy complications are not severe and so are actually manageable.
Common Pregnancy Complications
It is an unfortunate truth that there are hundreds of things that can go wrong with a pregnancy. Some pregnancy complications are more common than others. And then there are a few pregnancy complications that are so rare that doctors are the only ones who know about them. Here is a list of some pregnancy complications from both categories.
Miscarriage
Let's first deal with the scariest of pregnancy complications. Medically known as spontaneous abortion, a miscarriage is when a pregnancy ends without outside interference. According to research, between 25 and 30 percent of all pregnancies end in miscarriage. A majority of miscarriages will occur in the pregnancy first trimester. Women over 35 are at higher risk of miscarriage. And the older you are, the more the risk increases.
Ectopic Pregnancy
In about 1 in 50 pregnancy cases, the embryo implants itself outside the uterus. In almost all cases, it implants itself on the fallopian tube. This is an extremely dangerous situation for mother and baby and should be remedied as soon as possible. In Ectopic Pregnancy the growing embryo can cause the fallopian tube to burst. The only way to deal with this pregnancy complication is to end the pregnancy.
Placenta Previa
This is one of the more serious pregnancy complications. Placenta previa is a condition that is characterized by a low-lying placenta. The placenta lies very low in the uterus, casing the cervix to get blocked, either partially or fully. 0.2 % of all pregnancy complications include placenta previa. One of the main symptoms of placental complications is bleeding during pregnancy. So if you notice severe vaginal bleeding with or without pain, contact your doctor immediately. If this condition is detected during the pregnancy second trimester, there is a very high probability, about 90 %, that it will correct itself by the end of your third trimester provided you follow doctor's orders.
Placental Abruption
Pregnancy complications of the placenta are usually quite serious. And placental abruption is no different. Throughout a normal pregnancy, the placenta is attached to the uterus. This is how it is kept in place. But with a condition like placental abruption, the placenta breaks away from the uterus. This may be a complete or partial beak. Since the placenta supplies your baby with oxygen and blood, a whole host of problems can develop for you and your baby if it is not safely attached to the uterus. For example, you could suffer severe bleeding while your baby could be deprived of nutrition and oxygen, thus directly causing problems in growth neurological and organ development. 1% of all pregnancy cases will suffer from the complications of placental abruption. And placental abruption is the reason for premature birth in 10% of all pregnancy cases.
Placenta Accreta
More pregnancy complications of the placenta. When the placenta gets implanted very, very deeply in the uterus, it is called placenta accreta. This condition usually develops along a scar of a past C-section. Two variations of this condition are placenta increta and placenta percreta, both characterized by even deeper implantation than placenta accreta, sometimes extending right through the uterus and implanting on an adjoining organ. After the baby has been delivered, the placenta will not separate from the body, thus causing fatal bleeding.
Depression
Depression in pregnancy is characterized by a feeling of sadness that just won't go away. Other negative feelings also come to the fore like anxiety, anger, irritability, hopelessness, a low sense of self-worth, and possibly thoughts of suicide. Mood swings are common. The emotional symptoms of depression may be accompanied by physical ones as well like insomnia, eating too much or too little, pain in the stomach which had no reason to be there but still persists.
Although it may not seem like it, this is one of the more difficult pregnancy complications with far-reaching effects. Depression during pregnancy can cause the baby to be born before term or with a low birth weight. Both these instances are known to result in complications for the baby like neurological problems or breathing problems due to insufficient time in the womb for the normal development of the relevant organs and bodily processes. Mothers who suffer from depression during pregnancy are more likely to develop post-partum depression.
Emotional pregnancy complications are caused by the massive production of several hormones in the body during pregnancy. The body produces 1000 times more hormones during pregnancy than in a non-pregnant state. You can just imagine the impact. It's like taking a a huge dose of drugs on a daily basis. So pregnancy complications will naturally occur.
Anemia
Anemia is simply a low or insufficient level of iron in your body. During pregnancy, your body has to put in a ton of work. So it needs extra reserves of iron, among other things, to keep it going. It is quite common for mothers who have a poor diet or who do not adapt their diet to their pregnancy needs to develop anemia. Although your having anemia will not affect your baby's iron levels during pregnancy, it will cause other pregnancy complications such as low birth weight, pre-term labor, and even stillbirth. As for you, anemia will leave you with very little energy, a vulnerable immune system which leaves you susceptible to infections, and a higher risk of developing postpartum depression. Women suffering from anemia during pregnancy have also been known to have very heavy postpartum bleeding.
Gestational Diabetes
A mother who is healthy otherwise and has never had diabetes may develop the condition during pregnancy. It will go away of its own accord once the baby is born. 4% of all pregnant women will have gestational diabetes. There are more complications for your baby than for you if you have gestational diabetes; it can have a very high birth weight, have birth defects, and even be stillborn. It is thus best if gestational diabetes is diagnosed and managed as soon as possible during your pregnancy.
Gestational diabetes occurs when your body is unable to manage the levels of blood sugar due to stress on the organs. You must remember that pregnancy is actually a very exhausting time for your body and it is working constantly, even when you are sleeping. So complications do arise when your body is unable to keep up with the millions of processes going on during pregnancy. Gestational diabetes is one of those complications. You are at a higher risk of developing this condition if you are overweight, above the age of 35, and if diabetes runs in your family.
Incompetent Cervix
An incompetent cervix or cervical insufficiency is when the cervix starts to dilate before the baby is ready to be born. The dilation does not occur because of actual labor but because the cervix has a structural weakness which does not allow it to bear the weight of the pregnancy. The complications of an incompetent cervix include pre-term labor and miscarriage.
Problems with Amniotic Fluid
The amniotic fluid is basically what fills your placenta and cushions your baby. There are two pregnancy complications that may arise out of problems with the amniotic fluid. There may be too much of it or too little. When there is too little amniotic fluid it is known as oligohydramnios. If this condition develops in the pregnancy first trimester or second trimester, it can cause stillbirth, premature birth, and miscarriage. It can also cause birth defects in your baby. If it occurs in the pregnancy third trimester, it can result in problems during labor. It can also increase your chances of having to do a C-section.
The second of the amniotic fluid pregnancy complications is when there is too much amniotic fluid, a condition called polyhydramnios. Too much amniotic fluid causes futher pregnancy complications such as stillbirth, premature birth, placental abruption, severe hemorrhage after delivery, and a baby in a breech position. About one in hundred pregnancy women will have too much amniotic fluid.
The causes of oligohydramnios are not always known. But your chances of developing it are higher under the following circumstances:
You are carrying more than one baby
You have Placental problems
The amniotic membranes have ruptured and caused a leak
You are suffering from chronic hypertension, preeclampsia, diabetes, or lupus
The foetus is developing abnormally
Researchers have not a little better in recognizing the causes of polyhydramnios. In about half the cases of this condition, the reasons are as follows:
Diabetes
Birth defects
The baby has an infection
The baby has a heart problem
Chronic Hypertension
Hypertension is simply another word for high blood pressure. If you have chronic hypertension, it increases your chances of developing preeclampsia, a condition we will discuss next. If you had high blood pressure before you got pregnant, or if it develops before your 20th week of pregnancy, then you have chronic hypertension. This kind of blood pressure problem during pregnancy does not go away after you give birth. Hypertension can prevent nutrients and oxygen from reaching your baby by tightening or narrowing the uterine blood vessels. This can prevent your baby from developing properly, and can cause low birth weight and even premature labor. You can also develop complications as a result of hypertension like having a stroke or a heart attack. You may also be at a higher risk of having a placental abruption. Rest assured, however, that if you take care during your pregnancy, you will not develop the more serious complications of chronic hypertension.
The body is under great stress during pregnancy. So complications are likely to occur when it is unable to manage the overload. That being said, researchers have no clue about why hypertension occurs, just like the other pregnancy complications. They do hypothesize though that diet and lifestyle may have something to do with it.
Preeclampsia and Eclampsia
Also known as toxemia, the pregnancy complications arising from preeclampsia will affect both mother and child. Out of every four women who has chronic hypertension during pregnancy, one will develop preeclampsia. Preeclampsia is basically an elevated state of high blood pressure caused by the pregnancy itself. It is also characterized by protein in the mother's urine.
Preeclampsia affects the placenta, which in turn affects the baby. And the mother's kidneys, brain and liver are also greatly affected by this condition. As the name suggests, if preeclampsia is not treated or brought under control, it can lead to eclampsia, which leads to far worse pregnancy complications. Eclampsia causes seizures and can lead to a coma. This fatal condition is one of the major leading causes of pregnancy-related deaths.
Preterm Labor
Pre-term labor is when your cervix starts to dilate before your pregnancy due date, which results in premature labor and thus premature birth. A baby that is born before 37 weeks of pregnancy are complete is called a premature baby and it has a lower chance of surviving than a baby that completed nine months in the womb. The complications arising out of pre-term labor affect the baby more than the mother. There could be birth defects like low birth weight, neurological complications, breathing problems, brain hemorrhage, blindness, deafness, delays in development, learning disabilities, cerebral palsy, and behavioral issues. Pre-term labor can also lead to stillbirth if the foetus has not developed enough to survive outside the womb.
Prevention of Pregnancy Complications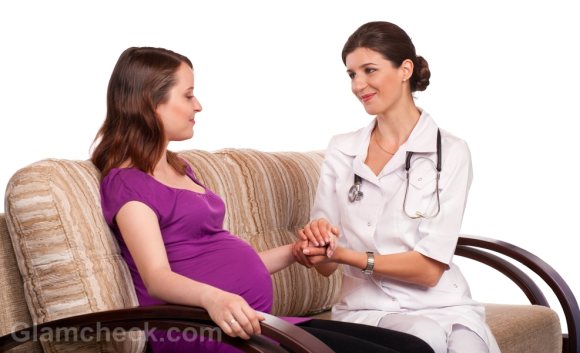 As you can see from the list of pregnancy complications, there is not much you can do to prevent them altogether in most cases. However, you can do your best to reduce your risk of developing pregnancy complications by taking the following measures
Eat healthy. Hippocrates said 'Let food be thy medicine'. It is true that if you eat right and give your body the nutrition it needs to take care of itself, you will have fewer pregnancy complications, perhaps even none at all.
Exercise regularly if it is permitted. Be sure to check with your doctor before starting any exercise plan. Pregnancy exercise can keep complications at bay when nothing else works.
Try not to stress out. Take time off work if you have to. Learn to delegate chores, especially the ones that you do not enjoy. Reduce stressful interactions, avoid them altogether if possible. Scientists are just starting to understand that our thoughts and feelings have a greater impact on our bodies than we ever thought possible. Stressing out is the cause of quite a few pregnancy complications. So learn to relax.
Do not douche, use tampons or insert any foreign object into the vagina during pregnancy. Several pregnancy complications occur as a result of infections arising from such habits.
Keep sexual partners to minimum during pregnancy. Multiple sexual partners put you at a higher risk of contracting a sexually transmitted disease, which increases your chances of developing pregnancy complications.
Be as safe as you possibly can to avoid pregnancy complications. Use a condom when having sex, wear a seat belt while driving, wear sensible shoes with a firm grip to prevent slipping. Some pregnancy complications occur as a result of physical trauma. So it makes sense to put into place all the security measures you possible can to prevent an accident or mishap of any kind.
Report any abnormalities to your doctor immediately whether its bleeding and dizziness or even just a sudden change in how you feel.
Don't miss any doctor's appointments. Your next ultrasound just may catch one of the pregnancy complications at its earliest stages and give you and your baby a better chance of recovery.
Image: Shutterstock