Headache is something very common but can be extremely debilitating.  Headaches are caused due to various reasons; tension and stress can trigger headaches and so can various underlying conditions of the body such as problems in the neck and head. On a daily basis thousands of people suffer from this problem, a few even have to bear with this for days and months on end. There are several types of headaches such as the tension type headache, cluster headache, migraine and vascular headache. Each of these headaches have to be treated differently on the basis of the causal factor as well as the intensity and frequency of the pain experienced.
Common Causes of Headache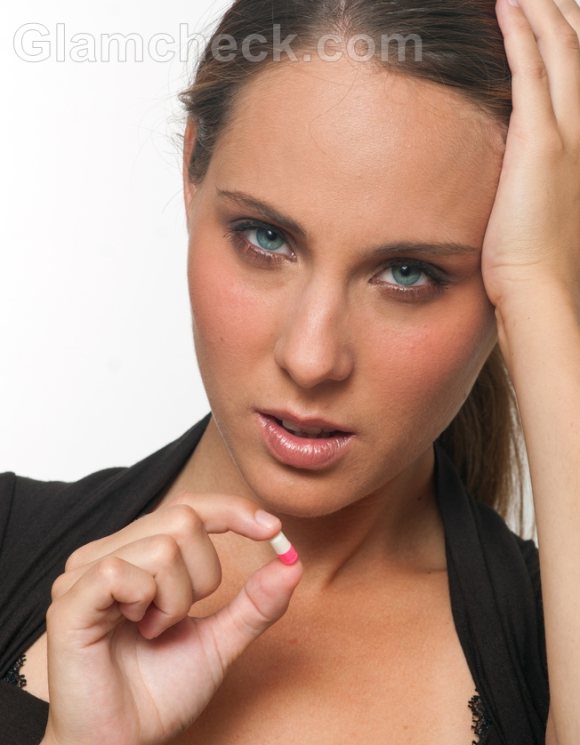 Broadly, headaches are divided into Primary and Secondary headaches. Both the types have different causal agents, such as, mostly external factors like tension and stress cause primary headache while certain disease conditions of the body give rise to secondary headaches. Some of the more common causes of headache are briefly presented here.
Headaches are mainly caused due to the constriction of the vessels that supply blood to the brain as well as the skull
Physical stress such as hard manual labor, prolonged hours of stressful work may act as triggers for headaches
Emotional stress is another major cause of headaches
Migraines are caused due to dilation of blood vessels in the brain, as a result of which the nerves surrounding the brain are stretched and are forced to release certain chemicals that result in pain
Cluster headaches run in families and are known to have a genetic connection
Certain underlying conditions such as meningitis, encephalitis, epilepsy and brain tumor may be the cause for persistent headaches experienced by few
Ways to Treat Headache
Headache remedies depend upon the type and the underlying causative factors. Certain types, such as the tension type headaches can be treated with over the counter medication, while the more serious ones require proper consultation and prescription.
A physician's help should be sought when the headache is different from the headaches you usually have, or when it is aggravated by certain activities such as jogging, running, strenuous exercise or general exertion.
Quick Headache Remedies

Drink plenty of water : Water has the ability to relieve pain as in many cases headaches are caused due to dehydration and water is the secret elixir that you must turn to.
Essential oils : Essential oils do the trick when it comes to easing pain. Lavender oil when applied with a soft cloth or sponge has a soothing effect and helps to ease the pain. Use of sandalwood, wintergreen, eucalyptus and peppermint oils ease tension type headaches greatly.
The Heat Treatment and the Ice pack: One of the most famous and favorite ways to reduce the throbbing pain of headaches is to place hot to warm towels over the forehead. The towel can be warmed up by placing it on a empty pan till it is heated to the desired temperature. A hot water shower is believed to relive the pain and stress to a great extent. In some cases ice packs and cold compressions are known to relieve the tension in the upper neck and head area.
A Hot Cup of Herbal Tea : Hot Tea is one of the greatest stress busters and works wonders in relieving headache. Chamomile, rosemary and peppermint flavored tea greatly soothe headaches caused due to tension and stress.
Massage : Applying pressure on the points that radiate pain and massaging the forehead helps relieve the pain by reducing stress and tension. Massaging the forehead with the finger tips greatly helps in relieving the throbbing pain. Concentrate on the points above the nose bridge and the temples and using the thumbs, massage these areas with mild to moderate pressure.
Rest : This can be the best possible remedy for throbbing and pulsating headaches. Closing and relaxing the eyes helps alleviate headache. When the muscles and nerves of the eye are rested and relaxed, the intensity of the pain slowly reduces.
A Balanced Diet and Lifestyle changes : A balanced diet has several health benefits, one of which is prevention of headaches. Certain food stuff are known to act as triggers for headache, and when certain warning signs of headache are evident, it is best to stay away from things that aggravate the pain. Processed foods are known to trigger headache and so are products with monosodium glutamate and artificial additives. Smoking and Alcohol are also known to trigger headaches. A brisk walk out in the open is
Yoga for Headache Relief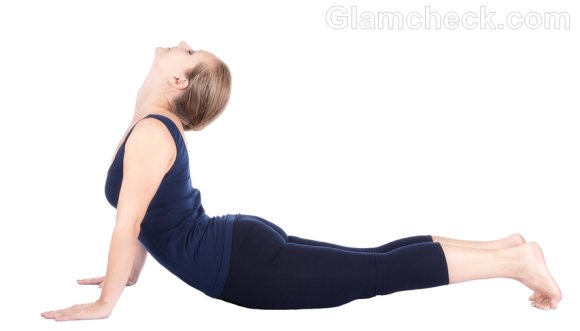 Some of the yoga asanas are known to have a positive effect in relieving stress and headaches. One of the most power packed yoga asanas is the Suryanamaskar which is known to improve the mental, emotional and physical health of a person. It is one of the best ways to manage stress and helps preventing headaches due to tension and stress.
The Shavasana relaxes the muscles and nerves of the body and helps relax the entire system. It helps in improving brain functioning and also aids in improving the blood flow.
The Bhujangasana or the cobra posture works on the head and the upper neck. With regular practice, this asana helps in improving the blood flow in the head and the upper neck region and helps in relaxation of the upper body.  
Acupuncture and Reflexology
Persons experiencing moderate to severe pain have a lot to gain from acupuncture techniques. Research have proven that persons who underwent acupuncture treatment had fewer attacks of headache and migraine. Acupuncture, when practiced properly, cures splitting headache and severe eye pain due to stress. The Touwei ST-8 and Zanzhu BL-2 combination is most effective to treat headache coupled with eye pain.
Reflexology uses certain pressure points on the feet and fingers to treat several ailments of the body. Fingers are better compared to toes when it comes to treating headaches. Several relaxation techniques can be learnt from the reflexologist and can be practiced at home when signs of headache appears.
Tension Headache Remedies
Tension headaches are the most commonly experienced headaches and have the ability to affect everyday activity once the pain strikes. Usually, tension type headaches respond well to over the counter medication such as Ibuprofen, Aspirin and Acetaminophen. Managing stress is key in treating tension type headaches as stress results in constricting the blood vessels surrounding the brain which is the main reason behind the throbbing pain in the head and upper neck region.
Remedies for Migraine
Women who suffer from severe migration, especially during pregnancy, stand to benefit from relaxation therapy. Relaxation techniques are available in plenty such a listening to soothing music and taking long showers. Specific techniques can also be learnt from therapists and experts to deal with migraine pain. Lifestyle changes are crucial in managing migraine.
Aromatherapy is great to treat headaches in general and is very effective when it comes to treating migraine. Essentials oils of ginger are supposed to be the best when it comes to migraine pain relief. Consuming ginger in the lozenge or the natural form helps keep nausea away. Acupressure is known to have miraculous effects when it comes to treating migraine.
Several natural headache remedies are available, some may seem very simple, but are very effective in providing instant relief. Ayurveda, yoga, acupuncture and reflexology all have various treatment options for moderate as well as severe headache. A balanced diet, healthy lifestyle and adequate rest helps one to manage stress, tension and headaches.
Image: Shutterstock