What you eat is what will determine how healthy you are. So it's important that you eat right at all times if you value your health. But when you are pregnant, it's not a matter of preference anymore. You simply have to change your eating habits or the pregnancy could run into complications. There are plenty of foods that you should be including in your diet if you haven't already. But it is just as vital that you avoid certain foods during pregnancy.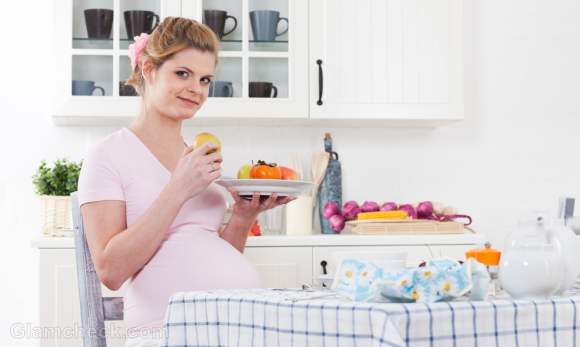 The foods to avoid during pregnancy are harmless if eaten at other times in your life. But during pregnancy, they can have sinister side-effects. Your immune system changes greatly when you are pregnant. You are more likely to fall sick or pick up an infection during pregnancy than at any other time of life. This is why it is important that you stick to the foods to avoid during pregnancy list, even if the foods listed on there are your favorites.
Some of the foods to avoid during pregnancy are based on scientific fact, others are based on observation and then there are some foods that are avoided because they have been avoided for as long as anyone can remember but the reason has long been forgotten. Whatever the reason though, you'd be wise to learn if the idea behind banning certain foods has any merit so that you do not end up eating something that could harm your baby. Following are the foods that have been proven through research to have potential risks during pregnancy.
Coffee
Of all the foods to avoid during pregnancy, this is probably the one that moms-to-be will crib about the most. Yes, most of us need the caffeine kick to wake us up in the morning as well as to keep us going through the drudgery of the day. But caffeine is one of the worst things you can introduce to the developing and delicate nervous system of your baby. Caffeine during pregnancy is associated with low birth weight and even miscarriage. You can have one or two cups of coffee a day if you must. But it's really best to avoid this altogether if you have the will power.
Some Cheeses
Blue-veined cheeses as well as cheeses with a rind such as camembert, Danish blue, brie and gorgonzola contain bacteria called listeria which is responsible for causing listeriosis, a rare infection. Listeriosis is linked to stillbirth, miscarriage and severe illness in the newborn.
Unpasteurized milk
Milk that has not been pasteurized should be avoided for the same reason as cheese. There are bacteria in unpasteurized milk which can cause infections. Another reason this makes it to our foods to avoid during pregnancy list is because it can cause food poisoning, which you are more vulnerable to when you are pregnant.
Raw or Undercooked Eggs
If you have a recipe that calls for raw eggs, you'll have to ditch it while you are pregnant. Raw eggs are notorious for being potential carriers of the dreaded salmonella. Be careful when eating out as freshly-made mayo in restaurants, mousse and even fresh ice cream may have raw egg as one of the ingredients. Don't have runny eggs. The yolk and whites should be firm when cooked.
Meat
Avoid all under-cooked meat during pregnancy whether it's chicken, beef or pork. Uncooked meat can contain harmful bacteria which may cause infection.
Avoid cured meats like salami altogether as they are linked to toxoplasmosis and listeriosis. Also avoid liver during pregnancy as it contains high levels of vitamin A which is not good for your baby since it is linked to birth defects.
Certain Types of Fish
Many small varieties of fish contain high mercury levels which can cause irreversible damage to your growing baby's nervous system and even lead to brain damage. The bigger fish are the ones that have more mercury. So avoid the larger varieties like shark, swordfish and king mackerel.
Several smaller varieties of fish like tuna, sardines, kippers and anchovies can contain environmental toxins such as dioxin or polychlorinated biphenyls (PCBS). While it is not necessary to rule these out of your diet altogether, it would be best if you limited your intake to about two portions a week.
Avoid sushi and any other preparations with raw fish as they can contain parasites like tapeworms, which can make you extremely ill during your pregnancy.
Also steer clear of mussels and oysters and any other shellfish in fact while you are pregnant. They have the potential to cause severe food poisoning which, as we have seen, you are more susceptible to during pregnancy.
Alcohol
This is a disputed item on the foods to avoid during pregnancy list. Since the harmful effects of minimal alcohol intake have not been studied, there is no definitive verdict on whether or not alcohol is OK during pregnancy. However, since alcohol is a toxin, most experts will advise against it throughout the pregnancy although some will say that it should be avoided at least in the first trimester. Remember that what you eat or drink will go straight to your baby. You wouldn't feed your baby alcohol when it's born so why would you take the risk just because you can't see its face yet?
If you must drink alcohol during your pregnancy, limit intake to one or two units a couple of times a week. Try to avoid hard drinks like whiskey, rum and scotch. Never get drunk or binge on alcohol while pregnant. Excessive drinking will surely have harmful effects on the development of the growing foetus.
Apart from this list, you will have your own foods to avoid during pregnancy depending on any food allergies you might have. For example, peanuts are widely banned during pregnancy, but this is not a harmful food unless you have or have had a nut allergy.
This list may seem a little daunting and that's understandable. However, it is not meant to spread fear or to get you worried about every little thing you eat when you are pregnant. Just be aware of the potential risks, take a little care and you are sure to have a successful pregnancy with a healthy, bonny baby at the end of it.
Image: Shutterstock