These days, with increasing consumption of fast food and obesity levels, cardiovascular diseases are becoming equally common. Other reasons leading to heart ailments include personal and professional stress, detrimental eating habits, lack of exercise, and sedentary lifestyle. Heart ailments are also accrued to blood pressure and high levels of cholesterol.
However, it is not only exercise that can help in maintaining a healthy heart. It is equally imperative to eat the apt food.
Guide to nutrients in foods good for heart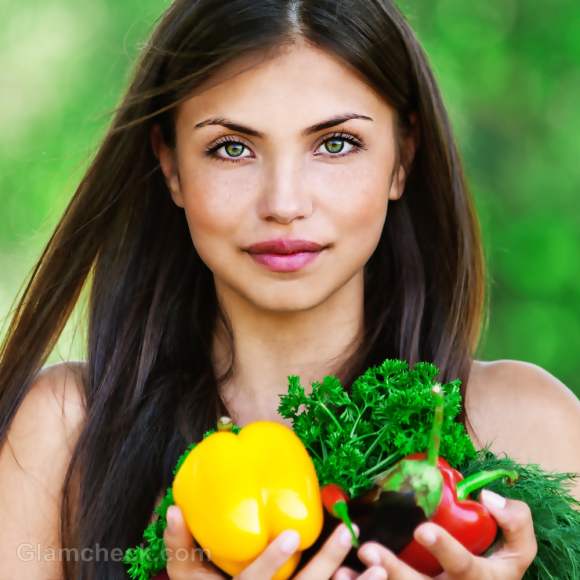 Carotenoids
These are heart-protecting antioxidants contained in various vegetable and fruits as well. Most important carotenoids include lycopene, lutein, alpha-carotene, and beta-carotene.
Phytoestrogens
These are plants' substances (such as flaxseeds) which produce a weak estrogen-like reaction in your body. Also, studies have revealed that flaxseed reduces the risk of strokes, blood clots, plus cardiac arrhythmias.  Adding further, it also assists in lowering the LDL as well as the overall cholesterol level in addition to monitoring blood pressure and triglyceride level.
Phytoestrols
These resemble plant sterols which are chemical resemble of cholesterol. Moreover, these have the capability of lowering the levels of blood cholesterol. Some good sources include wheat germs and all nuts as well as seeds.
Polyphenols
These are some other antioxidants performing the function of protecting blood vessels, monitoring blood pressure, and reducing the levels of LDL (bad cholesterol).   
Omega-3 and alpha-linolenic fatty acids
These can be obtained from fatty fish such as salmon and in plant foods such as walnuts. These fatty acids help in improving your immune system in addition to reducing blood clots and avoiding the chances of heart attacks. Additionally, these are also helpful in raising the levels of HDL (good cholesterol) as well as lowering the levels of triglyceride. Furthermore, being anti-inflammatory, these fatty acids are also helpful in monitoring blood pressure and protecting your arteries from buildup of plaque.
B-complex vitamins
These include vitamin B-6 and B-12 which provide protection against blood clotting as well as atherosclerosis, and even hardening of the arteries. Adding further, vitamin B-3 is helpful in raising the level of HDL (good cholesterol).
Vitamin E and C
These are antioxidants which provide protection against radical damage. Besides, potassium, magnesium, and calcium help in monitoring blood pressure levels. Additionally, fiber rich foods are also helpful in maintaining the cholesterol levels.
If you have an understanding about food choices making an impact on your heart's health, it becomes easier to manage or prevent heart ailments as well as high blood pressure.
Below is a list of healthy foods which can prove good for the heart:
Green vegetables
Green leafy vegetables including fenugreek, spinach, leaves of radish, pak choy, and more are quite healthy. Moreover, these are also known for qualities of being helpful in reducing the risk of cancer and various heart ailments. The reason behind this is their extremely low fat and calorie content along with high content of dietary fiber. Besides, these are also rich in minerals like potassium, calcium, magnesium, and folic acid which are favorable for optimal functioning of heart. Furthermore, it has been proved through studies that one serving of green vegetables everyday can reduce the risk of heart ailments by about 11%.
Oats
Oats form another healthy option that can be chosen for breakfast. Besides making you feel fuller and energetic, these are also good for heart. Oats are filled with beta glucan, a soluble fiber, responsible for bringing down the cholesterol (LDL specifically) levels. Having oatmeal or oatmeal cookies or bread for breakfast can prove highly beneficial for the heart.
Soy protein
Basically, soy is soya bean curd which can also be obtained as soya mince or soya chunks. Soy proves to be a wonderful alternate for red meats which contain high fat content responsible for raising the level of bad cholesterols as well as saturated fats which can prove really harmful for the heart. 
Whole grains
Barley, wheat, pulses, millet, and beans are some of the whole grains which can be beneficial for the art as these are good sources of vitamins and natural fiber. Besides, these also contain iron, vitamin E, anti-oxidants, and magnesium. Including whole grains in your regular diet can also help in maintaining the blood pressure levels.
Olive oil
This is one of the healthiest oils that can be opted for. Consuming olive oil is quite beneficial for the heart. Including olive oil in your regular diet can aid in reducing the level of bad cholesterol (LDL) in your body. Besides, olive oil carries monounsaturated fats which are beneficial for the heart for being full of anti-oxidants. Adding more to the point, extra virgin olive oil provides even higher health benefits for being packed with polyphenols. You can use olive oil to replace the mayonnaise in salad. Also, it can be used as a substitute for the normal cooking oil.
Apples
You might be familiar with the proverb "An apple a day keeps the doctor away." The underlying reason is that apples are rich in guertin (a photochemical rich in anti-inflammatory qualities). Besides, it is also helpful in preventing blood clots. Apples can be included along with cereals in the breakfast or can also be eaten as snacks rather than going for deep-fried chips when hungry.
Tomatoes
Being an effective source of vitamins, tomatoes perform the role of purifying the blood. Including tomatoes in your regular diet can help in lowering the risk of different heart ailments. Tomatoes carry vitamin K which helps in avoiding hemorrhages. Tomatoes can be consumed in raw form as salad or sandwich, or even cooked as gravies.
Red wine
If consumed moderately, red wine can prove really good for the heart because of contained resveratrol (an effective antioxidant). Besides, it also contains flavanoids. Furthermore, red wine can be consumed as a replacement of other alcohol drinks containing high sugars. 
Almonds
Taken moderately, almonds can help in maintaining the cholesterol levels of your body in addition to avoiding different heart ailments. Almonds are also full of vitamin E, B17, and minerals such as iron, zinc, magnesium in addition to being good resource of monounsaturated fats.
Diet tips for a healthy heart
Of all the improvements that can be made to the diet to get a healthy heart, the most important one includes reducing the consumption of saturated fats in addition to cutting on trans-fats intake. Bothe these fat types contribute to raising the LDL (bad cholesterol) levels thus leading to higher risk of heart strokes. Fortunately, there are numerous ways to control the intake of these harmful fats.  Remember the following culprits while cooking and making food choices and know the tactics to avoid these foods.
Substitute
Substitute foods with high fat content with foods containing lower fat levels. For instance, you can use low fat yogurt or salsa sauce instead of butter to top baked potatoes or replace margarine with low-sugar fruit spread on the toast. Also, while cooking, go for liquid oils such as olive, canola, sunflower, or safflower. Furthermore, you can also replace 2 egg whites with a whole egg.  
Avoid solid fat
Try to cut on the quantity of solid fats such as margarine, butter, or even the shortenings added to food while being cooked or served. Rather than cooking with butter, you can flavor the dishes with lemon juice or herbs. Solid fat can also be cut off by removing fat from the meat and going for leaner proteins.
Be label-savvy
Make sure to check labels on any packed food. There might be various snack items, even the ones labeled with "reduced fat," might be filled with oils carrying trans-fats. Well, the existence of trans-fat can be judged by the use of "partially hydrogenated" phrase. Also, check for any hidden fat. Breakfast cereals or refried beans might include lard or significant quantity of fats.
Alter your habits
Changing your lifestyle is the best way of avoiding trans-fats or saturated fats. Rather than going for chips, go for snacking with vegetables or fruits. Try cooking with little quantities of butter. Also, avoid dressings or sauces while at restaurants.
Avoid processed or canned foods
A large amount of the salt consumed by you is obtained from processed or canned foods such as frozen dinners or soups. Besides, even foods like poultry and other meats usually contain salt added while processing. Having fresh foods, going for unsalted meats, as well as preparing stews or soups on your own can help reduce the sodium intake significantly.
Prepare food at home, adding spices to increase flavor
Preparing food on your own can aid you in controlling the salt intake. Salt can be replaced with various delicious alternatives. You can go for fresh herbs like thyme, basil, or chives. Concerning dry spices, you can go for alternatives like bay leaves, allspice, or cumin to add flavor to the meal and that too without sodium.
Replace salt with a lesser sodium version
High consumption of salt can lead to high levels of blood pressure which contributes as a crucial factor for heart ailments. Cutting on salt consumption can make your diet heart-healthy. Be careful while choosing packaged foods and condiments. Look for foods with labels like "low sodium", "sodium free", or "unsalted." Another better choice would be using fresh ingredients and cooking without salt.
Some healthy fats for your heart
It is not that all fats are harmful for the heart. While trans-fats and saturated fats act as roadblocks to your heart, there are also unsaturated fats which are vital for a healthy heart. All that is important is to know the difference. The most important fats which are "good" for your heart include:
Omega 6 fatty acids: These can be obtained from food sources like soy nuts, vegetable oils, as well as various seed types which contain beneficial fats.
Omega 3 fatty acids: Best sources include fatty fish such as salmon, herring, flaxseed, trout, walnuts, and canola oil. All these foods carry polyunsaturated fats which are imperative for your body.
Monounsaturated fats: Best sources include peanuts, cashews, almonds, pecans, plus butters prepared using these nuts. Another good source includes avocadoes.
Cholesterol lowering foods
High levels of cholesterol in the body can increase the risk of heart diseases. Therefore, the key to a healthy heart is maintaining the right cholesterol levels. There are certain foods and tips that can help you maintain the right cholesterol level. These include:
Avoid trans- or saturated fats
Foods that include high content of saturated or trans-fats, like packaged cookies or potato chips, can raises the levels of cholesterol much more as compared to foods containing cholesterol, for example eggs. Trans-fats and saturated fats are responsible for raising the LDL (bad cholesterol) levels. Conditions get even worse with falling HDL (good cholesterol) levels.
Go for smart choices
Try going for foods containing rich content of unsaturated fats, protein, and fiber. Some effective cholesterol regulators include vegetables, fruits, beans, fish, seeds, and nuts. Additionally, some best food sources helpful in monitoring the levels of cholesterol include fish, oatmeal, olive oil, walnuts, and foods prepared with sterols, which are plants' substances helpful in blocking cholesterol absorption.
Keep in mind that labels may deceive you
Try limiting to basics, fruits and veggies, lean proteins, and nuts, as much as possible. Don't get driven away with misleading food labels such as "low cholesterol" or "no cholesterol". They might be rather riskier for the heart.
It is quite thorny to eat correctly to maintain the health of the heart when you are eating out, or having microwave dinners in addition to processed foods. Well, not to worry anymore! Go for trying some quick and easy to make recipes which can be prepared at home. You can try and begin with stocking the fridge with easily accessible and heart-healthy food items like fruits and vegetables. Have a healthy heart!
Image: Shutterstock