The world of cosmetic surgery is constantly developing newer techniques to enhance the aesthetics of the physical body. You can quite literally change absolutely anything about yourself that you do not like today from your eyelids to the shape of your waist. Since a full head of healthy hair is considered as a benchmark for beauty, it's no surprise that there are all kinds of cosmetic procedures for hair as well. Some hair rejuvenation treatments can be done in spas and hair salons with chemicals. Then there are others which require medical expertise such as hair transplants. There was a time when baldness meant learning to live with it. Things are different now. If hair loss on any part of the body is affecting your self-esteem and if you have the budget for it, you may want to give hair transplantation a try.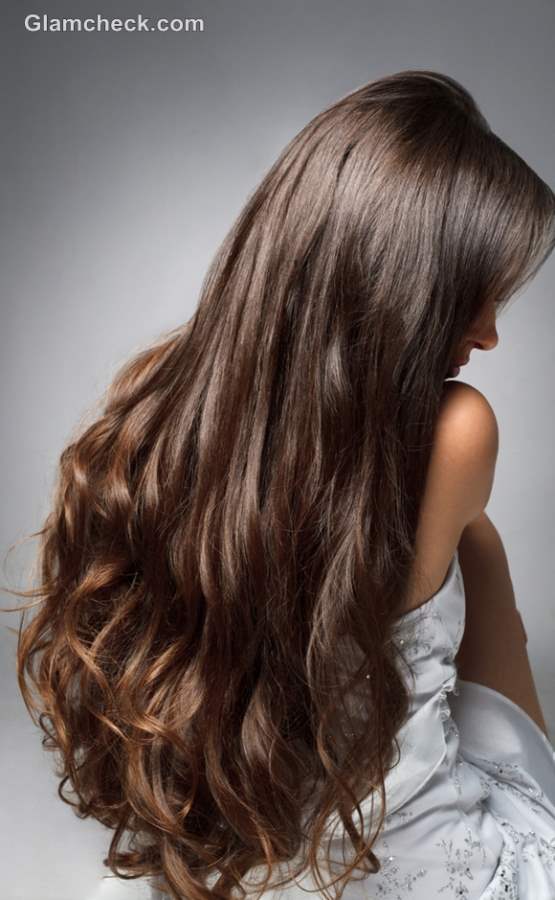 Hair Transplants – Procedure, Risks & Benefits of Hair Transplantation
Hair transplantation surgery can be performed on any part of the body where hair is lost. For the purpose of this article and for ease of reading, we will refer to hair transplantation surgery only on the scalp.
Since hair transplants are expensive, it should ideally be used only if other hair treatments have failed.
Hair transplants involve taking skin grafts from a healthy part of the scalp where hair growth is normal and inserting those grafts surgically onto the bald area. In about 8 to 12 weeks after the surgery, the hair from the donor site takes root and new hair grows on the once-bald area.
Choosing a Surgeon
You must have the highest standards when selecting a surgeon to perform your hair transplantation. This surgery, like all others, calls for a very high level of skill which can only come from an innate patience and expertise born of experience and education. So don't shirk the legwork involved in finding a good surgeon as it will set the precedence for the success of your hair transplant.
When meeting the doctors you are considering, do not be afraid to ask to see their credentials or to speak to former patients. Check out the clinic's website if they have one and do a search online for any info you can find on your surgeon of choice. It is always better to go with a doctor or clinic who has a reputation than someone new who doesn't. While it's all well and good to give the new doctors in the field a chance this is not the time to take risks.
Before the Procedure
During your initial consultation, your doctor will conduct an examination of your scalp to determine the type of hair loss you are experiencing. Baldness can be hereditary or it can be caused by stress. It can sometimes just be a part of aging and for some it can be a result of an injury or burns to the scalp. The cause of hair loss will result in different types of baldness which in turn will help the surgeon decide on the most efficient hair transplant treatment to garner the best results.
After the examination, a discussion of your expectations is important. Hair transplant surgery is no miracle procedure and you need to be aware of how much the surgery will help you. Every case is unique. Some people get very good results while for others it is minimal. So don't get your hopes too high. Maintain a positive outlook but don't expect Samson-like tresses.
The procedure will be discussed next. This will vary to some extent depending on the type of hair transplant you opt for. However, the basic outline is pretty much the same. While the cause of your hair loss will play a role in deciding on the type of hair transplant you need, your budget will play a role here too.
Preparation
There are some things you will have to do prior to your hair transplant surgery to prepare your body for what is to come.
To promote better healing, you should stop smoking at least a full day before you are scheduled for a hair transplant. Smoking reduces your body's ability to heal itself and can hamper your recovery post-surgery. You should also not have an alcoholic beverage a few days before the surgery for the same reason. The alcohol stays in your body and blood, which is why you need to quit it so long before the procedure.
To reduce your risks during the procedure and after as well, you may have to cut out any medications you are taking because they too can hamper healing as well as bodily systems during and post-surgery. Depending on the nature of the medicine, you may have to stop anywhere from three days to a week beforehand. Some medications that fall into this category include anti-coagulants, anti-depressants, multi-vitamins and aspirin. Tell your doctor exactly which medications you are on so that he can tell you if there is something you need to stop.
You will also have to begin taking certain medications to prevent inflammation during and after the procedure.
Additionally, your doctor will prescribe a hair growth serum to rub on your scalp for a fortnight.
You may also want to get a massage about a week beforehand. It will help to make your skin softer and will facilitate removal of hair grafts.
A day or two before your hair transplant, a blood test will be required to check for certain medical conditions like Hepatitis.
You can wash and shampoo your hair as normal before arriving for your hair transplant appointment. However, it is better not to apply any leave-in conditioner, hair gel, hair spray or mousse. Make sure you thoroughly wash off all shampoo too.
Procedure
Your hair transplant procedure can take anywhere from 3 to 5 hours depending on the type of procedure you have opted for, the extent of the baldness, and the skill of the doctor.
A local anaesthetic will be administered on the scalp so that the area gets numb. The effect will last for six hours or so. If you are highly anxious, your doctor may give you a sedative to calm your nerves. Tension and stress tighten muscles and this can make it more difficult for the surgeon to acquire a graft.
A strip of skin will be removed from a site which has abundant hair growth, usually the back of the scalp just above the nape of the neck. The grafts of hair with the follicles are what are important in this strip of skin so any paraphernalia like fatty tissue which is not needed will be cleaned up by the surgeon. Then, a very fine needle will be used to push the grafts into the skin on the bald spots. This is the part of the procedure that requires the most skill as the pattern and efficiency with which it is performed will determine if the follicles take root on the new site as well as whether the end result looks like natural hair growth.
Obviously, the number of hair grafts successfully inserted will determine the results too. Know that in the first few weeks after the procedure, many of the hairs go into shock from being uprooted and re-rooted in a new place, which is why they simply fall off. This is called shock loss and does not mean that the procedure is not working. The follicles are simply getting used to their new home. You may lose as many as 100 hairs a day and it may appear that the hair transplant was completely useless, but the actual results will only show in 6 to 8 weeks, often longer, so be patient.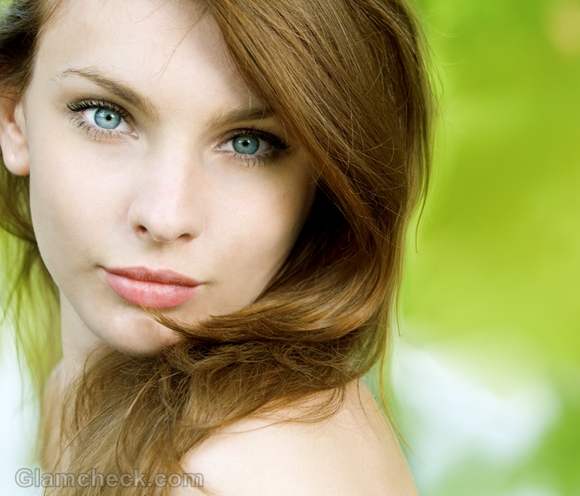 Hair Transplants- Procedure Risks Benefits of Hair Transplantation
Aftercare
You may be a little dizzy and exhausted after the hair transplant procedure so make arrangements for someone to come take you home. This is also why it is important that you eat before coming in for the hair transplant as your body needs the energy to sustain you through it both physically and mentally.
You'll have to stay out of the sun for some time after the procedure until the wounds heal.
Care has to be taken to avoid all pressure on the treated area. This means you will have to sleep sitting up so that your head does not get smushed against the pillows.
Do not pick at the scabs that will form on your wounds as that will just delay healing.
Your doctor will give you an antibiotic cream as well as a hair growth serum of some sort to apply on your hair. The first is to prevent infection and the second is to promote hair growth to its maximum in the weeks following the surgery.
You cannot wash your hair for at least two days post the procedure. Even then, a shower should be avoided as the pressure of the water can cause the stitches to unravel. Instead, use a mug and gently pour water over your hair to wash.
Do not indulge in intense physical activity for at least one week after the hair transplant.
Do not drink or smoke for a few days either.
Risks of Hair Transplants
Hair transplant may be an outpatient procedure, and it may be considered only minor surgery, but it is still surgery and should be considered as such. All surgeries carry some level of risk. Shock, infection, a reaction to the anaesthesia… anything could go wrong and you should always go into even the most minor surgical procedures keeping these risks in mind, although that does not mean you have to be deterred by them.
There is bound to be some amount of discomfort and sometimes pain during and after the procedure.
Swelling may occur post-surgery. However, this is both known and expected. It can last for a little under a week but it should go away after that. If not, speak to your doctor.
Sometimes, there can be bleeding too since there are small incisions involved in the procedure. However, this usually only happens in cases where patients had a pre-existing health condition or were on medication which made them susceptible to bleeding. This is why it is so important to discuss with your doctor exactly what medications you are currently taking, have taken in the past, and which illnesses, if any, you did or do suffer from as well as which you are at risk for because of family history. Patients who are on heart medication in particular are at higher risk for this side-effect of hair transplants since their prescriptions are bound to include anti-coagulants or blood thinners.
Scarring is a major risk of hair transplant and one of the main concerns of those undergoing the procedure.
There is always a risk that the results may not be everything you hoped for. Since a lot of money is spent on the procedure, any dissatisfaction at the end of it can lead to anger, frustration and a feeling of being cheated or dealt with unfairly in general. This has more to do with the patient's exaggerated expectations or the doctor's negligence in giving the patient a reality check than any failings of the hair transplant itself.
Benefits of Hair Transplantation
The first benefit is that the diversity of hair transplant procedures means that baldness of almost any kind can be rectified to some extent. While it was true that the hair transplant procedures in the past could culminate in unsightly results, the techniques for creating a more natural look have been greatly refined in the past few years. It is only an incompetent or highly inexperienced doctor today who will make your new hair growth look unnatural.
Despite the risks, hair transplant procedures are actually very safe.
Since they are so safe, they are outpatient procedures, which means you will not need to stay overnight at the clinic or hospital for observation.
Hair transplant procedures have a higher rate of success than other hair replacement options.
As the new hair starts to grow in the bald patches, your self-esteem will return and you will most likely be more confident in your interactions with people. 
Image: Shutterstock.com