Women who are obese have a hard time losing weight. Their metabolism is slower than men's and they have less time to commit to the various aspects of weight loss. Plus, women are more prone to emotional or stress eating than men so they have their hands full when it comes to treating their obesity.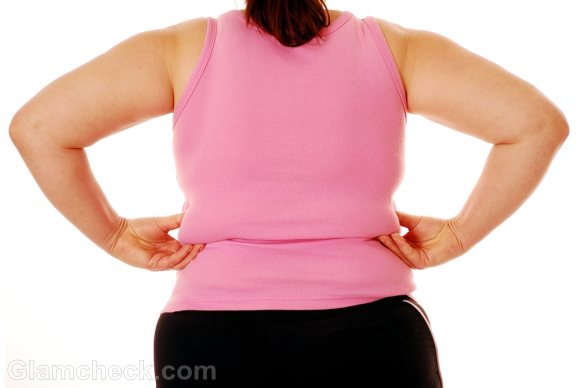 Customising a treatment plan that will work includes a sincere acknowledgement of these challenges and a promise to work towards overcoming them.
Make Treating Obesity a Priority
This is the number one requirement for treating obesity in women. Women tend to put other's needs above their own. Work and family fight for their attention and women often, if not always, neglect themselves. If you are going to be successful at treating your obesity, then you have to make that a priority in your life. This means putting yourself first. If you are not happy, you cannot make anyone else truly happy.
Make time for exercise – wake up earlier in the morning if you have to. Make time to cook those healthy meals and put together low-calorie snack options. When someone offers you something to eat which you know is not good for you, have the courage to say no. Your health should be your number one priority that gets most of your time and attention. Good health requires effort, just like anything else worth having.
Losing weight
3500 calories equals on pound of weight. So if you want to lose a pound, you have to either cut 3500 calories from your daily intake or burn it.
You have to create a calorie deficit to lose weight. A calorie deficit can be created either by taking in fewer calories than your daily requirements (dieting) or by increasing your levels of activity to burn off the extra calories (exercising). Usually it is a combination of both that will work to help you treat obesity.
Learn about the diet required for obesity treatment by reading our article on Diet for Obese Women. Take a look at some of the exercise options available to you in Exercise for Obese Women.
Modifying Behaviour and Habits
Obesity is often caused by extremely unhealthy habits born of trying to cope with stress. Over-eating, binging and using food to numb negative emotions are some of the self-destructive behaviours that cause obesity as well as prevent any real progress in treatment. Even if you do lose all your excess weight, you will put it all back on in two to five years if you have not taken steps to change the mental outlook that caused your obesity in the first place. Without altering the behavioural patterns that caused obesity, losing weight is merely getting rid of a symptom rather than treating the actual disease.
You'll find that diet and exercise are both a piece of cake when compared to the trials of having to change the way you think and act. Because this is such a difficult thing to overcome, you have to tackle it from different angles to effectively manage it.
Personal counselling as well as group sessions can both help to get to the root of the problem. Many women today do not have the opportunity or time to delve deep and get in touch with their feelings. Remember that the negative stuff has to be acknowledged before it can be dealt with. This can be accomplished through individual and group therapy. Also, talking to other people who are experiencing the same thing that you are can be comforting. Obesity treatment can be lonely and it's nice to know that you are not the only one going through it.
If you are more the solitary type or just do not have the time for therapy, you can try keeping a journal which documents how you feel before and after you eat as well as anything else that you feel is relevant to your self-destructive thought process. The longer you write, the more obvious the pattern will become to you. You can then go about consciously trying to address the triggers.
None of the above options will come anywhere near working unless you become aware of your behavior and are alert to the triggers in your life that cause the destructive behaviors to manifest. Most people do not even realize that they eat to fill an emotional void. The world is a superficial place that expects you to put on a happy face at all times so many of us will ignore how we really feel in an effort to fit in. So by simply being aware and accepting that you are experiencing negative emotions you are looking at the problem head-on and will thus be able to deal with it. Even if you never go to therapy or loathe keeping a journal, just watch your thoughts. We think that our heads are full of thousands of thoughts but a closer look will reveal that we all just re-hash the same few thoughts over and over. In obese women, these thoughts will generally be associated with some form of stress and food. Once you have your Aha moment and realize how you yourself are responsible for your obesity, you empower yourself – if you so wish – to create new behavioral patterns instead of giving in to the old ones.
Medication
There are obesity medicines on the market which help obese women to lose weight but these are not generally prescribed as natural weight loss methods should be given first preference. However, if your BMI is more than 27 and if the complications born of your obesity prevent you from taking steps to lose weight, then your doctor may deem it fit to prescribe obesity medication.
There are two main medications available on the market right now for obesity – phentermine and orlistat. The former is only prescribed for a short period of time, no more than three months, while the latter is something that can be taken for one to two years under medical supervision.
Know that it is very likely that you will put the weight back on when you get off the medication if you are not actively taking other steps towards weight loss through diet and exercise.
Obesity surgery
If even medication does not work to treat obesity and if your BMI is above 35, then you will qualify for surgical procedures to help you lose weight. Stomach stapling or gastric binding are two of the most popular obesity surgeries available today. Both have their pros and cons, and the one that you are most eligible for will depend largely on your weight and health.
Note that…
…treating obesity should always be done under a doctor's supervision. Obesity comes with its own complications and you may cause more harm than good if you go about undertaking the mammoth task of treating yourself. If you do not want to do this with a doctor consistently, at least go in for an initial consultation and check-up and then set out on your own. Don't be too proud to ask for help and listen to professional advice – you'll be the only one to suffer from the lack of knowledge. 
Image: Shutterstock.com