Life is getting faster and crazier. Jobs are scarce but prices have gone up. Waistlines are increasing but thin is the new 'in'. Apart from having to worry about yourself, you have to take care of the incessant demands from everyone around you whether it's your kids, parents, spouse, boss or friends – especially true if you are a woman. With the world being the way it is, you wouldn't be entirely to blame if you let the stress of this madness get to you.
A few people can somehow manage the craziness. The truth is that most of us are affected pretty strongly by how difficult life is. It shows up in a mental disorder that is unique to the modern world – anxiety. Everyone suffers from anxiety to some extent. We worry, worry, worry about things that are beyond our control and get into a flurry over nothing. Some people will characterize this as a mood swing or attribute the state of mind to too much coffee or not enough sleep. However, what it really is is anxiety. Although men and women alike suffer from anxiety, more women than men will be afflicted by the disorder and to a more intense degree too.
Causes of Anxiety in Women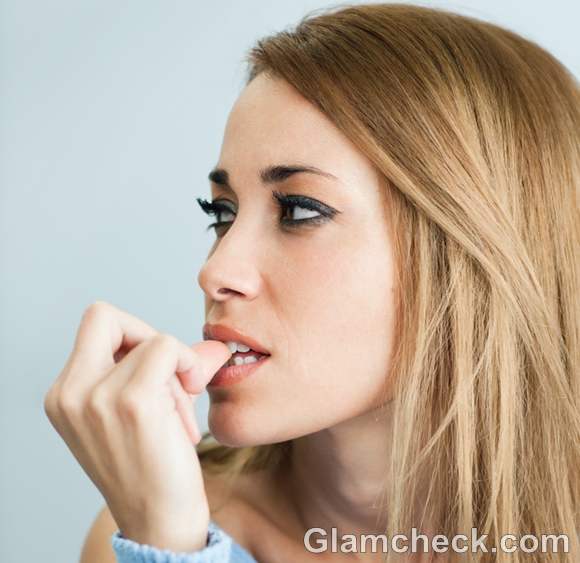 The medical world is only now coming to understand the importance of mental conditions where health is concerned. So there is not much research yet to determine the exact causes of most psychological disorders, including anxiety. However, there are several theories about why the condition occurs.
Ludicrous Expectations
We may think society is becoming more equal, but the fact is that there are more life demands placed on women than on men. Period. Women are expected to manage work and family ceaselessly and seamlessly, with little or no time to themselves, while at the same time maintaining perfect figures and having a smile ready at all times. Who wouldn't be frazzled with such unrealistic expectations day in and day out?
Because of society's expectations, many women have unrealistic expectations of themselves too. This means they will push themselves more than is healthy to meet those goals, not matter how far they have to go. No sane person can keep that up forever, so anxiety is bound to occur at some point and lead to more serious psychological issues if the problem is allowed to persist.
Coping with Trauma
Anxiety is usually triggered after some traumatic experience like a death of a loved one or being fired from a job when there are dozens of bills to pay. Most people will not seek help when they have difficulty coping with difficult situations. But just because you ignore the problem does not mean it will go away. It will merely stay in your system and manifest in another way at another time. That's one of the ways that anxiety can begin. This can lead to more serious psychological disorders like obsessive compulsive disorder and post-traumatic stress disorder. This is especially true if you have had an abusive childhood and have repressed the memories.
Change in Value Systems
A century ago, the very values of culture were different. For example, things like honesty and family actually meant something and people were encouraged to integrate their lives around the things that mattered. Today, there is more of a focus on money and social status no matter who you step on or what you have to do to get them. These superficial things are not in harmony with humanity's intrinsic values. But since the modern world runs on these systems, we find that we have to too if we want to stay in the race. This will obviously lead to some serious misgivings, which will initially show up as anxiety.
Lack of Human Interaction
How can that be? you say. We're more in touch than ever thanks to social networking sites and tablets and cell phones that aren't just cell phones anymore. That's how most people today keep in touch with a majority of their friends and family – through a device. There's very little of actually seeing them, hugging them and talking to them face to face so that body language can be picked up on. Close, intimate friendships are almost a thing of the past now. The less one-one-one connection you have, the higher the probability that you will suffer from anxiety.
Medical Conditions
In some cases of anxiety, the mental problem stems from a physical one. Examples include asthma, drug or alcohol abuse, menopause, cardiovascular disease, diabetes and thyroid conditions.
Symptoms of Anxiety in Women
The main symptom of anxiety in women is worrying about everything all the time to the point where it prevents you from carrying out your regular tasks and distorts your quality of life.
Fatigue often accompanies anxiety. The constant mental stress puts quite a toll on your body too.
Other physical symptoms of anxiety include shaky hands, pain in the muscles, nausea and digestive problems. You may have difficulty breathing or find yourself short of breath even if you are doing nothing but sitting down and reading. Heart palpitations may occur in more extreme cases.  
Since your mind is running overtime, you may find it difficult to fall asleep, often going full nights without the deep sleep required to rejuvenate you for a new day. This can contribute to the fatigue mentioned earlier.
You may feel very irritable with everyone and everything. Restlessness may occur as a result.
Productivity levels may drop as the constant mind chatter makes it difficult to focus on the task at hand.
These symptoms may seem pretty general to you. But if they start to interfere with your life in any way, it's time to get help. Left alone and unmanaged, anxiety can lead to more pressing problems such as clinical depression and suicidal thoughts.
Treatment and Prevention
Many of the methods of treating anxiety are the very same ones that can prevent it.
Give yourself a break. The world will not collapse around you if you take a deep breath a few times a day and take it easy a couple of days of the week. A lot of women seem to think that it will but this is just a side-effect of anxiety and not a reality.
There are now even drugs to control anxiety. But these should only be a last resort as they can have unpleasant side effects like food cravings, weight gain, and the potential for addiction. Plus, learning how to deal with your anxiety in other ways like therapy, observing your thought patterns, and changing your lifestyle to reduce stress are far better, more reliable, long-term solutions to anxiety and will help you in several areas of life as well. As a society, we're getting used to popping a pill to solve a problem and this prevents us from actually getting to the root of our illnesses. But eventually, this is a very personal decision and you should make it for yourself after considering the feasibility of all your treatment options.
Exercise is a life-saver when it comes to dealing with any mood-related disorder. Indeed, exercise has been shown to have more of a positive effect on anxiety than any other treatment plan. However, exercise must be regular to show results. Check with your doctor before starting on any exercise plan.
Don't watch too much TV. Research has shown that those who watch longer hours of television are more likely to suffer from not only anxiety but also other psychological disorders like depression or low self-esteem.
Try avoiding the news for awhile. The world is in a bad state. Hunger, homicide, rape, natural and planned disasters – it will all be there whether you go back to watching the news in 2 weeks or in 2 decades. Don't make the world's problems your own when you already have enough worry. Even just fifteen minutes of the news is enough to get anyone down. If you already suffer from anxiety, your reaction to the daily news which has nothing to do with you can reinforce the belief that all is wrong with the world and will probably justify your incessant worrying too.
Eat less junk food. A lot of the processed food on supermarket shelves and those that come in take-away bags contain chemicals that are known to increase anxiety.
Maintain a journal or a diary where you record how you are feeling on a day-to-day basis. This will help you identify a pattern to your anxiety attacks, which may help you to discover ways in which to manage them.
Therapy can also work to lessen anxiety. Never underestimate the power of simply talking about what's worrying you.
Quit or cut down on smoking, caffeine, recreational drugs and alcohol.
Yoga and meditation are time-honored ways of managing anxiety, as any new or long-term practitioner will attest to.
Image: Shutterstock.com