There's more to going organic than just better health, avoiding GMOs and preventing pesticides from entering your body. By eating organic, you are supporting a system of agriculture that has only positive benefits for the health of the planet. Seriously, when you eat organic, you take one step toward changing the world for the better. Here's how your eating habits can make a difference to the environment.
Eating Organic Conserves & Protects Water
Some environmental scientists believe that the water crisis across the planet is a direct result of non-organic farming techniques which employ rather inefficient irrigation systems. In fact, it is not uncommon for over 80% of any region's fresh water supply to be used in non-organic farming. It's a simple thing, really. Organic farming techniques do not use as much water as regular farming. Period. And in a world greatly in need of clean, potable water, every bit counts.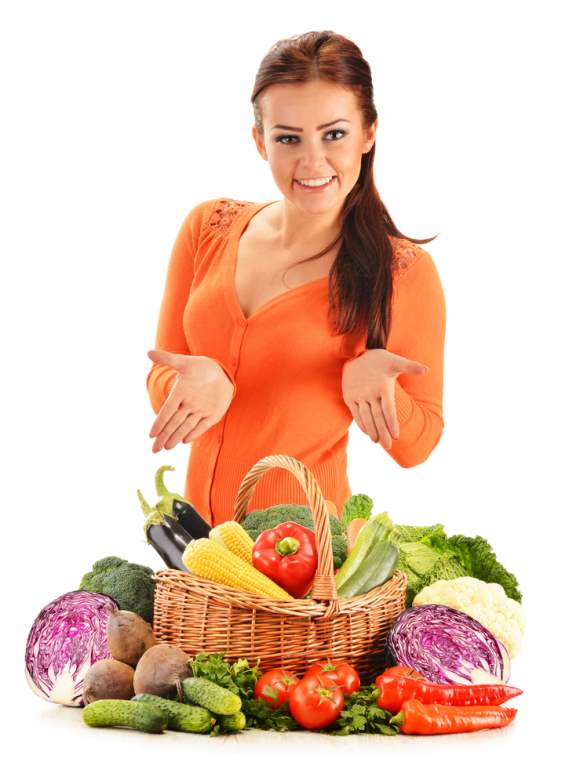 Environmental Impact of Eating Organic
But conservation of water is not the only benefit of organic farming. Since no chemicals are used, the water sources near the agricultural land are not negatively impacted. With regular farming, it is quite normal for water sources near fields (such as groundwater) to get contaminated from all the pesticides and chemicals that seep through the soil and get carried away as a part of natural erosion.
Imagine all the marine life that thrives in healthy water. Now imagine what it must be like when toxic chemicals from non-organic farming enter water sources like rivers and eventually oceans for years and years together. Studies have shown a degeneration in marine life caused by traditional farming methods where large areas of water bodies become completely depopulated of life altogether.
Eating Organic Enhances Soil Health
With non-organic farming techniques, the land is repeatedly used for crop growth until it is barren i.e. the soil is so completely stripped of its nutrients that nothing can grow on it for decades. What's worse is that the pesticides and chemical fertilisers used in regular agriculture makes the land barren much faster, and it takes longer for it to regain its health once it goes barren.
Since there is minimal processing involved in organic farming and the crop is allowed to grow the natural way, the soil is healthier and protected from 'dying' out completely. Crop cycles are rotated, the land is given a rest so that it can recover from a crop cycle, and there is always enough diversity to ensure that the soil's nutrient content is not stripped entirely. Basically, organic crop growth is less taxing on soil health than non-organic farming.
The different benefits of organic farming are inter-connected. We see this in the relationship between water usage and soil conservation. By using only as much water as is actually needed for the crop to grow, organic farmers are consciously preserving soil health. With non-organic farming, water is firstly used in excess. Then, improper drainage systems means that much of this water goes to waste instead of being recycled, but this 'sitting around' that the water does for any length of time robs the soil of nutrients.
Supporting Local Farmers and Reducing your Carbon Footprint
Organic foods don't have a very long shelf life. This is actually a wonderful thing because it means that your food is not genetically modified to look good for many days but have little to no nutritive value. It means that your food is following its natural life cycle and when you eat it, it will still be high on nutrition. What this generally means is that if you are eating organic, chances are that your food is coming from a farm close to you rather than halfway across the world. And what this means is that your food choices are also supporting local farmers who are doing their bit to make the world a better place. This is especially true in developing countries. What else does this mean? That the food has to travel a short way to reach your plate, which translates into a lower carbon footprint than if you were eating non-organic produce which had to be flown or shipped into your country, after travelling god knows how many miles, and many more once it reaches your shores.
Eating Organic is In Tune with the Natural Way of Things
Farmers who support organic techniques generally have a mindset that makes them follow practices that are overall excellent for the environment. Because for an organic farmer, it's not just about the yield but about the land, water, people and life-systems in general.
Many types of crops are in danger of dying out completely. Organic farmers tend to preserve the seeds of crops which have not been around for years. These seeds are planted, harvested, and the newer seeds are then saved. This leads to generations of plants being kept alive, and biodiversity is thus maintained, often promoted.
Organic farmers will usually carry out personal research into ways of reducing pesticide use in crop cultivation. They will also always be on the lookout for ever better and more holistic ways to grow crops for a growing number of people without going against the natural flow of the planet.
Less energy is used in the cultivation of organic crops. Since there is less processing of crops from start to finish, the obvious result is that less energy is needed to begin with. This fact alone proves that organic farming is a more efficient method of agriculture for an exponentially growing population than traditional farming methods.
By eating organic, you are supporting these practices too and saying 'yes' to being in harmony with nature.
No one is saying that organic farming is a perfect art and that it does no harm to the planet in the least. In an ideal world, that would have been true. But on our imperfect little blue dot, there are plenty of flaws with any system, no matter how holistic it claims to be. However, it is true that from all the given options on the planet right now, you are really better off eating organic. It's better for you and oodles better for the planet too. So if you have a choice between bad and better, why wouldn't you pick the latter? 
Image: Shutterstock