Kareena Kapoor- The Eternal Face of Stardom
 "A thing of beauty is a joy forever: its loveliness increases; it will never pass into nothingness"– John Keats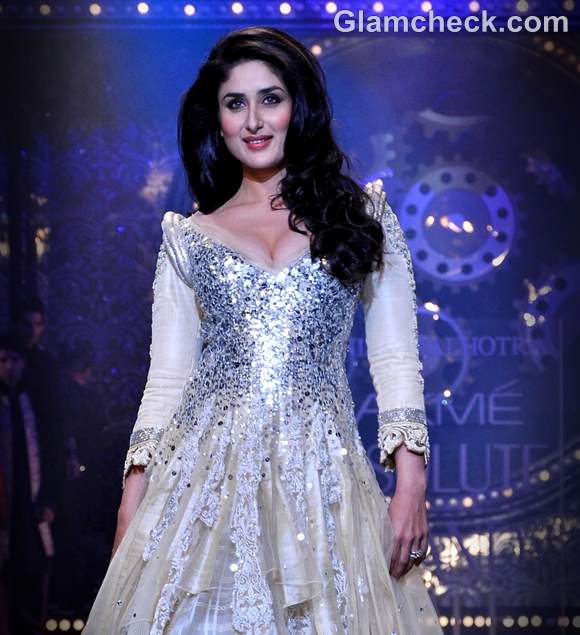 Kareena Kapoor, named after Leo Tolstoy's acclaimed novel, 'Anna Karenina' is a star born to an illustrious film family in Mumbai. This irrefutably talented actress ascended on Earth on September 21st, 1980 to bequeath Bollywood with its most prominent face.
The divine aura associated with this beauty captivates and charms the audience reiteratively. Blessed with gorgeous skin and breath-taking physique, Kareena nonchalantly is the most sought-after actresses in India. Her recent milieu of movies has exalted her position to the top. She has survived the cut-throat industry with élan and garnered a lot of praise for her professionalism and acting skills.
The Daunting Beauty
"A woman whose smile is open and whose expression is glad has a kind of beauty no matter what she wears."– Anne Roiphe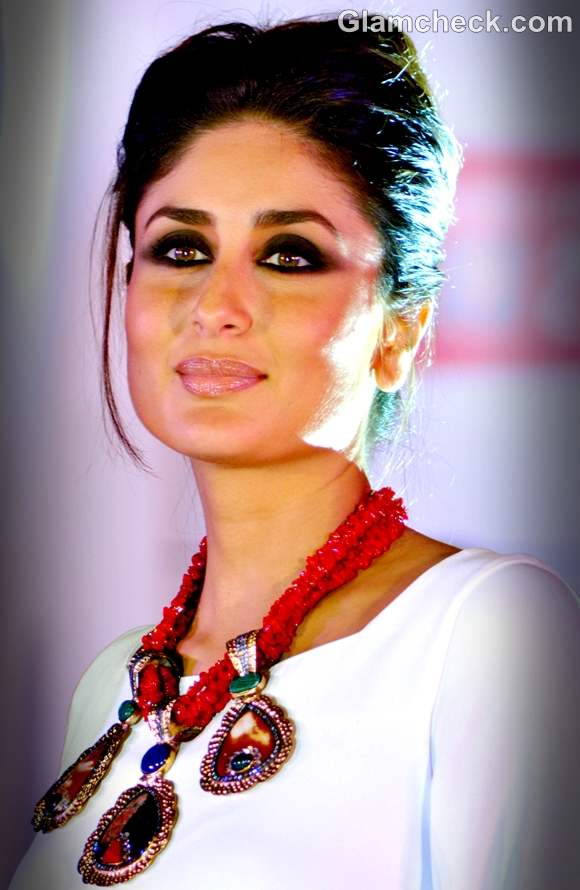 Kareena Kapoor is the prima donna of style and films like Kambakht Ishq and Agent Vinod only hallmarked her position in bold letters as the invincible fashionista. The diction on her on-screen characters create fashion, be it her role in Golmaal 3 where she dons a Tom-boy look replete with suspenders and nautical stripes or her appearance as the vivacious sikhni, Geet who makes T-shirt and zouave look a cult.
Her wardrobe spells luxury with sensational labels as Dolce & Gabbana, Rachel Roy, YSL, Emmanuelle Ungaro, BCBG, and Halston Heritage to name a few. The coveted Indian designers who grace her curves are Manish Malhotra, Gauri&Nainika, Rajesh Pratap Singh, Atsu Sekhose and so on.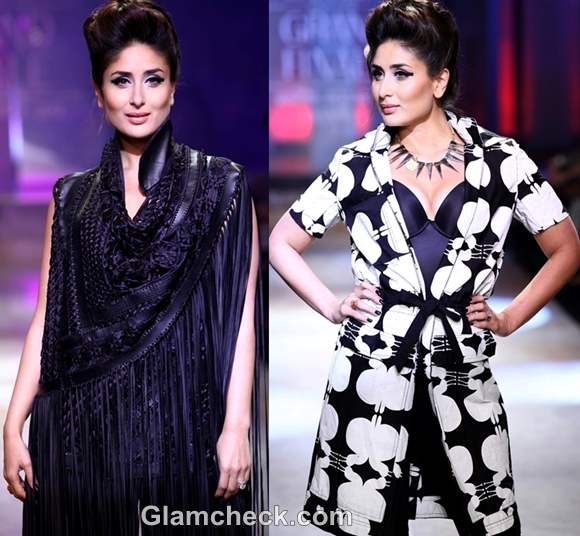 Kareena recently walked for the supremely talented Kallol Datta at Lakme Fashion Week and garnered rave reviews for the sexy-goth look which spelled Diva.
She is a trend-setter and a style icon of today. She is an epitome of glamor  with a Midas touch; the style she grazes becomes a statement. It is this bedazzling personality that makes her the star she is!
Kareena has a million-dollar face with a smile so captivating that she unanimously makes our hearts flutter. We at Glamcheck unabashedly love her uninhibited panache and sophisticated demeanor.
Glamor Personified
"Beauty is eternity gazing at itself in a mirror."- Khalil Gibran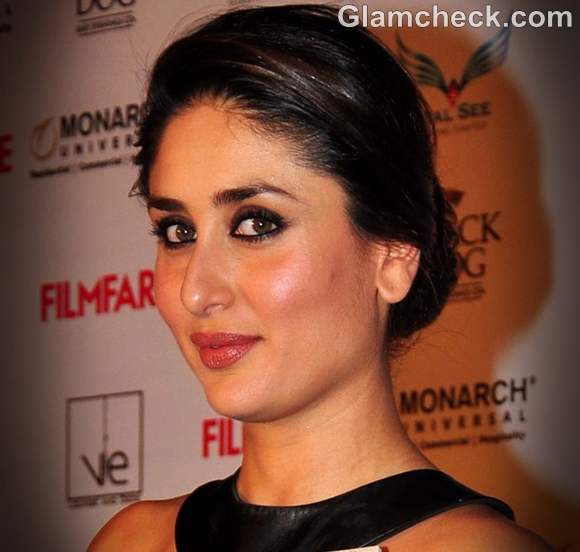 The sexy frame carved out of dedicated yoga sessions is the envy of B-Town. The sumptuous curves and seductive eyes make this lissom beauty the toast of Bollywood. She looks equally elegant in a Halston Heritage maxi dress as in a Manish Malhotra sari. The layered strands of silk cascading along her lithe neck and toned shoulders insinuate feminine beauty.
We love the color red on her sexy pout and gorgeous skin; she rocks the hue each and every time.
The Statuesque Diva
"Beauty has a lot to do with character."-Kevyn Aucoin 
Kareena is a diva personified with a strong film heritage that spans to decades of wonderful cinema yet, this stunning lady is humble with her enormous success. She has proved her mettle as the actor who stands rooted to her beliefs through countless criticisms and praise.
Her accomplished career mentions awards from Best Debut Actress to Best Actress, and everything in between. She embraces her lineage with aplomb and gives us a visual treat with each of her movies. Her forthcoming release, Heroine shows her capacity as a versatile actress who constantly challenges herself.
We at Glam check wish her the very best for the release of Heroine.
As they say, "Millions of girls would die to be like her".
Charismatic Damsel with a Heart of Gold
"Since love grows within you, so beauty grows. For love is the beauty of the soul."-Saint Augustine 
Her beauty not only reflects on-screen but in her real life as well. Kareena has aided to several humanitarian causes like Marco Ricci Each One For Each One Benefit Concert, 1Goal Education For All, and has also been the Brand Ambassador for NDTV's Shakti Campaign.
She has a heart of Gold and we love her for who she is!
She exudes such compelling grace that we feel enraptured by her. She enthrals the audience every time she appears on-screen with her magnific presence. She is undoubtedly, the Empress of Bollywood.