Bollywood actor Sushmita Sen attended Bandra's Natun Pally Durga Puja in Mumbai, India on October 10, 2013.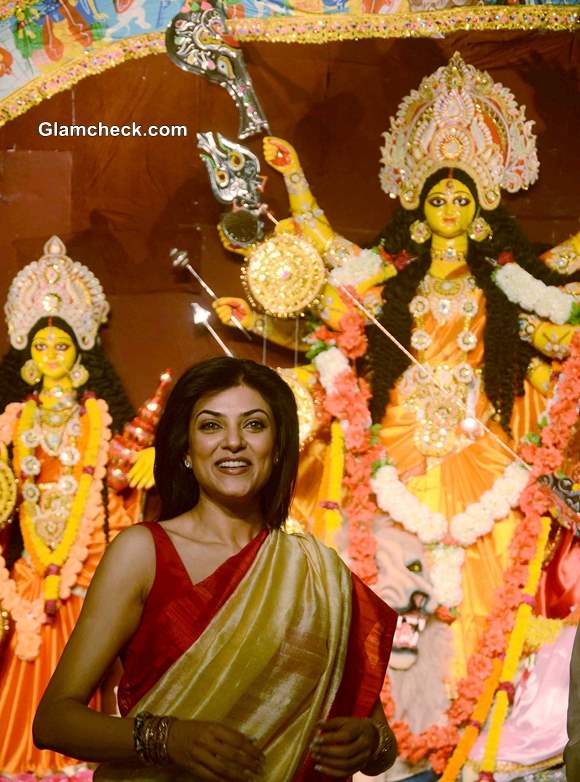 Sushmita Sen Bengali Beauty at Durga Puja 2013
The former Miss Universe shared that although she is a spiritual person and not a religious one, she said that at least on Durga Puja she did practice the rituals involved with the festival as it was a very big day for the Bengalis.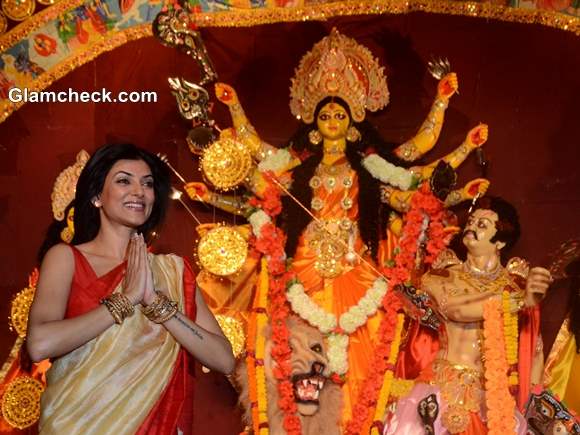 Sushmita Sen at Durga Puja 2013 Celebrations
Sushmita came to this function alone, although usually she has her daughters Renee and Alisah with her. She has been spotted with them at several Durga Puja celebrations in the past showing them how the festival is celebrated.
She stayed true to the spirit of the day and sported a wholly traditional avatar for the event – a very lovely off-white sari which looked almost yellow with a thick red border and a sleeveless red blouse.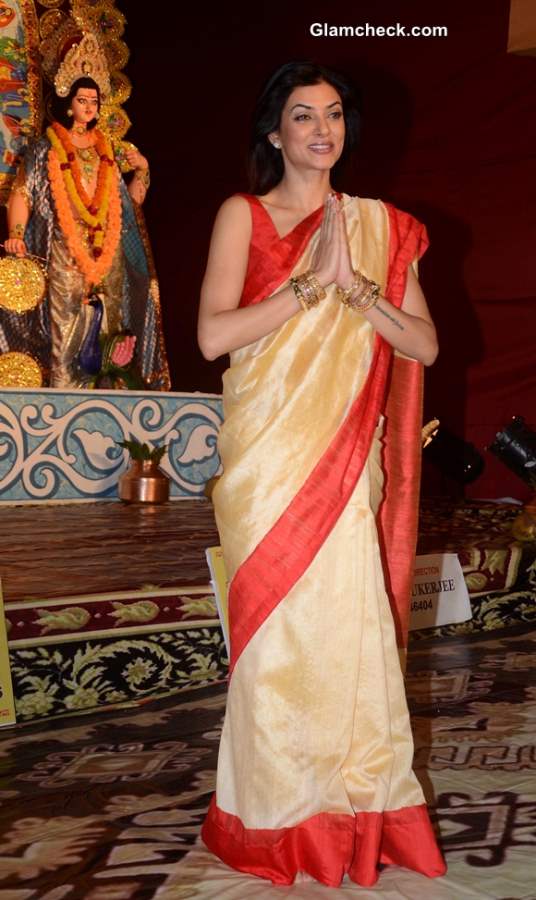 Sushmita Sen in Traditional Bengali Beauty Look for Durga Puja 2013 Celebrations
The effect was absolutely stunning and also kind of charming as she performed the aarti and offered prayers to Maa Durga. 
The look was kept low-key and simple overall but jazzed up just a bit with a bunch of celebratory gold bangles and diamond stud earrings.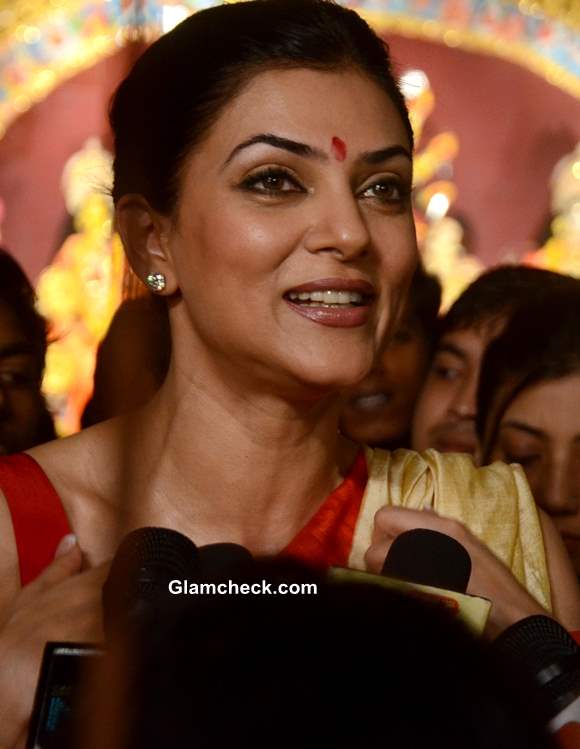 Sushmita Sen Bengali Beauty Look Durga Puja 2013
Her makeup was natural and silky, wavy locks from a side parting completed her look.
Sushmita will next be seen in a romantic comedy directed by Rajshree Ojha of Aisha fame.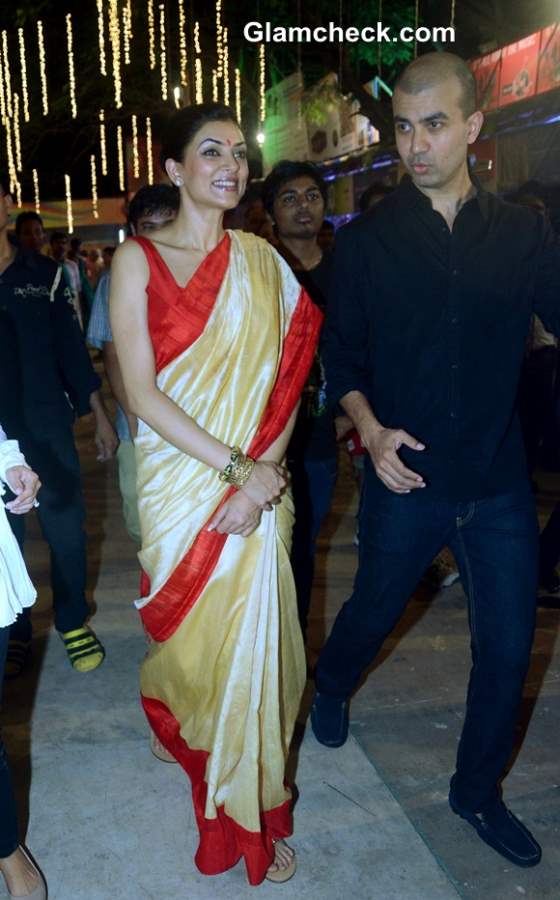 Sushmita Sen Bong Look for Durga Puja 2013 Celebrations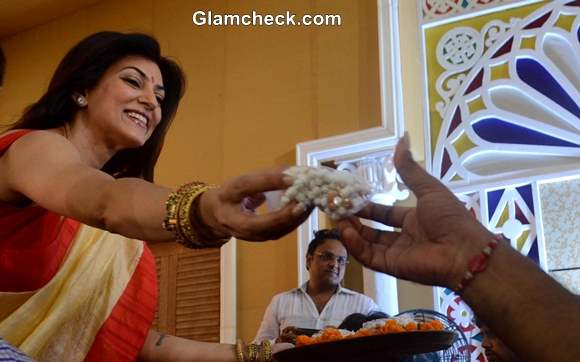 Sushmita Sen celebrates Durga Puja 2013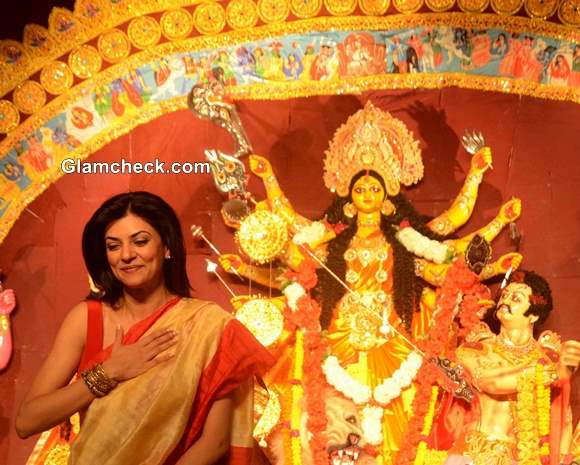 Sushmita Sen Bengali Beauty Look for Durga Puja 2013 Celebrations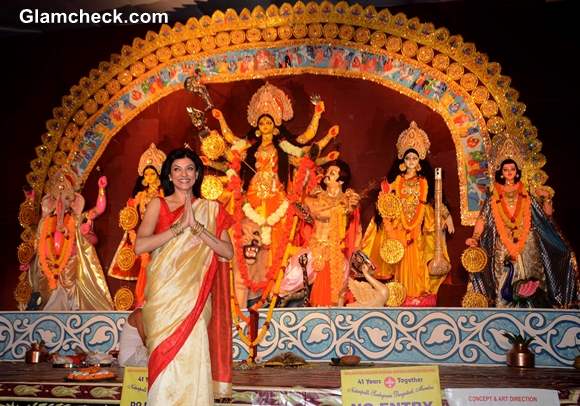 Sushmita Sen in Traditional Bengali Beauty Look for Durga Puja 2013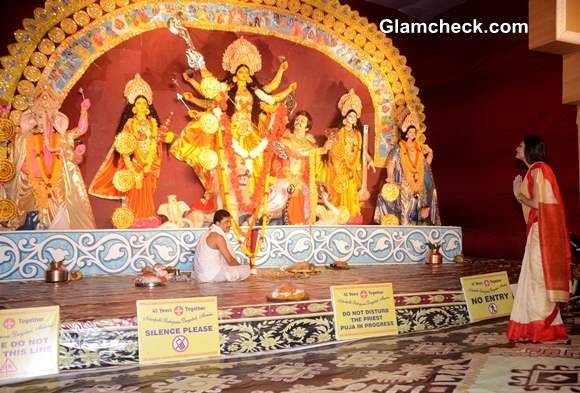 Sushmita Sen for Durga Puja 2013 Celebrations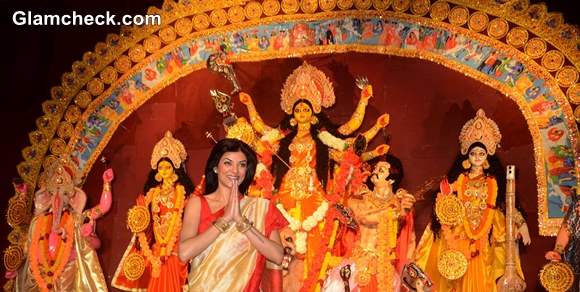 Sushmita Sen Durga Puja 2013 Celebrations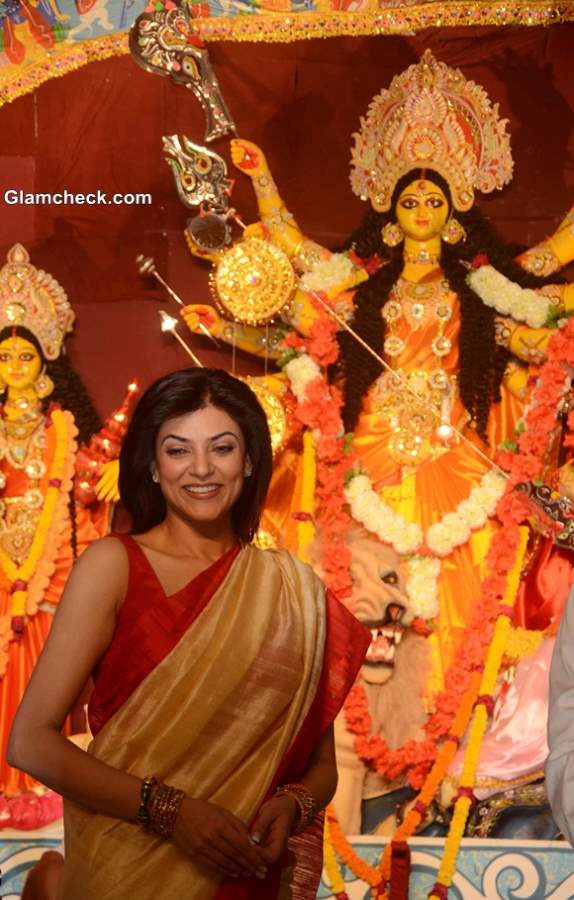 Sushmita Sen Traditional Bengali Beauty Look for Durga Puja 2013 Celebrations
Solaris Images