Ganesh Chaturthi is a much revered and awaited festival in India. The celebrations include a lot of fun, festivities and of course fashion. The ladies like to look good during the celebrations and want to try out stylish yet traditional looks at this time.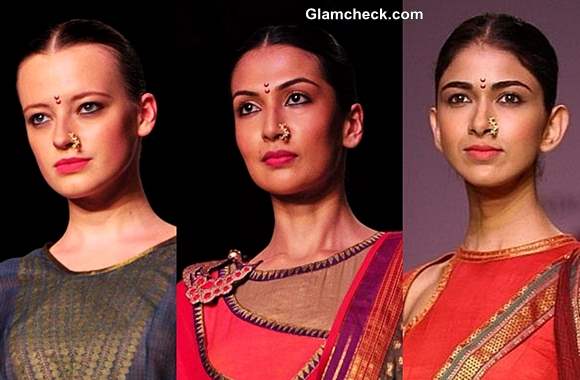 Hairstyle and Makeup for Indian Festival – Ganesh Chaturthi
We bring you ideas for hairstyle and makeup inspiration to sport during Ganesh Chaturthi.
Hairstyle for Ganesh Chaturthi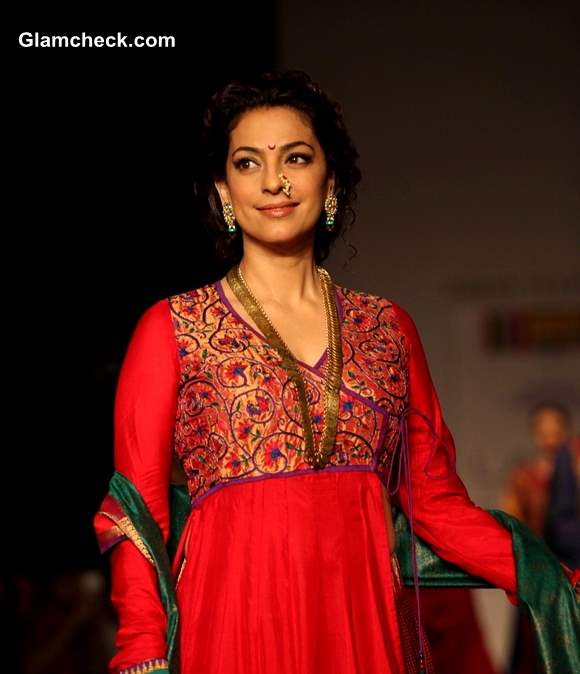 Hairstyle for Ganesh Chaturthi
One of the best hairstyles for this auspicious occasion is an updo. Not only does an updo keep the hair from falling on the face while taking part in the Puja activities, but it also lends grace and elegance to the wearer. You can choose from simple updos like a bun or chignon or opt for a more Grecian type of a hairstyle – as seen on actress Juhi Chawla in the photos here.
Makeup for Ganesh Chaturthi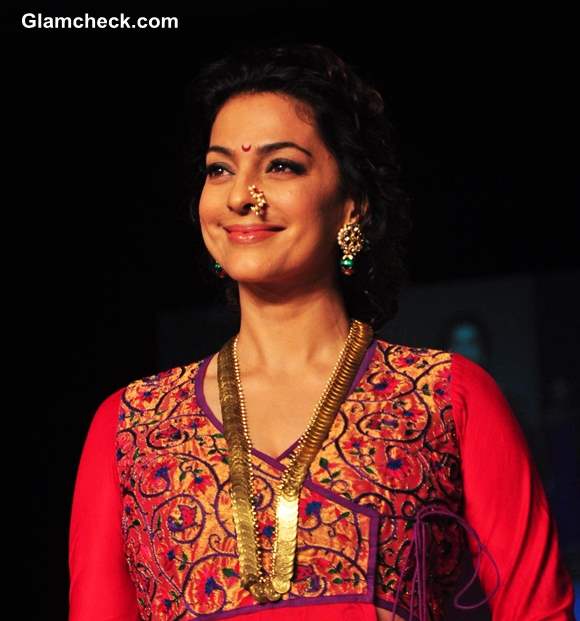 Makeup for Ganesh Chaturthi
Since it is an Indian festival, a bindi will add more beauty to the overall look. Therefore, apply makeup in the way you want to, and then add that special touch with a bindi. You can play with the style of the bindi – from kumkum-drawn ones to stick on studs, from two bindis worn vertically in a row to a more intricate design – the choice is yours.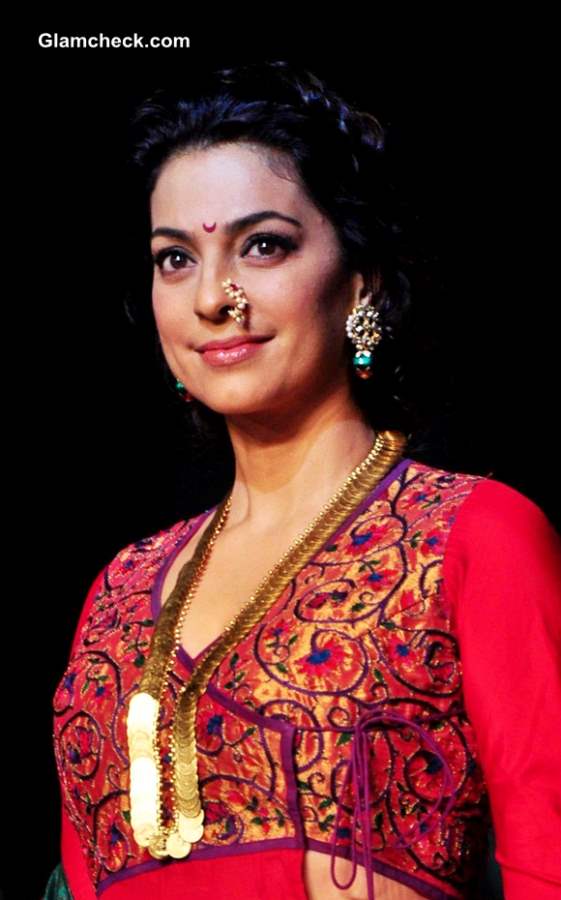 Hairstyle and Makeup ideas for Ganesh Chaturthi
Though Ganesh Chaturthi is celebrated all over India, the scale of the grandeur and pomp that takes place in Maharashtra cannot be compared with. Therefore, Ganesh Chaturthi is mostly associated with this part of India. It is but natural then that you could add a "Marathi" element to your look for Ganesh Chaturthi by wearing a nath. These days a wide variety of "clip on naths" are available that you can choose from.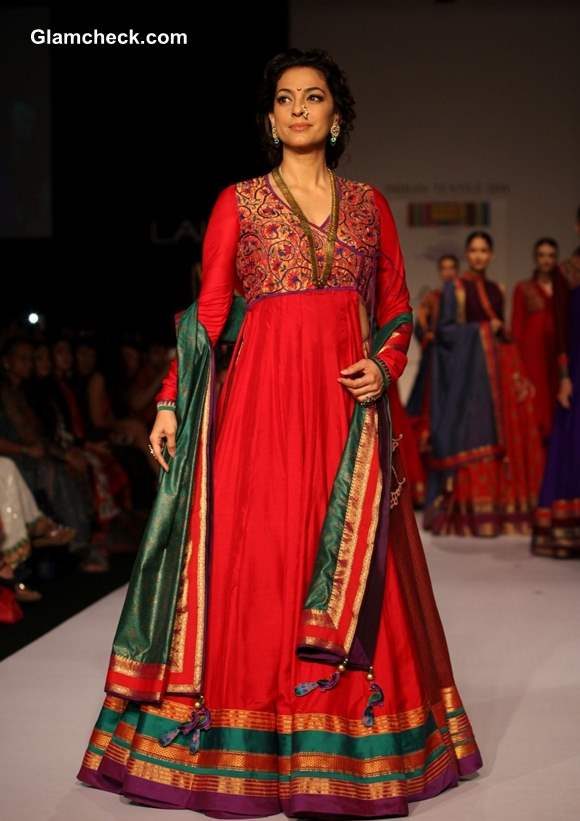 Ganesh Chaturthi Dressing and Makeup tips
With these beauty inspirations we hope you have more fun celebrating Ganesh Chaturthi. 
Image: Indian Photo Agency, IANS