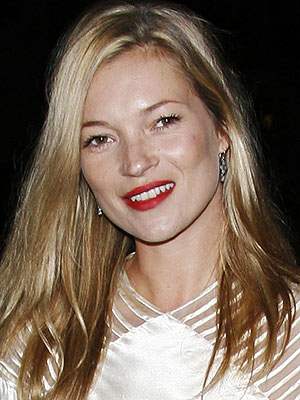 Supermodel Kate Moss visited the Coty factory near Barcelona to see the production of her new scent, Vintage Muse. She undertook a tour of the production line and chatted off merrily to the workers and posed for photographs. Moss then signed the first bottles of the fragrance.
Factory Director, Patrick Bourque revealed that 60 bottles of Vintage Muse are being produced per minute and the production goes on round the clock.
Perfumer, Frank Volkl has created the fragrance in which musk –Moss' favourite – is the centerpiece.  Volkl says he has tried to capture the style icon's sensuality and femininity in the product.