The lovely Tessa Thompson made quite an impression as she arrived for the New York City premiere of the new TV show "Copper" at the New York City Museum of Modern Art on August 15, and not just because she stars in the period drama. The actress looked mature but oh-so-sexy, largely because her hair and makeup allowed her natural beauty to shine through.
Killer side-parted curls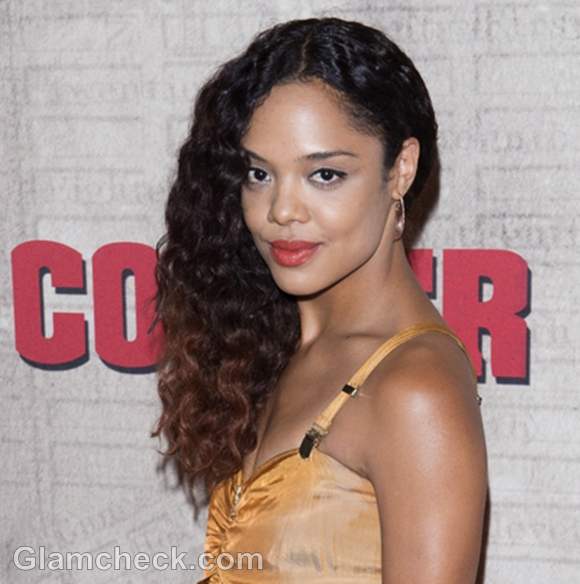 The 28-year-old actress' hair is curly anyway, and we're guessing all she did was apply minimal product to impart a bit of glossiness and staying-power for the shutterbugs. Apart from that though, all the brunette beauty did was make an oblique parting in the center and sweep all that abundant loveliness over her shoulder. The ends of her hair had striking brown tints which made the curls even more obvious.
Lips to die for
Her pout may not be as famous as Angelina Jolie's, but we're betting Tessa could give that gorgeous lady stiff competition. Her full, luscious lips were the focus of her makeup, accentuated by a delicious deep tangerine lippie that matched her orange dress. A dusting of orange blush suffused the apples of her cheeks and a delicate hint of black liner enhanced the come-hither quality of her eyes. 
Image; P R Photos