It made it's debut on the runway on October 29 at the Volvo Fashion Week in Moscow, Russia. And it's our Style pick for today. This tasteful flower-print handbag from Alina Assi's Spring/Summer 2012 Collection is one of the prettiest accessories we've ever seen, and a must-have in our book.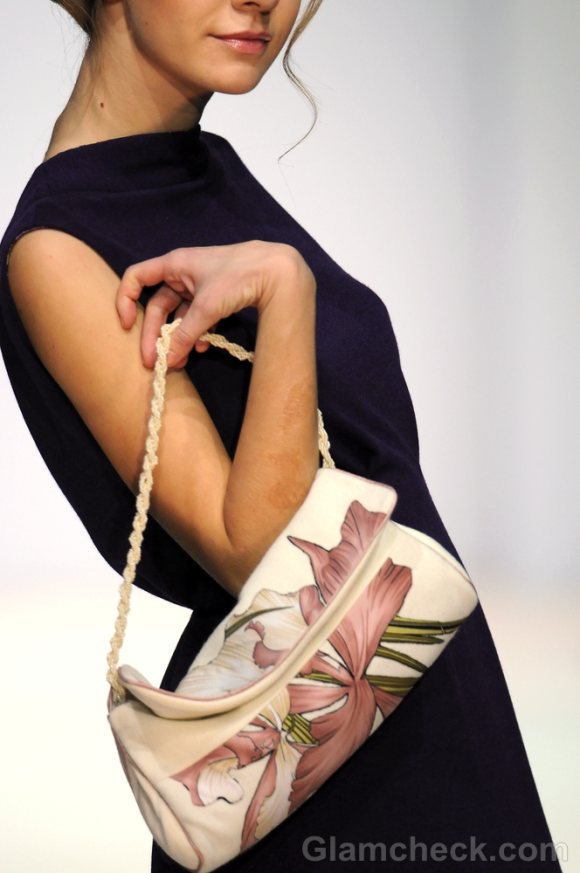 The baguette bag features a short, braided white strap, and a simple flap cover. The flower pattern – lavender-pink petals and green stalks against an off-white background – emblazon the bottom of the bag and the covering flap as well.
Assi has done a perfect job capturing the feel of spring and summer in this bag's pattern. You merely have to look at it and you can imagine standing in a meadow of lilacs and daisies with a light summer breeze blowing in your face. The colors used in flowers are soothing to the eye.
Why You Should Get One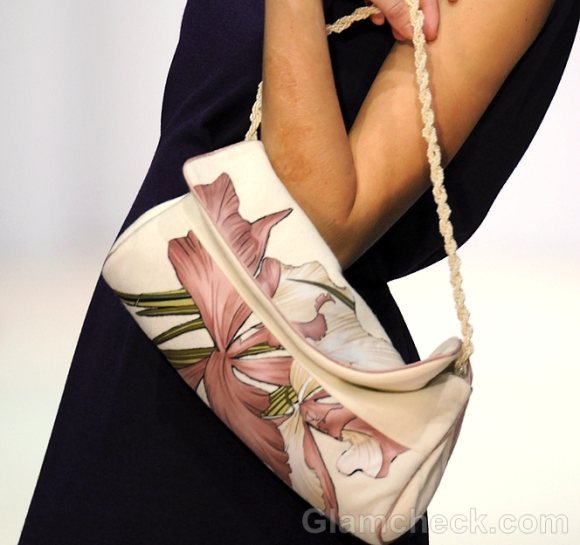 This is a perfect handbag for everyday use which will hold your wallet, mobile, makeup, sun glasses, keys and medication without a problem. If you carry more than that with you when you go out though, perhaps this bag isn't for you.
The pattern is uber-feminine pattern. The delectable colors will match most daily wear outfits from casual jeans and a T-shirt to flirty sun dresses. Add a touch of style to your brunch by toting this gorgeous bag with you. Put some pizazz into your boring work clothes with this delightful piece.
You may think that the colors are more suited for the day, but if your evening wear attire has matching colors, especially in darker shades, then this bag would add a dollop of elegance and chic.
Image: Shutterstock