Waxing is one of the most efficient hair removal methods that is also economical. You can reduce your costs further by waxing yourself at home, and cut it even more by making your own completely natural, very safe sugar wax. Here are two variations of the popular sugar wax recipe.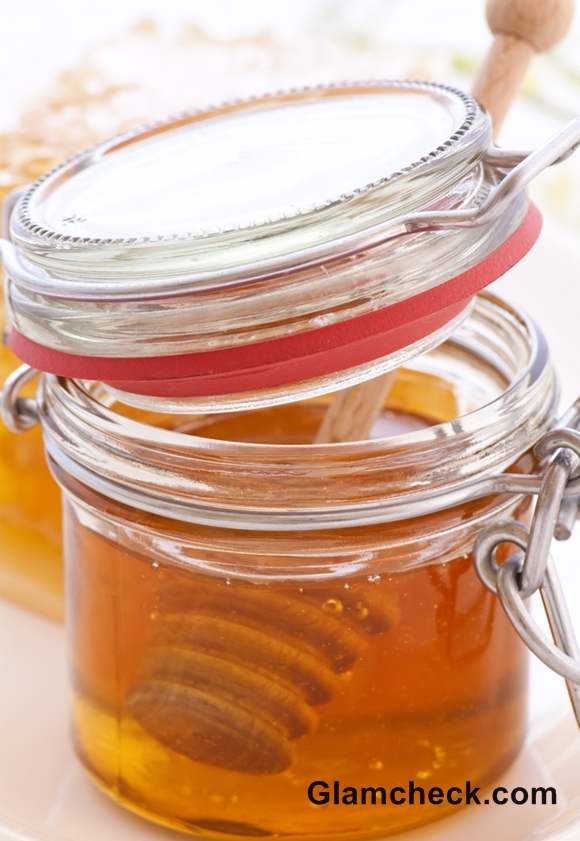 How to Make Wax at Home – Sugar Wax to Remove Hair
Recipe 1 –
What you'll need
2 cups of sugar
Juice of 1 lemon
Half a cup of water
Method
Set your stove to low. Put all ingredients in a saucepan and heat till the sugar is caramelised. This should take approximately 40 minutes so be patient. Do not turn the stove on high as this can burn the sugar, which will stick to your saucepan and be tough to clean.
Once the sugar caramelises, turn off the stove and let the mixture cool.
Recipe 2 –
What You'll Need
1 cup of honey
1 cup of sugar
Juice of 1 lemon
¼ cup of water
Method
Your stove should be on a medium setting for this one. Heat the sugar until it caramelises. Remember to keep stirring so it does not stick to the bottom. Add the lemon juice and honey. Keep stirring. If the mixture gets too thick add the water, tablespoon by tablespoon, to thin it out. When you feel that the consistency is enough to be comfortably spread across the skin, turn off the stove and let the mixture cool.
This second recipe with honey will leave your skin feeling smoother and is recommended for those with sensitive skin since honey is a natural moisturizer, cleanser and antiseptic. However, the first recipe is easier to wash off. So select your recipe depending on what matters to you more.
For both recipes, the wax needs to be hot but tolerable to your skin. The temperature tolerance will differ from person to person. You can store leftover wax in the fridge and re-heat it on the stove (never in a microwave) for use at a later time.
How to Use Your Homemade Sugar Wax
Apart from the wax, you'll need a spatula or butter knife to spread on the wax, strips of cloth to use as waxing strips (or you can buy readymade, disposable waxing strips at any drug store) and talcum powder to absorb skin oils so that the wax sticks better thus enabling a closer wax.
Also try to exfoliate your skin a couple of days before you wax. This will remove dead skin cells and help to prevent ingrown hair which can be very unsightly and even painful at times if they get infected.
Now, let's get to the waxing. It's really simple but takes some getting used to.
Many of us have watched professional waxers when we've visited beauty salons so we have a general idea of how to use the wax. Here's a guide for the uninitiated plus a few tips that everyone can benefit from.
Although you may reason that the wax is going to get you dirty and you'll have a bath after, it really is more hygienic to wax clean skin. So have a bath before your wax and after if you want. If you don't have the time for that, at least wipe the area you are going to wax with a wet towel to remove surface residues and traces of any moisturisers or deodorants you may have on.
Next, pat on some talcum powder. You can use a powder puff for even application or just use your hands.
Dip the spatula or butter knife into the wax. Scrape one edge of it against the container so that the wax does not drip on you and you can safely apply it without spilling it all over the place.
Spread the wax on your skin in the direction of hair growth.
Get a hold of one of your waxing strips. Firmly press it down on the area you have just applied wax to. If it is too slippery to press, pat some talcum powder on it. It's better to leave a bit of the waxing strip free of the waxed area so that you have something to pull on.
Wait till the wax has cooled off on your skin and completely adhered to your hair.
Hold on the end of the waxing strip and pull against the direction of hair growth in one quick swipe.
Repeat the above steps till you have achieved the level of hair removal that you want.
This homemade wax is natural and safe to use on your full body including your face and your bikini area, even if you're planning on going Brazilian. However, waxing is still about pulling the hair out from the roots and that's going to hurt no matter what you do. Here are some simple ways to minimise the pain.
Take a generic painkiller or two about 30 minutes before you start waxing.
There's another reason to take a warm shower before you wax. It will open up the pores and help the hair to be pulled out easier and cleaner.
Instead of yanking the waxing strip/cloth at a 90 degree angle, try to do it at a lower angle which is more or less parallel to the skin. This will in fact give you a closer wax and reduce the pain considerably. It will also prevent bleeding if you have very sensitive skin.
It is crucial that the wax be at a tolerable temperature before use. Too hot wax can give you a pretty serious burn. So do a temperature test before you go applying it on your skin.
If you have particularly sensitive skin, you may want to keep some ice on hand to dab on skin post-waxing. This can help with the pain as well as reduce redness. Once you shower and remove all residues of wax, you can apply a moisturiser, vitamin E oil or baby oil to soothe your skin and make it soft.
Follow the tips above and you'll be waxing yourself like a pro soon enough!
Shutterstock