We saw plenty of elegance, color and pizzazz at the Caffe Swimwear show during the Mercedes-Benz Fashion Week Swim 2014 at The Raleigh in Miami Beach, Florida on July 21. And we're not just talking about the swimwear here. What did catch the eye and stay in memory as much as the gorgeous bikinis and cover-ups was the range of exquisite accessories that complemented the clothes. The beach handbags were particularly enchanting, and we see it high on the trend scale in the coming months.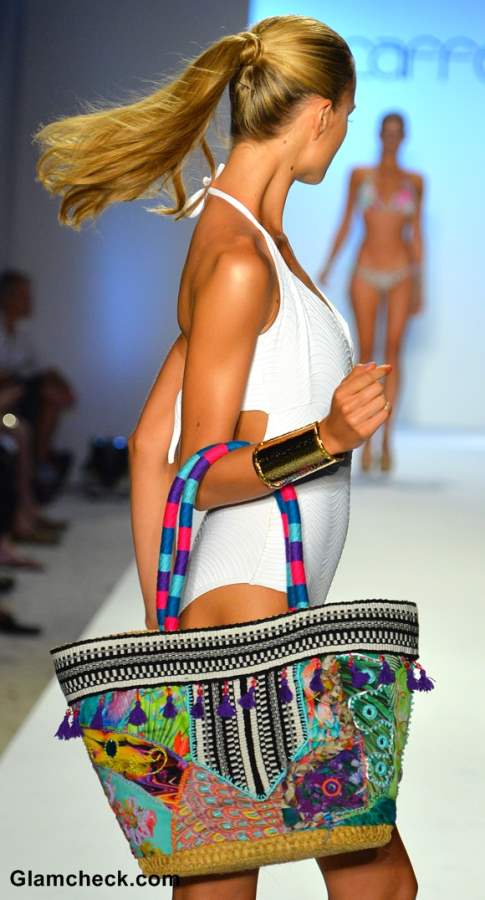 Beach Handbags S-S 2014 by Caffe Swimwear
The handbags dominated on the accessories front for obvious reasons. They were colorful and vibrant and had a quasi Bohemian energy that could nevertheless be interpreted in several ways depending on the rest of the attire.
Woven bags with braided handles took our breath away and made us instantly go 'I want that!'There was something for everyone. For those wanting a plain-Jane bag – you know, because the rest of your beach look is so over-the-top that you hardly need your bag to do any talking – there was a beige one with white handles. Simple and neutral but versatile enough to go with anything you choose to wear at the beach.
Handbags Trend S-S 2014 by Caffe Swimwear
From there, the embellishments, colors and prints grew reflecting plenty of marine shades from a range of blues, greens and yellow to some neon accents as well, tassel detailing and expressive handles. A nifty, stone-encrusted clutch also caught our fancy.
Although designed for the beach, we can easily imagine these handbags on the street as well as on the red carpet, especially on a celeb who isn't afraid of being bold, making a statement, and expressing her personality.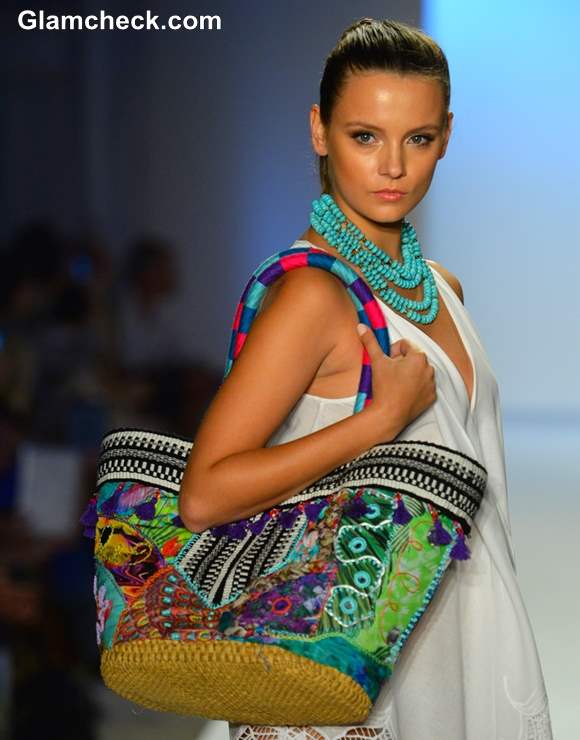 Accessories Trend S-S 2014 – Statement Handbags by Caffe Swimwear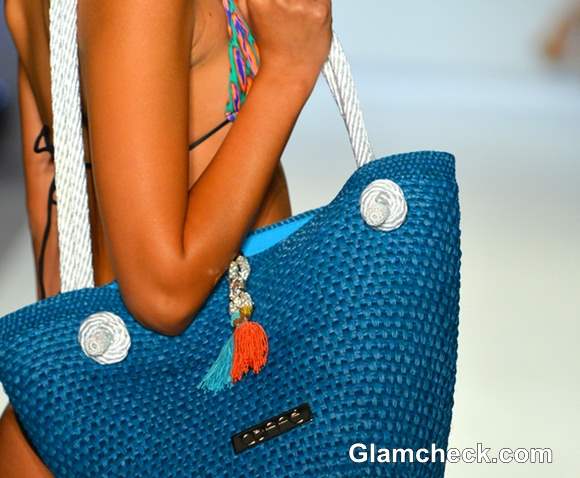 Beach Handbags Trend S-S 2014 by Caffe Swimwear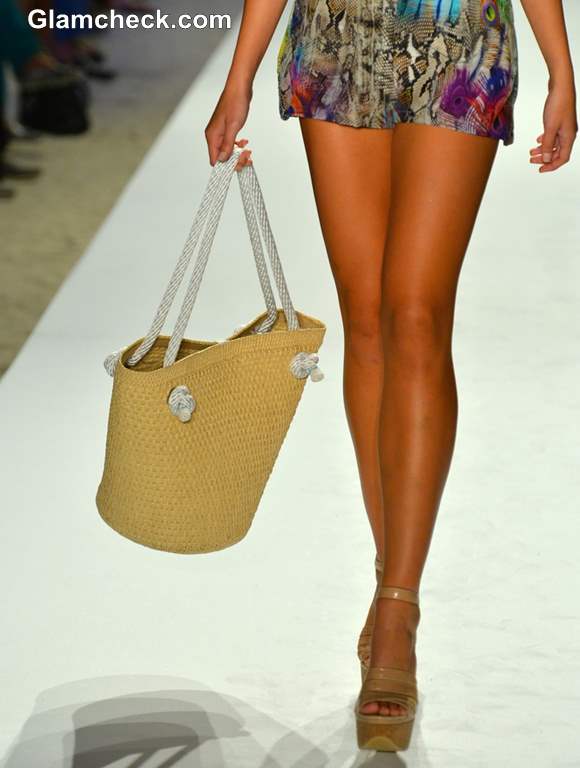 Beach Handbags Trend S-S 2014 Caffe Swimwear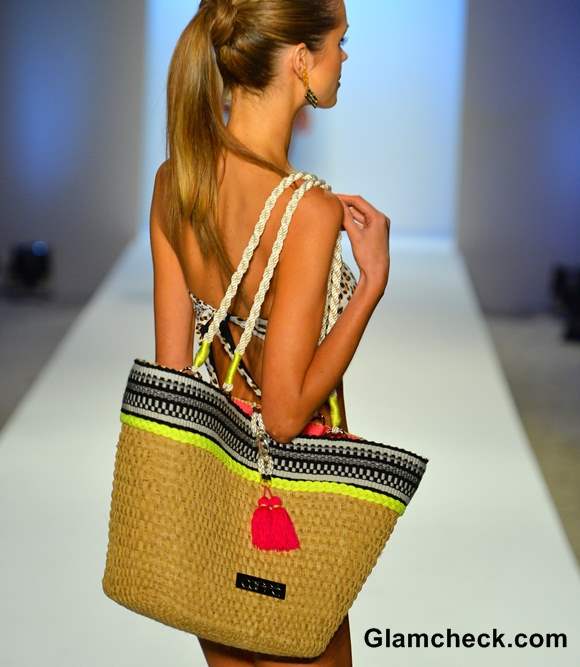 Beach Handbags Trend S-S 2014
Image: Shutterstock