Australian beauty Nicole Kidman hasn't missed a beat when it comes to her ensembles at the ongoing 66th Annual Cannes Film Festival. Each one is picture perfect and there's always something to gush about with her looks.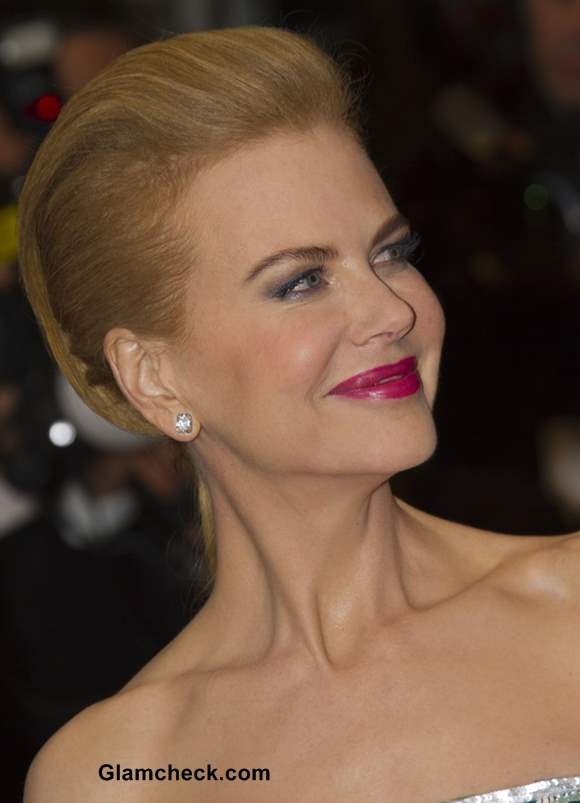 Nicole Kidman Hairstyle Great Gatsby 2013 Cannes Premiere
As she attended the premiere of "The Great Gatsby" at the Theatre Lumiere on May 15, it was the styling of her look that stood out.
Slick Ponytail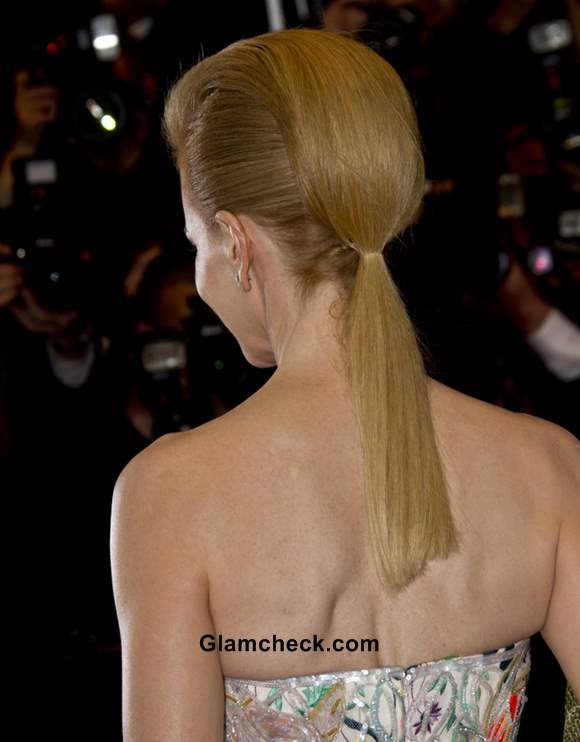 Nicole Kidman Hairstyle 2013 Great Gatsby Cannes Premiere
Nicole's hairdo for the event was really sexy! It was, simply, a ponytail that hung at the nape of her neck, tied with a transparent rubber band. Her locks had been straightened beforehand so not a hair was out of place. There was no parting, but the hair on the sides of her crown had been slicked down flat giving her a quasi Mohawk.
It was a stately, womanly do that suited her face and her ensemble.
Statement Makeup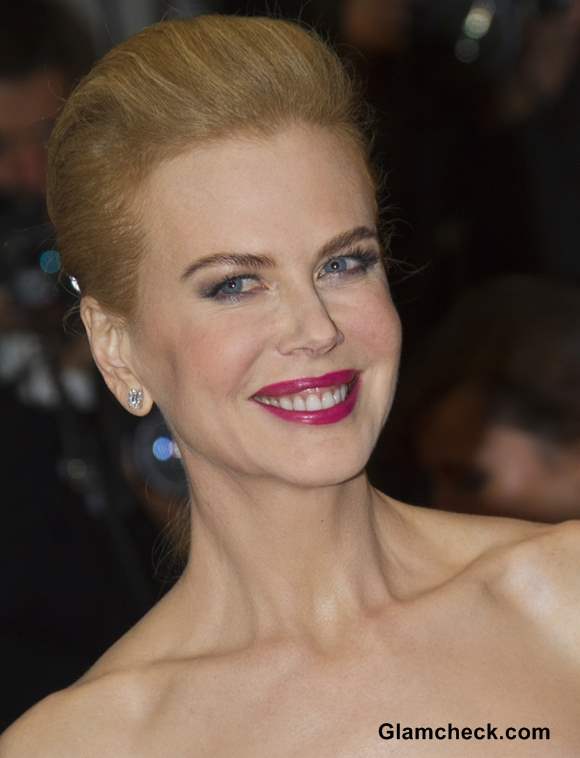 Nicole Kidman 2013 Great Gatsby Cannes Premiere
She went a strong fuchsia lippie. The rest of her makeup was a tad neutral so her pout became the focus of her face. We love her eye makeup! A delicate slate- grey eye shadow with a tinge of powder blue which made her peepers pop while a liner on the upper lid gave them a sense of definition.
Overall, superbly classy! 
P R Photos