Top knots are fun, easy hairdos which look good on almost everybody. From the red carpet to a day out shopping, celebs and regular women alike are huge fans of the sophisticated take on the humble ponytail.
What's to hate about top knots? They are simple to create, practical, low-maintenance, feminine and stylish, making them a go-to for many women. And you get two sexy versions of it to choose from.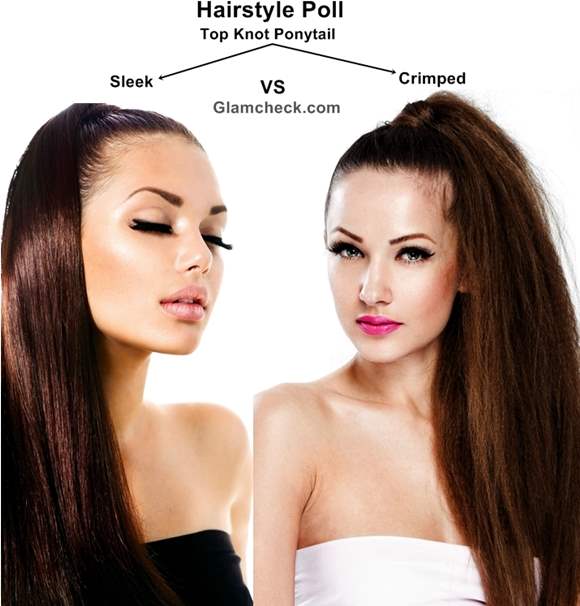 Hairstyle Poll – Sleek vs Crimped Top-knot Ponytail
There's the sleek top knot – suave, clean-cut, slightly edgy – bringing to mind Hollywood celebs who exude grace no matter where they are and what they're wearing.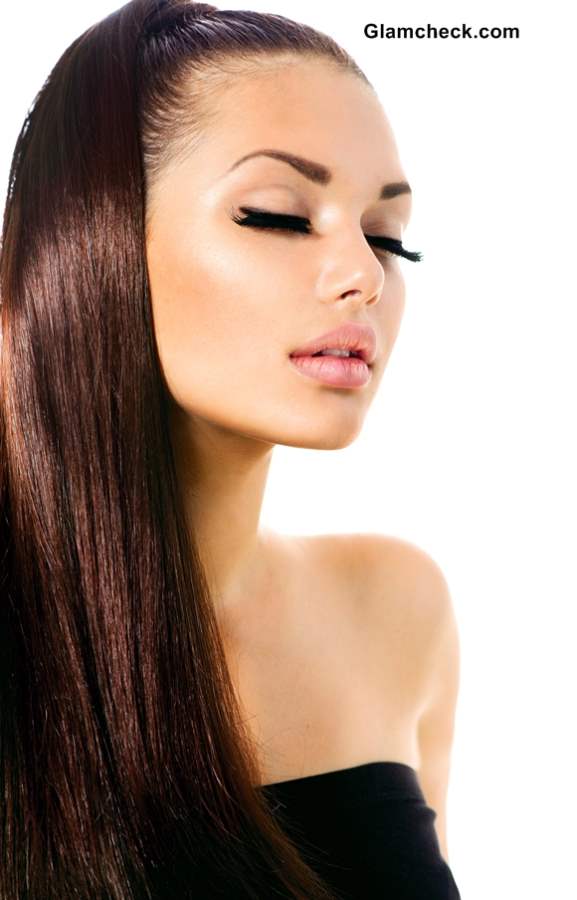 Sleek Top-knot Ponytail
The sleek topknot is a tribute to effortlessly beautiful women and that's a vibe that you naturally pick up when you sport this do.
The crimped top knot ponytail, on the other hand, has a runway feel to it. You can totally picture it on skinny models with never-ending legs and dramatic makeup.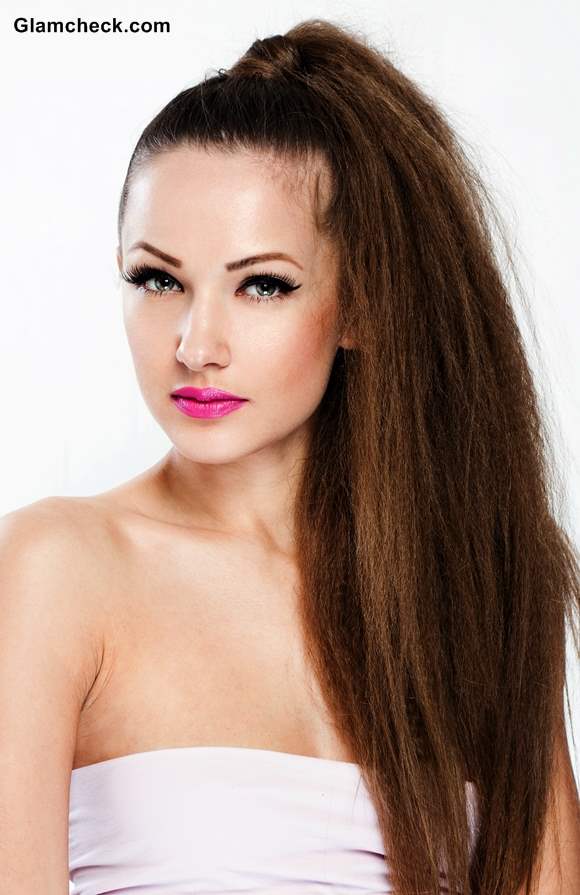 Crimped Top-knot Ponytail
It has a fun, glamorous, confident and in your face vibe which is irresistible, thus making it perfect for those nights out clubbing or those formal evening events when you want all eyes on you.
We think the crimped top knot wins, but by a very narrow margin. The crimped version is statement, it says a lot more, and it just has a fashionable vibe which we adore. But the sleek version is a classic, imparting elegance above all else.
Which topknot gets your vote? Are you more of a classic girl? Or do you want to be the center of attention with a textured crimped topknot? 
Image: Shutterstock