Certain elements of clothes always have a power to completely transform your looks and bring about a fresh change in your wardrobe that no one minds. A fashion lover is never loyal to any specific trend and the moods of clothing change regularly with time and new fashion excitements. Colored stockings do the same to your wardrobe. These definitely make for a good change in the wardrobe and that to with a good dose of color which is why these are the perfect option for the style pick of the day.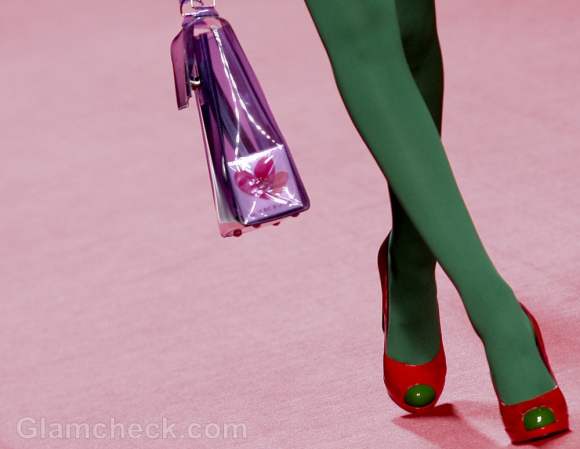 Black tights are a staple however; the colored ones make a great option for casual wear and sometimes translate into something formal when aptly paired with the right garments. Color tights add the write amount of color and can be styled and worn differently. Pair these with the right garments and layer to achieve a high fashion look. Which answers why these are an integral part of street fashion and all the way to the runways? The tights make a good "cheat" code as these help broadening the wardrobe options because you can style it with your summer favorites too.
How to wear the color tights?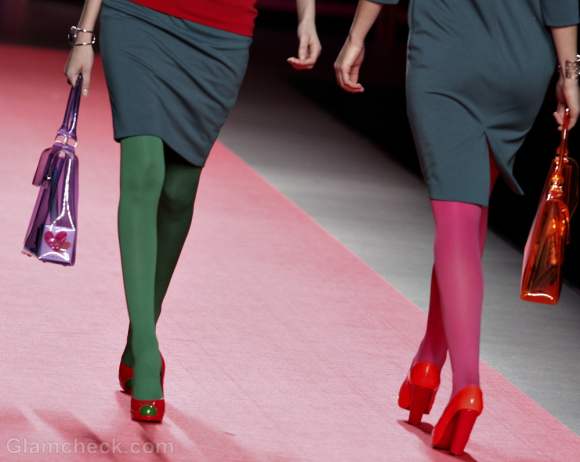 Color tights are effortlessly versatile and chic and here's how:
Color tights when worn with an apt dress are the perfect combination if you want to go for a feminine look. These also pair up perfectly with short dresses. 
Layer the colored tights under a pair of shorts and preferably in a monotone basic color to make a smart outfit.
Choose your footwear wisely as these make or break your look. Pumps and boots make the best bet.
Wear a basic black over your tights to keep it muted and specially if the tights are in the trending neons then black tones down the bright color. Go for prints to add some more character to your look.
Image: Shutterstock