American actress Portia Doubleday rocked a curly hairdo as she attended the world premiere of her movie "Carrie" at the Arclight Theatre in Hollywood, California.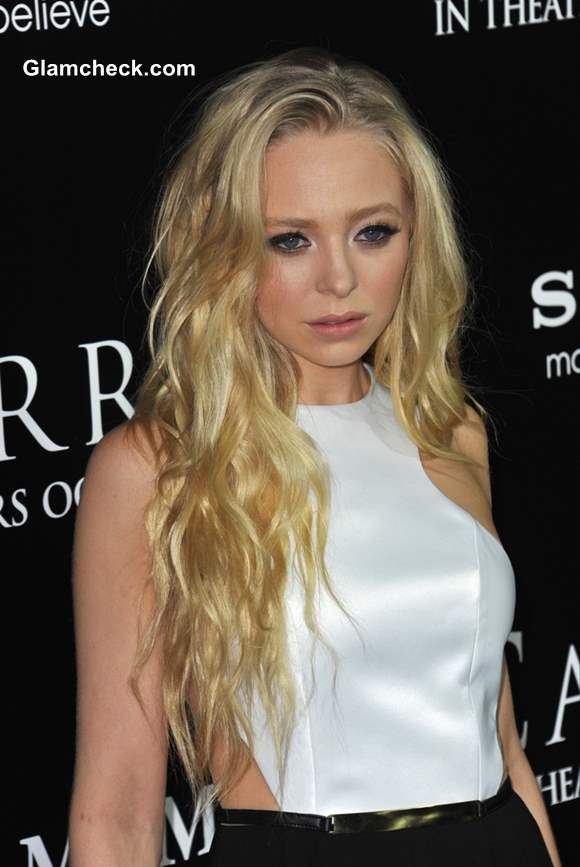 Portia Doubleday Beachy Curls
Her deliciously blonde locks appeared soft to the touch. They were styled in loose curls from root to tip, the texture wondrous and irresistible. They were then parted on the side is a very relaxed manner, seemingly by hand which further heightened the romantic vibe of the look.
The hairstyle was laidback and looked very chilled out, but it also had a sensuous feel about it which was transferred to her whole ensemble.
Portia has a penchant for sweet, girl-next-door looks so seeing her in something so sexy and womanly was a real treat. 
Image: Shutterstock