Have you ever looked at beauty magazines or your favourite star on the red carpet and marvelled at a pair of expertly made up eyes, specifically with more than one eye color? As marvellous as it appears, eye makeup with more than one color is not that hard or as complicated as you may think. Sure, it will require practice, but everything worth anything does. Here's a really simple tutorial on how you can achieve the same look as any celeb or supermodel.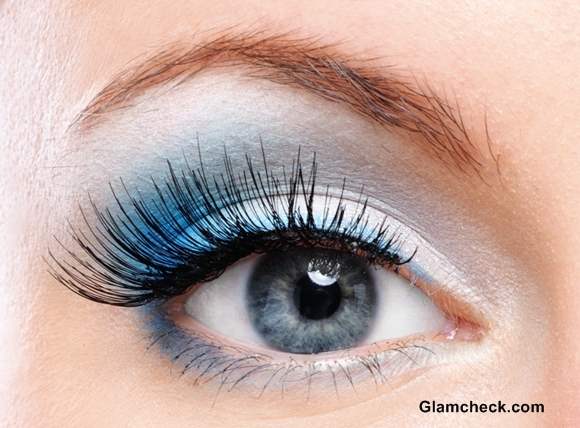 How To Apply Dual-Toned Eye Shadow White & Powder Blue
What you will need
2 Eye shadow colors –White and Powder Blue
An eye shadow brush
How to Create Dual-Tone Eye Shadow Look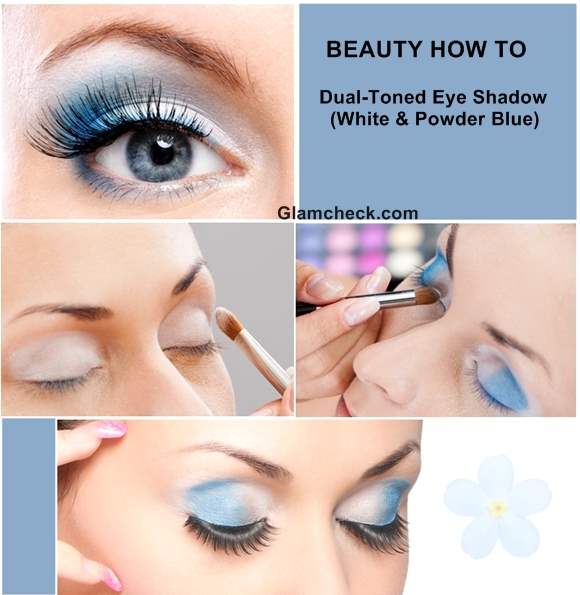 How To Apply Dual-Toned Eye Shadow-White & Powder Blue
The powder blue and white eye shadows in this tutorial are representations of any dark and light color respectively.
Start by applying the white eye shadow evenly over your eye lid.
Next, apply the blue shadow on only the outer half of each eye lid.
Once that is done, use your eye shadow brush to gently blend the two colors so that the demarcation between them disappears completely, transforming into a smooth gradient with a seemingly natural flow.
With your eye shadow brush, line your eyes with a bit of the blue for a more refined finish.
It really is that simple! Of course, you will need to practice before you learn to do it perfectly. But don't let that deter you from experimenting with colors and giving dual eye shadow a go. 
Shutterstock