When celebrities want fur – faux fur to be precise – there's one designer they will all agree is the best, and that's Helen Yarmuk. The faux fur line that we're looking at today made its debut at the Mercedes-Benz Fashion Week as part of Helen Yarmuk's 2012 collection.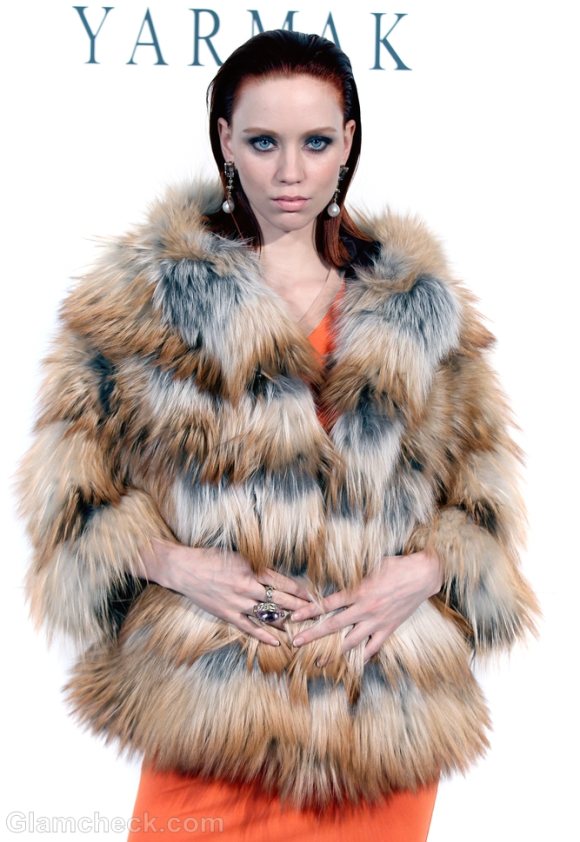 The faux fur coats were a treat for the eyes. The cuts and colors were very different from what other designers normally incorporate into their furs. There is another level of experience here though – the texture. You can feel the softness of that fur just by looking at it. Now that's the kind of excellence in execution that you should look for when making any purchase, especially your clothes.
Why You Should Get One of the Helen Yarmak Faux Fur Coats
Fur is luxurious and veeeery fashionable, but it's also cruel. Faux fur is a kinder way to pay tribute to the beauty of the animal kingdom.
Why get Helen Yarmak's Faux Fur Coats in particular? Because they offer more in the way of colors, and styles to match any outfit, occasion or body type. The designs are modern, youthful and edgy.
Styling Tips for Helen Yarmak Faux Fur Coats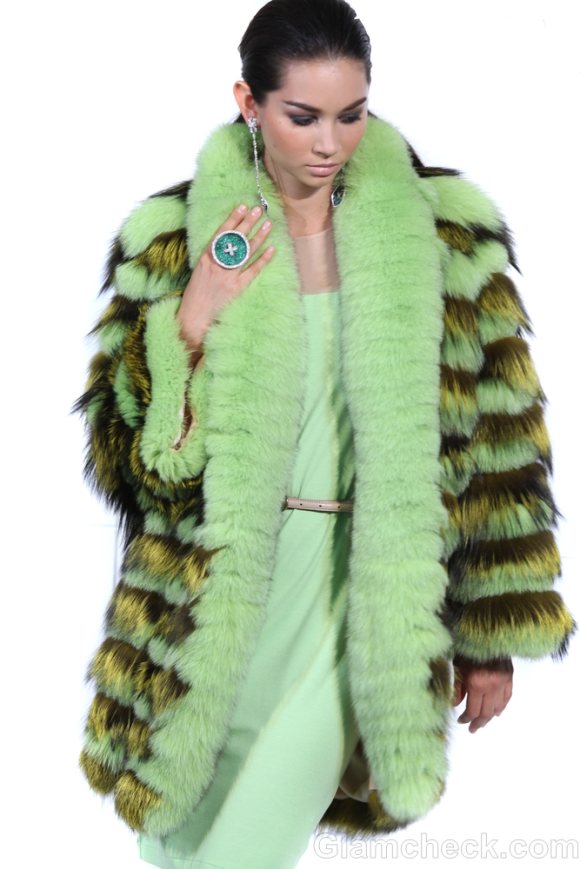 Want to own a fur coat but not sure of how or where to wear it? We have a couple of ideas for you here.
This is a popular look with the celebs. Wear one of the Helen Yarmak faux fur coats with a sheath dress and knee-high boots. Classic.
Wear your Helen Yarmak faux fur coats with faux leather pants. The look and texture of faux leather were made to reside harmoniously with faux fur.
Just enjoy your new Helen Yarmak Faux Fur Coats. Once you own it, you'll love it so much and want to wear it so often that you'll figure out ways in which to incorporate it into your ensembles.
Can't Afford One?
You're not alone. Designer digs simply cannot make it into most budgets. But somewhere out there, someone just like you who liked to dress well but couldn't afford designer clothes came up with solutions.
There are thrift shops where you can find used clothes for a fraction of their original cost. How can you possible say no?
Even with designer clothes, every piece that is manufactured does not turn out perfect. Designer labels have their reputations to maintain, so a piece that does not meet their high standards gets thrown away. Usually, you can find these ever-so-slightly defective pieces at warehouse sales. Keep a sharp eye out for sale announcements. And don't delay visiting them because the good stuff will not sit around waiting till your schedule clears up.
There are always knockoffs. Take a walk down the main streets of any big city or town and you will find roadside vendors who sell very decent knockoffs of the best designer clothes and accessories at a pittance. Don't expect the quality to be anything to write home about though. You get what you pay for.
Finally, you can just wait for the fashion season to end when the stores slash their prices to get rid of the old so they can bring in the new. These prices can still be quite high, so you are better off going with one of the above options
Image: Shutterstock