Singer Alexis Krauss's penchant for tattoos has her wearing them like a sleeve. Both her arms her covered with tattoos from top to bottom, and she sports a multitude of interesting designs and patterns in ink.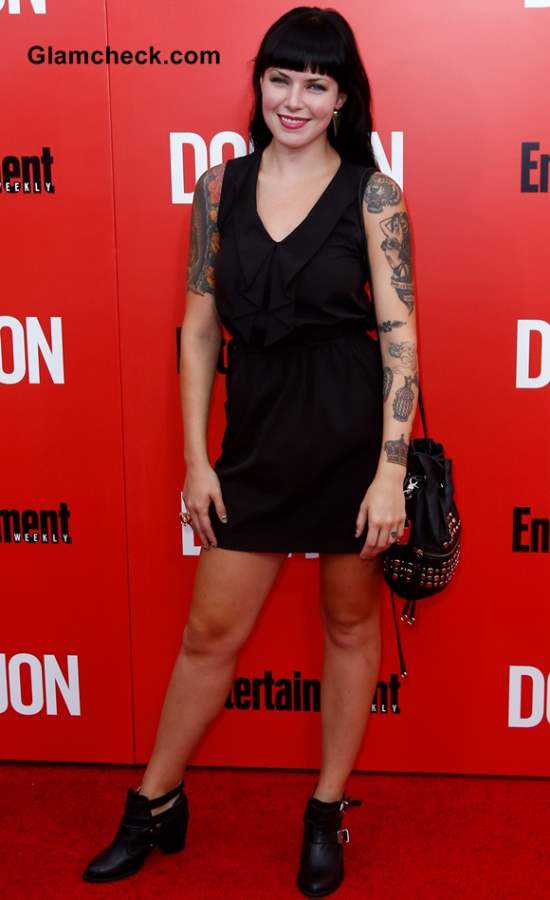 Alexis Krauss Arm Tattoos
The general belief is that a person's tattoo is a part of not only their personality but also is a reflection of their real self. Let us see some of the inked arts that vie for space on the singer's arms. Alexis Krauss's tattoos have a punk and rock feel to them which go hand in hand with her public image. Well, we may or may not be able to decipher the real Alexis Krauss but at least we will get some new tattoo ideas!
Tattoos on Alexis Krauss's Right Arm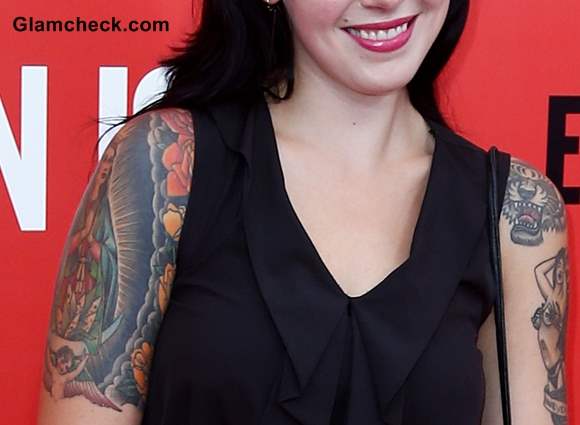 Singer Alexis Krauss Arm Tattoos
The rocker has quite a few tattoos on her right arm – but the one that occupies the most space is the image of Mother Mary with her hands folded in prayer. A cherub, with hands stretched wide in the crucifiction stance, is inked right below. A line of orange roses are seen along her inner arm.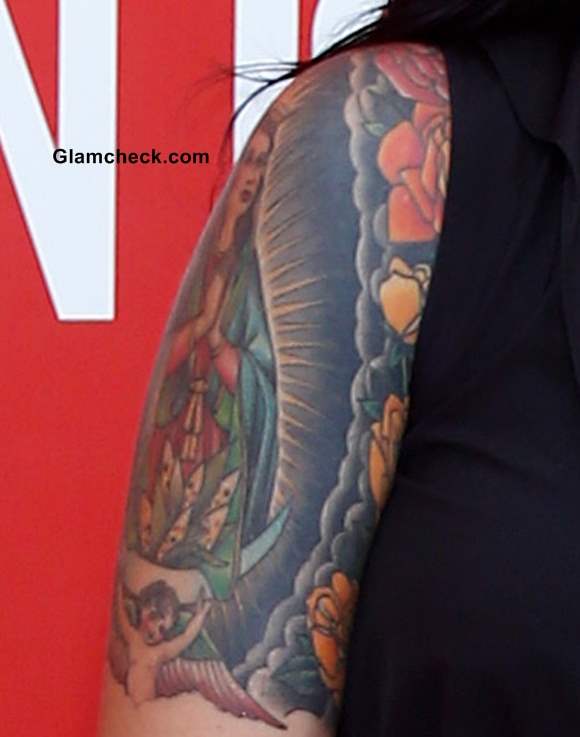 Arm Tattoos Alexis Krauss
Tatttoos on Alexis Krauss's Left Arm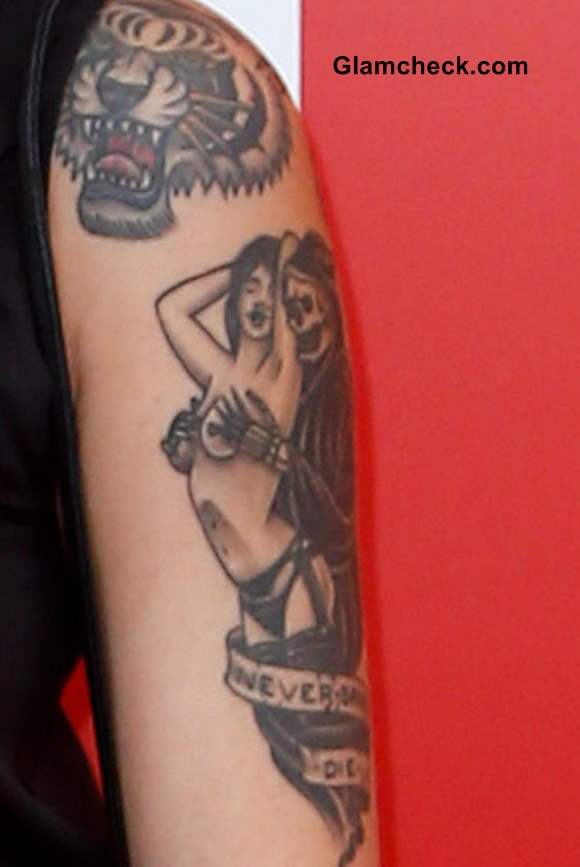 Left Arm Tattoos Alexis Krauss
The first tattoo on her left arm is a growling tiger. Right after this there is a big and prominent design of a skeleton in a cape – more like the Grim Reaper, grabbing a topless girl from behind. It further says "Never Say Die". Below this big tattoo, there is a design of two crossed anchors between a pair of wings.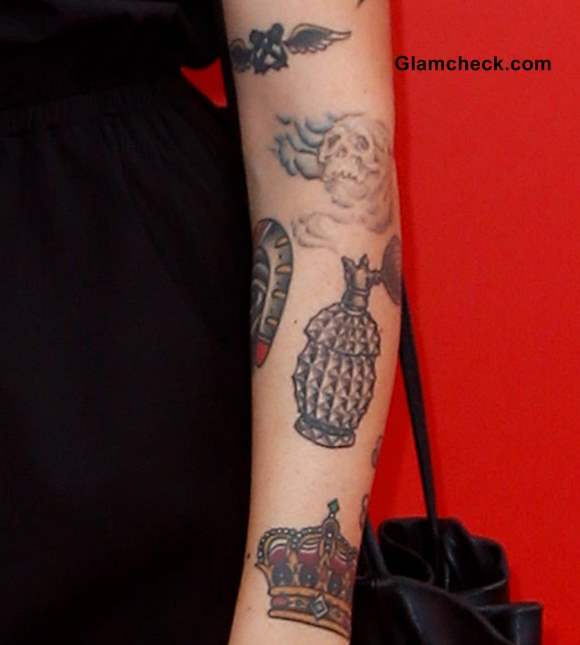 Arm Tattoos Alexis Krauss and their meaning
In the space below there is another interesting design – it has a feel of a genie coming out of a lamp, except that the genie is substituted by a skull and the lamp by a grenade shaped atomizer bottle. Next to this pattern, there is a design of an eye inside an Aztec print horseshoe. A crown tattoo near the hands looks rather regal. We like the diamond tattoo that she sports on her ring finger – quite a statement that!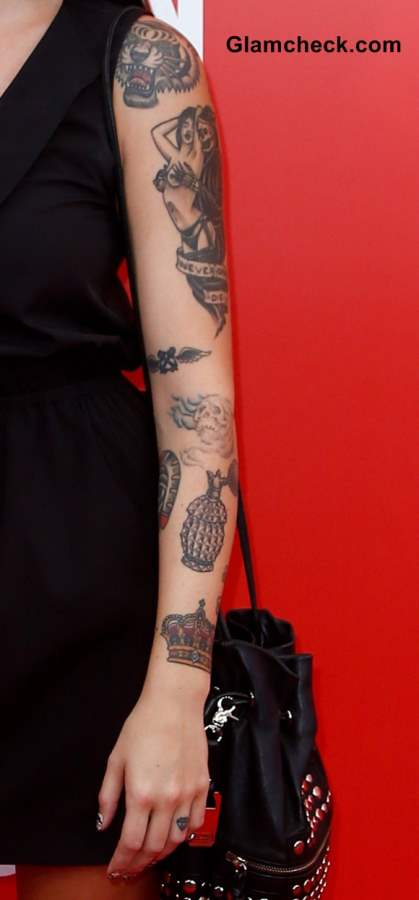 Celebrity Arm Tattoos and their meaning
There are many more tattoos that Alexis Krauss sports on both her arms; however, we found the above ones the most interesting.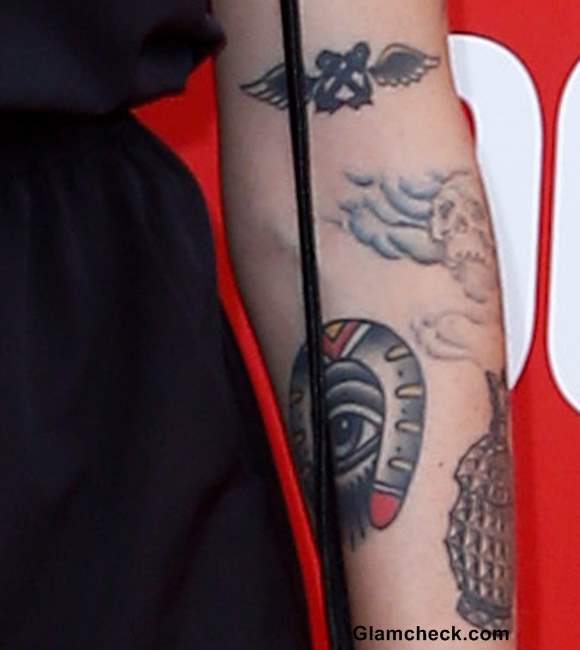 Singer Alexis Kraussaa Tattoos
Image: Shutterstock