Style icon, pop singer and actress Lady Gaga left the audience awestruck in her stunning Givenchy Haute Couture Gown she wore at the LA premier of her upcoming movie 'A Star is Born' on September 24, 2018.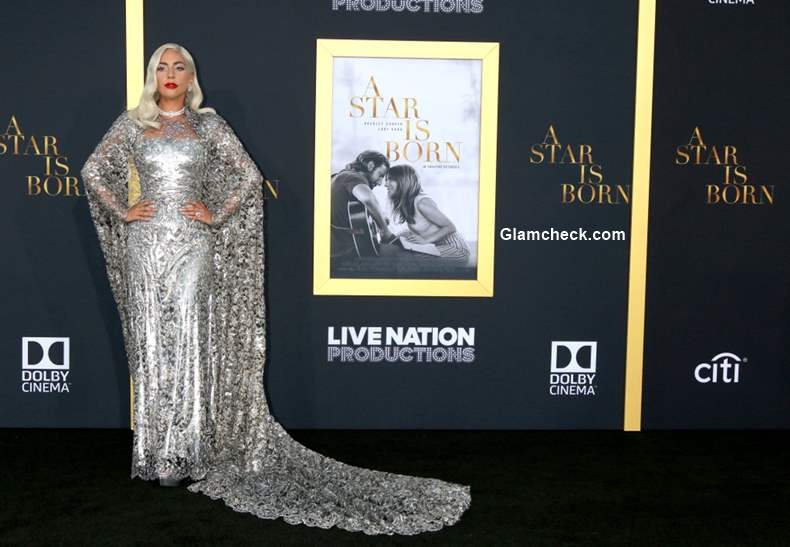 Lady Gaga "A Star is Born" LA Premier
The 32-year-old made a grand entrance into the Shrine Auditorium in a shimmering silver metallic Givenchy lace gown featuring a long dramatic lace cape. She accessorized the shimmery number with dazzling Bulgari jewellery.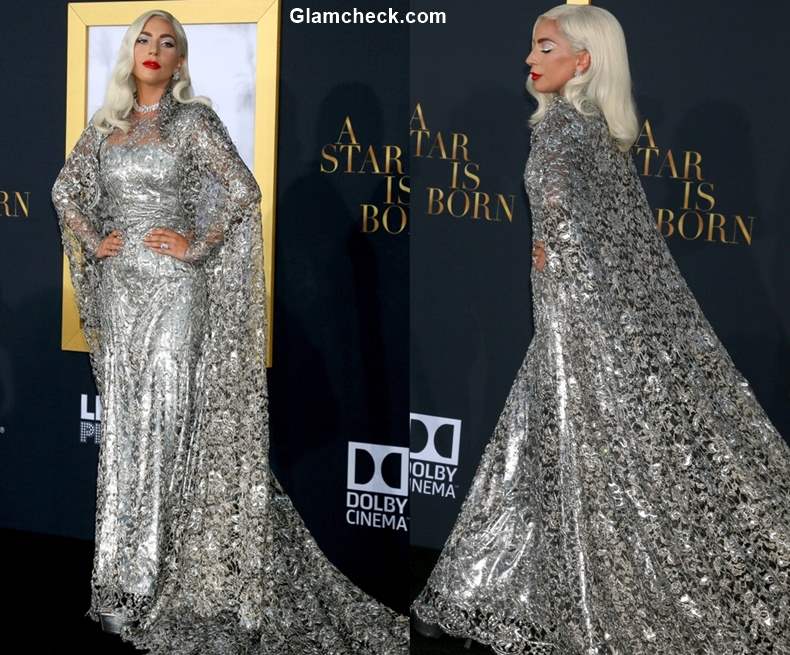 Lady Gaga Silver gown at A Star is Born LA Premier
Silver Shiny eye makeup, bright red lips and platinum blonde hair complemented the stunning outfit. The film will hit the theaters on October 5th.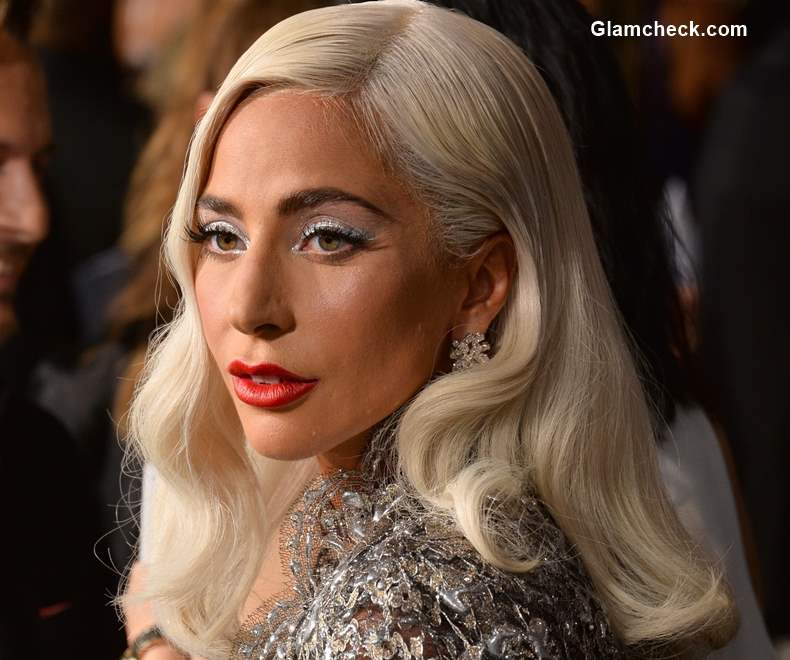 Lady Gaga at A Star is Born LA Premier
How to Incorporate the Look
It requires guts to don such a shimmering outfit. If you think you can, go ahead! Metallic gowns and dresses are quite a trend and many celebrities have been sporting them at various events lately. 
Although not as elaborate as the Givenchy one shown here, one can find a number of stunning metallic outfits offered by many popular brands. Shimmery gowns make for a best choice for holidays and evening gatherings. Compliment your shimmery number with matching eyeshadow and bold lips and be the head turner!
Check out more Celebrity Shimmery Gowns and Dresses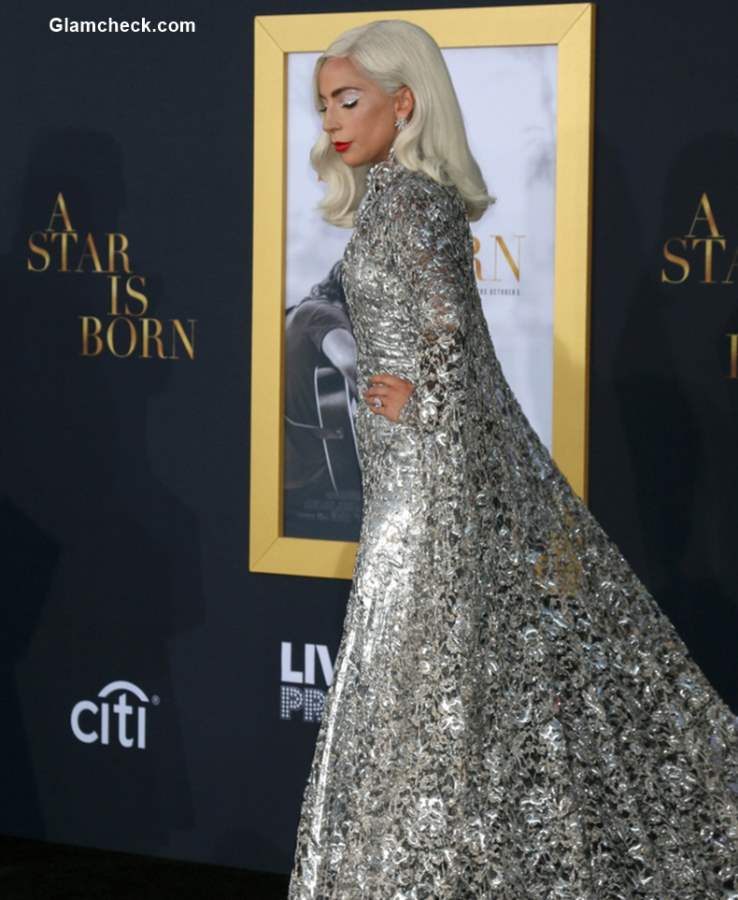 Lady Gaga Silver Givenchy gown at A Star is Born LA Premier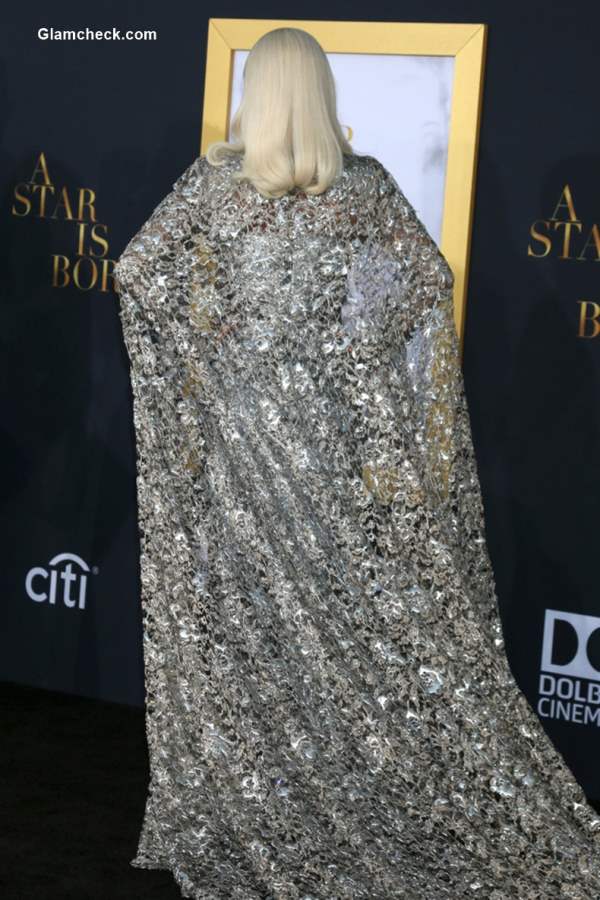 Lady Gaga Silver Metallic Givenchy gown at A Star is Born LA Premier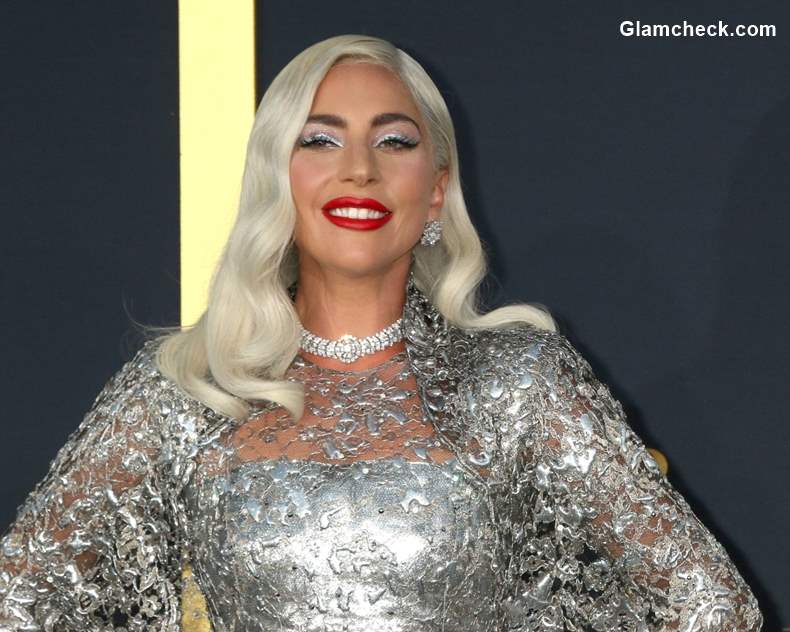 Lady Gaga 2018 at A Star is Born LA Premier
Image: Shutterstock