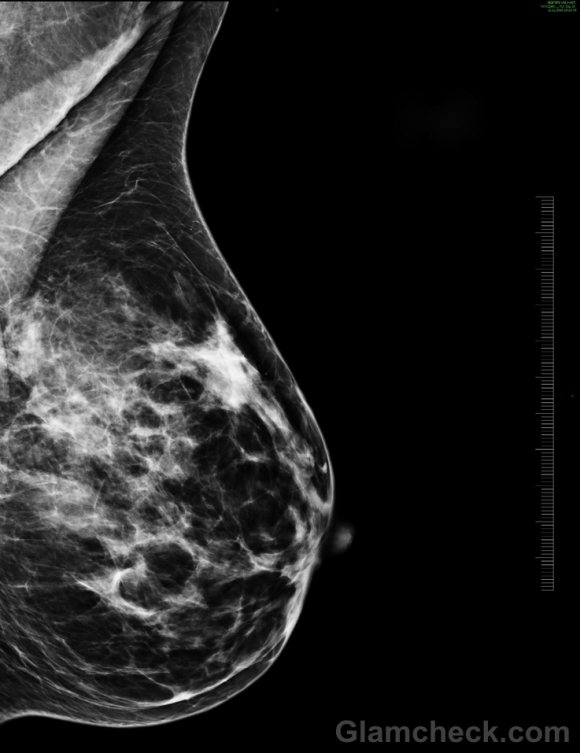 Mammogram
The Journal of the National Cancer Institute published a study online which states that women are more likely to develop breast cancer if their mammogram shows greater density. And the tumors may have more aggressive characteristics than those that will develop in women whose breasts appear less dense.
An established risk factor that is used to assess the likelihood of breast cancer is mammographic breast density. This reflects the proportions of epithelial tissue, connective tissue, and fat in the breast.
Women who have greater amounts of stromal and epithelial tissues have higher density, and are at higher risk for cancer too. Research showed that as the density of the breast increases, so do a woman's chances of getting breast cancer.
Image: Shutterstock