Flawless skin is a prized and much-coveted thing in the world of beauty. It has been said that the best makeup is flawless, glowing skin, so imagine what a scar or scars can do to mar the appearance of a person as well as diminish their self-confidence. Scars can destroy the beauty of your skin completely, especially if they are pitted like craters or are raised and deforming. Scars are unsightly reminders of usually traumatic experiences like a bad fall, a burn, an accident or horrific acne-ridden teen years.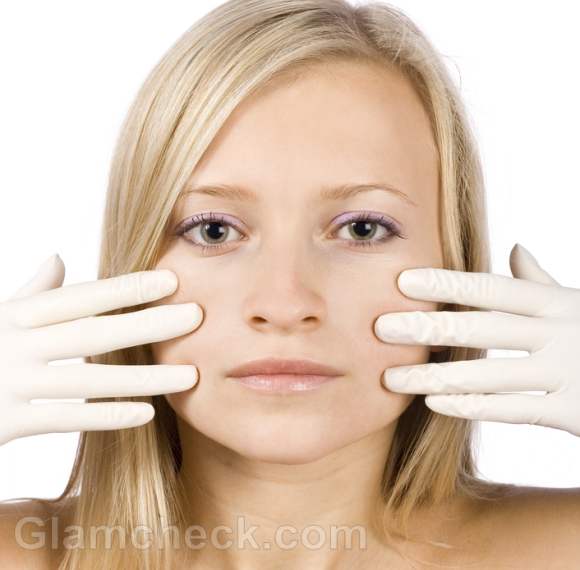 Fortunately, there are ways today to minimize scars which did not exist some years ago. There are also some home remedies to minimize scars which show results with some people. We'll take a look at both these scar therapy options today.
Why Undergo Scar Therapy?
There are two main reasons that most people who have scars will choose to undergo scar therapy. The first is obviously to improve physical appearance – it's a superficial world after all. The second reason though is the main one that people undergo scar therapy and it is the more valid reason.
Scarring is an emotionally charged issue. Whether the scars on a person are from acne or a wound, they can make a person hate the very sight of themselves and this self-loathing can massively impact many other areas of their lives. Many people who have intensive scars often go into depression, many think of suicide as the only option to end their inner turmoil. If there is a scar therapy that can truly reduce the appearance of scars and help people to feel better about themselves, then it makes sense to invest the time, energy and money into said scar therapy to improve the person's quality of life.
Types of Scars
Scars cannot be removed completely. Their appearance, however, can be minimized through different types of scar therapies. The kind of scar that you have will determine firstly whether or not the scar will ever go away and secondly what kind of scar therapy should be used to minimize it.
For the purpose of this article, we'll classify scar types into three main categories.
Raised Scars: As the name implies, raised scars look lumpy and are actually an overgrowth of new skin when a wound is healing. Keloid scars and hypertrophic scars – both types red or dark, raised and sometimes itchy or painful – fall into this category. These are the most deforming type of scar. Their appearance is obvious and difficult to obscure.
Pitted Scars: Scars from acne or those left over by chicken pox create a crater-like recess in the skin which are referred to as pitted scars. These are the hardest to minimize.
Surface Scars: Stretch marks from a pregnancy or drastic weight loss leave a scar on the surface of the skin. These usually go away after a few years, but some can stay on for much longer.
How to Minimize Scars
There are quite a few scar therapy treatments out there, each of which claim to reign supreme in the field of scar minimization. The truth is that none of them alone will help you to minimize scars to your satisfaction. A combination of two or more of the scar therapies listed below usually achieves better results.
The scar therapy treatments available today can be classified under two broad categories – cosmetic surgery/treatments and home remedies. We'll briefly cover each scar therapy with a note on what kind of scars each therapy will work best with.
A quick note – keep in mind that scars will never completely go away unless they are merely surface scars. These too will take months if not years to disappear completely. The best that these therapies will do is to reduce the appearance of your scars so that it is less prominent than it is now.
Scar Removal Creams
There are dozens of topical creams in the market which claim to minimize scars. Most do not work as well as they say. The few that do can only help to an extent. Several big brand names actually are quite effective, but only on surface scars like recent stretch marks and small, relatively new scars. These creams will not do much good for raised or pitted scars. Don't expect fast results though. Dedicated application will show results only after a couple of months.
Cortisone Shots
This is great scar therapy for raised scars. Cortisone is a steroid. This scar therapy involves injecting cortisone into the scar tissue. What the cortisone does is make the scar tissue deteriorate, which will cause the scar to shrink and become flatter.
Collagen Fillers
Collagen is a naturally-occurring protein in the body which is responsible for maintaining supple skin. Synthetic collagen which is grown in the lab is used in botox treatments, to treat wrinkles and to plump out lips in lunch-hour cosmetic procedures. Collagen fillers are fantastic for pitted scars. Collagen is injected into the layer of skin below the pitted scar. This helps to plump up the skin. However, the results are not permanent and the sessions are not cheap. So although this is quite an effective scar therapy, it's not the most feasible one around.
Micro-dermabrasion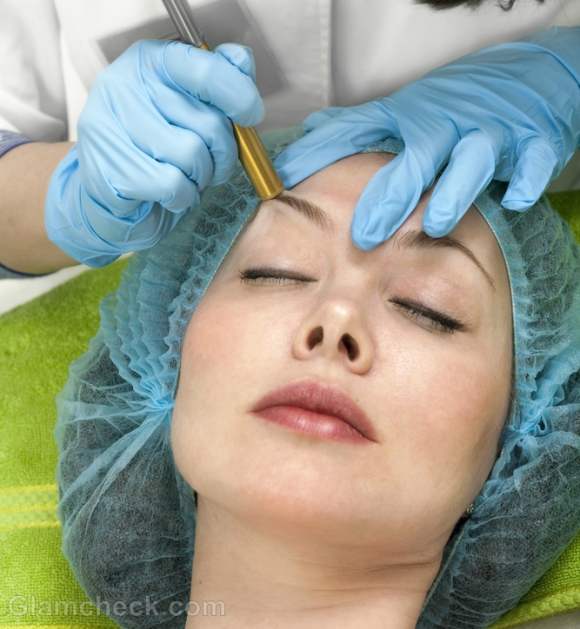 You may have come across this scar therapy treatment in spas that offer skin polishing services. This method involves literally sloughing the upper layers of skin off with tiny crystals. In the case of pitted scars, this can slough off the skin around the pit and make the skin look more even. With raised scars, it can rub the raised bit down to the level of the surrounding skin. The drawback of this scar therapy is that there may be some discoloration if you have sensitive skin. Micro-dermabrasion usually works to minimize scars that are slightly pitted as well as moderately raised scars. Research has shown that it is is more effective with the latter while showing very limited results with the former.
Laser Scar Therapy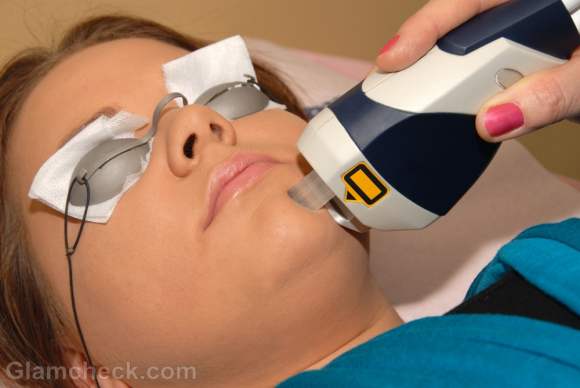 Laser treatment is normally used after micro-dermabrasion sessions and if there are raised scars to further minimize. The laser penetrates the skin, going deep within and breaking down the tissue that is responsible for forming the raised scar. This helps diminish its mass, thus minimizing the appearance. Laser scar therapy also helps with discoloration. The pigmented layers of skin will absorb the light from the laser and the color will be a closer match to the rest of your skin.
Scar Revision Through Surgery
All the above scar therapy treatments are non-surgical. They'll be over soon and the recovery time is minimal. The only anesthetic you will need will be local. If scars are really wide or are too prominent to go away with the other scar therapies, then surgical scar revision is an option. What is done here is that the scar tissue is first surgically removed. Then the skin surrounding the tissue is rejoined. You may have figured out that this new rejoining will leave you with a scar too. You're right. But the new scar will not be as prominent as the older scar. Finally, after recovery of the surgical revision, the new scar can be minimized with the help of some of the other scar therapy treatments that will prove effective on newer scars.
Silicone Sheets
This scar therapy was developed in the 80's. A sheet that is made from silicone gel is flexible and waterproof. The sheet is cut so that it fits the scar. Since it is flexible, it will cover a scar eve on awkward areas of the body like the joints. The sheet is easy to put on the scar and is quite comfortable. Over time, the covered scar gets moisturized and heals faster thanks to the sheet. Research has shown that it also improves the elasticity of the skin and that results are permanent. Silicone sheets are a great scar therapy for raised scars.
Liposuction
In the case of raised scars, liposuction may be used in a limited capacity to suck out the excess tissue that has collected under the skin.
Home Remedies to Minimize Scars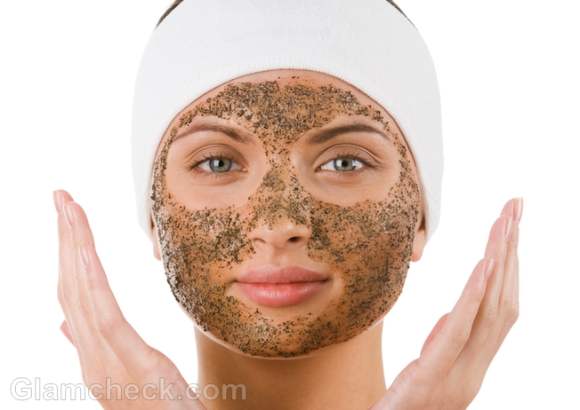 Scars can be tackled at home too if they are minimal. The bigger scars will have to be treated with the methods mentioned above. If your scars are recent, light and just surface scars, then you can give some of these home remedies a go. Remember that two or more will be more effective than depending on one alone.
Ice
Rub ice directly on the area of the scar two to three times a day everyday for at least 15 minutes each time, more if possible. Ice soothes skin and aids in faster healing.
Cucumbers
Use slices of chilled, sliced cucumber to gradually minimize scars. Like ice, cucumber is very soothing to the skin. It cools skin tissue and helps skin to heal faster.
Citric Acid
Lemons, oranges, sweet lime – they all have one thing in common, their juices are full of citric acid. Citric acid is quite literally a mild form of alpha hydroxy acids which can help to very gently peel away the upper layers of skin and reveal the fresh skin underneath. But you have to be regular in your use of this scar therapy to see results. What's more, citric acid is a natural bleach, so your skin will develop a lighter tone after a few weeks of regular application of these juices. Apply the juice directly on your scars, leave on for 15 minutes, then wash off. Don't step out in the sun immediately after as your skin may burn. It's best to do this at night before bed.
Baking Soda
Baking soda is a natural and effective exfoliant. Make a paste with baking soda and water and rub gently in circular movemeents on the location of the scar for about five minutes. Wash off. Do this once a day for the first few days and twice a day after your skin has gotten used to it.
Olive Oil
Rubbing olive oil into the skin is an effective way to minimize scars. Olive oil lightens the tone of the skin too in addition to being a wonderful natural moisturizer. Other oils that are thought to be good to minimize scars include rosehip oil, tea tree oil and coconut oil.
Sandalwood
Make a paste with sandalwood powder and rose water. Apply on scars and leave overnight. Wash off with plain water the next morning. This should minimize mild scarring, especially the kind caused by acne.
Aloe vera
Always touted as being awesome for skin, aloe vera will indeed help you to minimize scars as well. Apply pure aloe vera gel to the scar as many times a day as possible. Remember that aloe vera is a clear, colorless, odorless gel. If you see a bottle or jar that claims the aloe vera is 'natural' but the gel is a green color, it means that color has been added. Such additives do your skin no good at all. To be on the safe side, grow an aloe vera plant in your home or buy aloe vera fresh from the market. Cut into the thick, fleshy leaves to extract the gel and apply directly on scars. You should see a visible difference within a few months of regular use.
Massage
Regular massage on scars is a valid scar therapy for all pitted scars. Massaging helps to break loose the fibroids underneath the skin which prevent the cratered skin from surfacing and filling out. Of course, the results of daily massage will only be seen after several months.
Makeup to Minimize Scars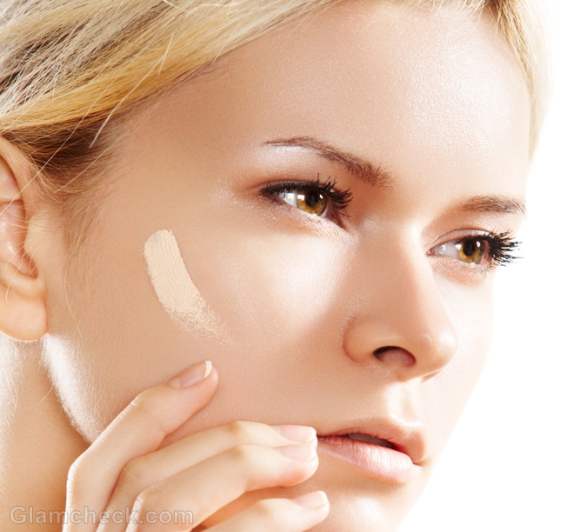 If your scar is just a surface scar – not pitted or raised – then a concealer or foundation should help you cover it up almost to the point of invisibility. If your scars are pitted, then you need something to fill them up first so that you get an even skin tone on which to apply your makeup. This can usually be achieved with a good quality primer or with fillers that are primarily designed to prep pitted, scarred skin for makeup.
Other tips to Minimize Scars
Include plenty of fruits and vegetables in your diet, especially those that contain zinc as this mineral aids in rapid healing and skin regeneration.
Drink plenty of water. Staying hydrated helps keep your body healthy, which will help your scars to heal faster.
Stay out of the sun as sun damage and sun exposure limits healing and exacerbates scars.
Develop a skin care routine for your skin type and stick to it. Use products that are made of natural ingredients rather than chemical based ones.
You are not going to have flawless skin on the location of your scar. This is a fact you need to accept. Be realistic in your approach to scar therapy and you won't be disappointed.
Image: Shutterstock