A strong body frame is important for providing a structure to your body as well as providing protection to internal body organs in addition to anchor the muscles. Additionally, to have a good posture, strength and balance, it is essentially important to have a healthy set of bones. The basic ingredients required for development of strong bones include phosphorous and calcium. Besides, slighter quantities of additional nutrients such as proteins, vitamins, and minerals are also essential in a balanced amount.
The process of healthy bone development begins very much at birth. However, it is important to follow a healthy and balanced diet program at about all ages. Specifically, it is more important to follow a healthy diet regimen after the age of 30 or after menopause as this is the time when bone density falls significantly. Well, there are certain foods that can be helpful in improving the strength of your bones at almost any age. Hope you find it informative.
Foods Good for Bones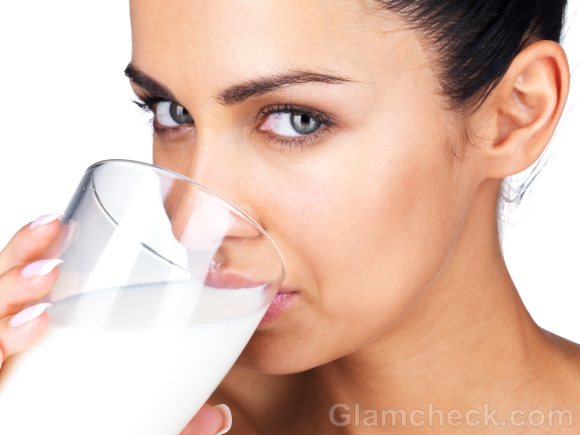 If your bones are alive, they need food as any living organism would need food as fuel to generate energy required for performing important survival functions. Food is necessary to get energy as well as efficiency for performing the bodily actions like sleeping, walking, breathing, running, and similar more. Furthermore, due to constant use, your bones gradually get degenerated and also become brittle thus getting easily susceptible to fractures. Therefore, to maintain the health and strength of the bones, it is important to provide them with proper nutrition.
The most important and useful foods to boost up your bone strength and maintain their health include:
Milk
Maximum amount of calcium reserves in the body are contained by the teeth and bones. Calcium, being an integral constituent of the bones, forms the basic requirement for healthy bones. It is really beneficial to include milk in your regular diet as milk is the richest source of calcium. One full milk glass contains as much as 300mg of calcium.
The basic requirement of calcium by an adult is 1000mg a day. This can roughly be counted as 3 glasses of milk in a day. Similarly, kids belonging to the age group of 4-19years have the basic daily requirement of 800-1300mg of calcium which comes to 3-4 glasses of milk a day. Read more on "Benefits of Milk".
Nuts & seeds
There are numerous ways through which nuts and seeds help in boosting the growth of your bones. In addition to containing high amounts of calcium, pistachios, almonds, walnuts, and flaxseed contain rich amounts of minerals as well as omega-3 fatty acids. Moreover, the existence of potassium in some nuts such as peanuts and almonds are also helpful in preventing calcium loss through urine.
However, the consumption of nuts and seeds should not exceed the required levels
Pumpkin seeds
It is not only calcium that is required for healthy and strong bones. Excess of calcium can lead to brittleness thus making them more susceptible to fractures. The amount of calcium needs to be balanced with intake of other vitamins. For doing this, you can opt for adding pumpkin seeds to your diet for it is a rich source of magnesium. Consuming 1/4th cup of pumpkin seeds everyday means a consumption of 185gms magnesium.
Sunflower seeds
Sunflower seeds are another rich source of magnesium. Just 100gm of these seeds provide a magnesium count of about 420mg. snacking on these crunchy seeds not only provides magnesium but also avails you with vitamin B1, E, calcium, iron, and phosphorous.
Salt water fish
These are really important for strong and healthy bones. Maximum fish are recognized as carriers of high quantity of vitamin D, which is essential for absorption of calcium. The primary function performed by vitamin D is controlling and regulating absorption as well as excretion of calcium in bones, specifically during low calcium levels in the body for during low levels of calcium, body borrows it from the bones and delivers it to your muscles that require ample amount of calcium to function normally.
In conditions like this, taking ample amount of vitamin D is helpful. Some rich sources include salt water fish like Bangda, Ravas, Bombil, and Pomfret. Adding more, if you don't like any of these fish, you can also go for choosing smaller fish together with their bones for the bones carry calcium.
Dairy products
As per a report from National Institute of Health (NIH), dairy products such as yogurt and cheese have been designated as the ideal sources of calcium as they are loaded with high amounts of calcium. One cup of yogurt is believed to contain calcium amount equal to a glass of milk. However, the quantity of vitamin D might differ.
Talking about cheese, it is loaded with high amounts of calcium in addition to tasting really good.
If, however, you cannot tolerate lactose, you can go for opting similar dairy products which are either free from lactose or contain low lactose levels. Also, removing the content of lactose from milk doesn't produce any effect on the calcium content.
Sardines
Sardines are the fish type which contains rich quantities of vitamin D and calcium. Both these nutrients are critically important in growth and development of bones. According to dietary standards, 3ounces of canned sardines provides as much calcium as obtained from a cup of milk.
Salmon
This is another food component that is imperative for healthy bones. The basic reason is that salmon contains rich quantity of omega-3 fatty acids, vitamins, as well as calcium. Generally, a salmon piece weighing about 3ounce gives more than 100% of the daily requirement of vitamin D.
Fruits
Fruits are another option to make your bones strong and healthy. It has been proved by researchers that ample consumption of fruits makes your bones denser. This is because fruits contain rich amount of calcium, magnesium, potassium, and other nutrients crucial for healthy bones. However, not being alkaline, i.e. non-acid producing, they don't stimulate calcium loss.
Green vegetables
Green leafy vegetables such as bok choy and broccoli form rich suppliers of calcium. Also, green vegetables produce a great impact on mitigating the chances of hip fractures as they not only contain calcium but other nutrients, like vitamin K, as well which is quite important for healthy bones.
Additionally, daily requirement of calcium can also be met by including turnip greens, collards, and traditional soul food favorites in your diet. Including these rich vegetables produces the alkaline effect that helps in strengthening of bones in addition to promoting the growth of bones by avoiding calcium loss. Moreover, plant sterols, also known as steroid hormones, get transformed into a hormone, called calciferol, which is essential for absorption of calcium.
Besides, you can also add tofu, beans, and even sesame seeds to make your diet calcium rich.
Orange juice
One of the most important essentials for healthy growth of your bones includes oranges. The underlying reason is that they are filled with useful nutrients such as calcium, vitamins, and minerals. For individuals with intolerance towards lactose, oranges can prove really beneficial as they are not able to get the daily dose of calcium through dairy products. Therefore, try including ample amount of oranges in your diet to add to the strength and health of your bones. Read more on "Benefits of Orange Juice".
All the aforesaid food items, housed with regular exercise along with reduced intake of alcohol and smoking, can be helpful in maintaining a strong and healthy skeleton by swaying the controllable factors positively. Besides, it is also noteworthy that your body retains calcium in a better way than it consumes the same if you don't take in high consumption of animal products and sugar, sodium, and caffeine.
Image: Shutterstock