No one is born perfect. The body has some positive attributes as well as some minor flaws. But it does not mean that we can't afford to look our best. All that we have to do, for a million dollar look, is to wear clothes that lies in sync with our body type and helps us highlight our positive features and camouflage our problem areas.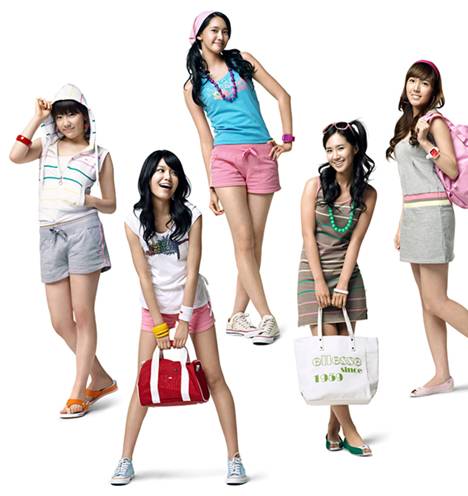 Check out for some fashion tips below.
Some handy fashion tips (fixes):
For small breasts: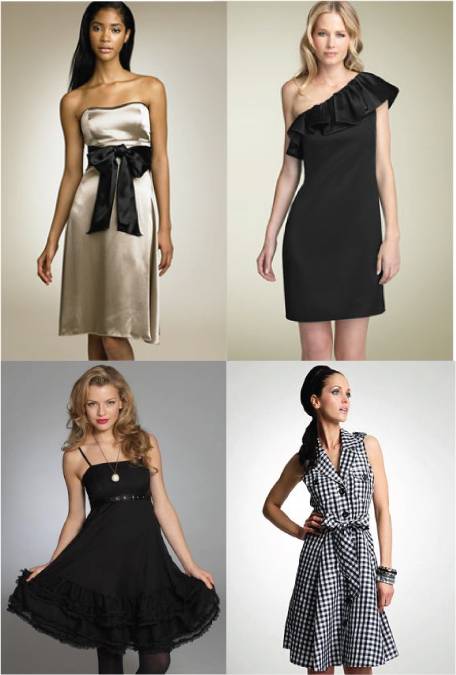 Wear high necklines so as to create an illusion of larger breasts. Avoid wearing plunging or deep cut necklines. Collars may also help you add volume to your upper half.

Empire waistline may also accentuate your bust area.

Frills, collar, ruffles, bows, runches may all help you look voluminous at the top.

You may also wear big belts or some other accessory to draw attention away from your upper half.

Layering at the top may also come to your rescue.

Invest in quality padded bras as they work the most to fix your problem. Wear push-up styles to create a greater decolletage and to appear fuller. Demi cup styles may also suit your body frame. Avoid wearing bandeau styles.
For Large breasts: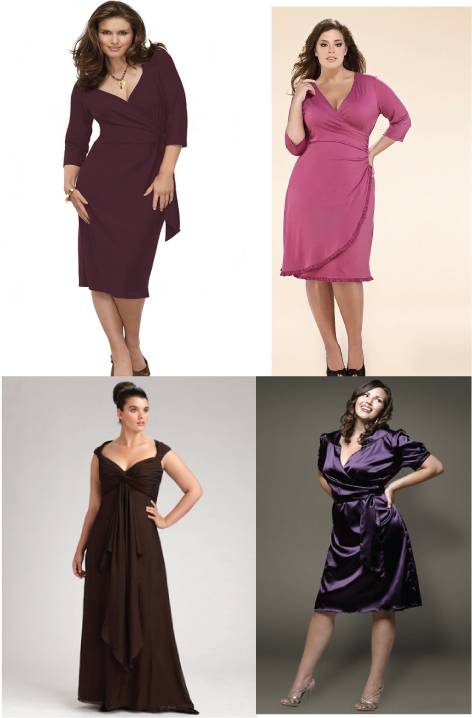 Avoid clothing that gathers your breasts together. The ruffles, bows, frills, etc involve extra fabrics that may make you look bulkier and fuller.

Opt styles that separate the twin assets, such as wrap tops and dresses.

Avoid wearing boat neckline and turtle neckline. Sweetheart necklines providing modest coverage may come to your rescue.

Wear bandeau styles, minimizer bras as well as racer back bras for adequate support. Do not wear bras with thin straps.
For Short legs:
For all you ladies with short legs,  avoid wearing cropped or tight trousers.

Wear  trousers with hems that run up to the ground. This will make your legs appear taller.

High heels are your best friends. Wear them as much tall as you are are comfortable with.

Wear mini skirts and hot pants, if you have slender legs. This may help you add length to your legs.


Knee length shorts can cut your leg in half visually and can make your short legs look shorter.

Avoid wearing trousers and pants with a series of pockets or a number of big pockets.

Avoid wearing long skirts. Wear a Length that reaches an inch above or below your knees. Wear skirts that are smaller in width. Pencil skirts may also suit you.

Ankle- long dresses with an A-line may not appear flattering on you. A long hemline can make you appear shorter as you may break the smooth vertical line. You may wear wider flared A-line bottoms.

Avoid wearing chunky belts as they cut your body frame into two, making you look smaller.
For Tall legs: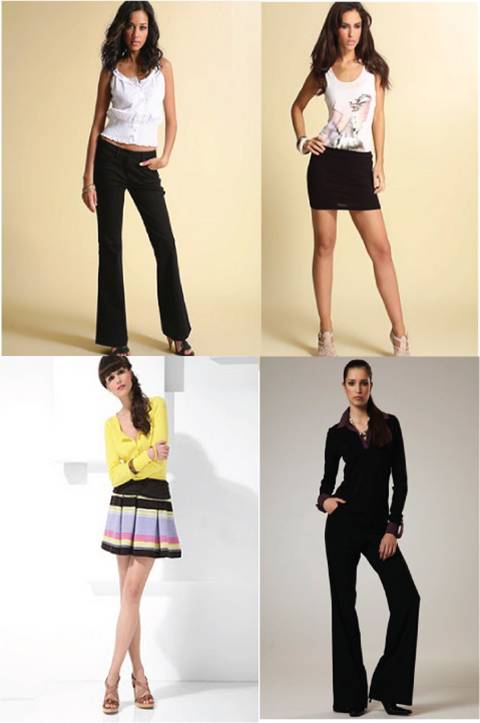 Avoid wearing skinny jeans. You may also opt for wide leg jeans and trousers.

Try wearing baggy shorts that have seams reaching just above your knees.

You may show off much of your legs by sporting mini skirts and hot pants.
For thin waist:
Never wear baggy trousers or thick belts thinking this may help you demarcate the curves  at the waist. This is actually a blunder.

Tailored coats left undone may help you create the appearance of a well defined waist.

You may wear low rise shorts and trousers.

Wear dropped waistline as the waist-line imparts an elongating look to your waist and torso making you look taller.

Try wearing ruffles at the waist. Get some embellishments done at the waist so as give some definition to the waist.

Wear belts, narrow, that may help you create an illusion of some waist.

Corsets may help add definition and curves to your body.
For Large Waist: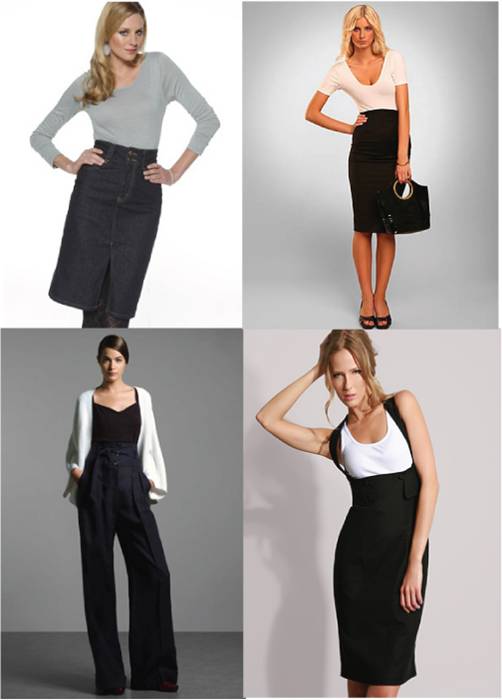 You may opt for some shape wears. This may help you in slimming the waist, apparently.

High rise trousers, skirts and pants are apt for you.

Plus size corsets and bustiers may help you appear more curvaceous by pulling your belly in and highlighting your bust and hips.
For Large Hips: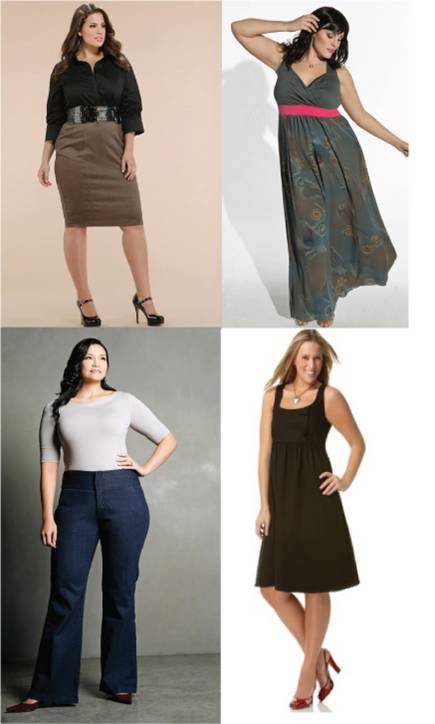 Never wear skirts or dresses cut on the bias. Similarly, avoid wearing jackets with cut at the hip.

A-line skirts and bootleg jeans may help you look balanced and proportionate.

Bottoms in dark and solid colors may also slim down your bottom half.

Wear ungathered knee-length straight lines. Enormous pleats and frills may make your bottom look heavier.

Wear basque waistline as they may make your wide hips and waist look slender.

Choose patterns and embellishments that are designed below your knees. This would draw attention away from your bulky thighs and hips.
For Lean hips: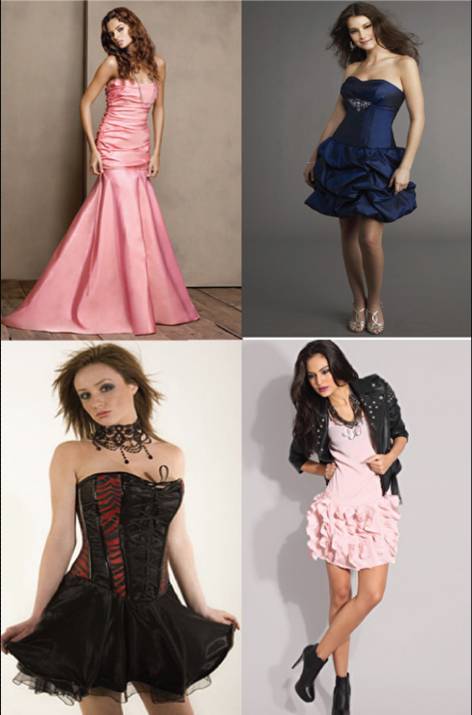 Choose softly tailored pieces that may define your curves better. You may wear trousers, pants and skirts with some pleating at the hips. This is going to add volume to your hip area.

Avoid wearing empire waistline dresses as the long waist-line may make rest of the body appear smaller.

Wear dress that have some detailing below the waistline such as frills , ruffles or embroidery.