A tan is an inevitable side effect of the summer. There are bound to be days you forget your sun screen or forget to re-apply it when you're outdoors for longer spells. A tan will fade out on its own in time, but maybe you want to help things along.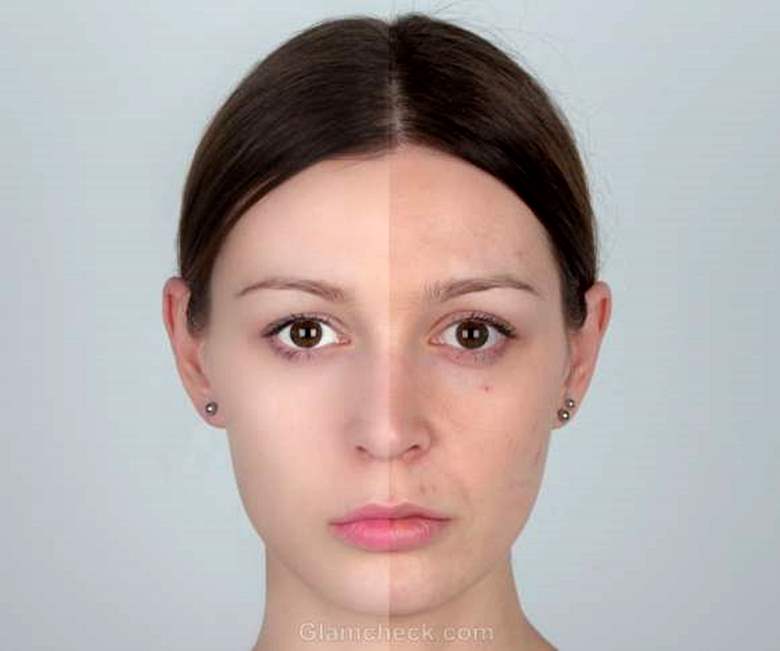 Natural Ways to Remove Tan
While there is absolutely nothing you can do to make your tan go away completely, here are a few natural ways to remove tan.
Natural ways to remove Tan – Help from Dairy
Yoghurt, milk, cream and buttermilk have long been used to get rid of a tan naturally.
Take enough yoghurt to cover the area of skin you want to treat. Add a pinch or two of turmeric. Mix well. Apply on skin. Wash off after twenty minutes.

The recipe for a milk mask is the same, except you may want to add some lemon juice to the mix.

Milk cream is also wonderful for getting rid of a tan. Add a tiny pinch of saffron to the cream first. Let it sit overnight or for eight hours. Mix well and apply.

Make a paste with buttermilk and oatmeal and apply. The oatmeal will also exfoliate which will slough off dead skin cells and reveal the lighter skin underneath.
Natural way to remove Tan – Lemon
You may already know that lemon is a great natural bleach, although it takes time for it to take effect. Here are a few ways that you can use it in your anti-tan face mask.
Mix honey and lemon and apply it on your skin for about twenty minutes. This mask is great not just for a tan but also as a general weekly deep cleanser.

Apply plain lemon juice to your skin. You can leave it on for as long as you like. Sleep with it on if you want.

Almond oil is known to be effective in reducing a tan. Mix it with some lemon juice for a real boost in skin lightening.

Lemon and tomato juice mixed together are pretty great to get rid of tan. You can also add oatmeal to this mix.

Turmeric is a wonderful addition to lemon juice as it is known to be quite good for skin overall and aids in the healing process.
Other Plant-based Sun Tan Remedies – Natural way to remove Tan
Mash a papaya and rub on to affected skin.

Massage with coconut water for a real glow.

Cut a potato and rub the insides on your skin. After the moisture dries off from skin, wash off with cold water.

Aloe vera – the natural cure for all skin problems – is superb for treating sun tan. Just apply fresh aloe vera gel directly on your skin. You don't need to wash this off.

Rub cucumber slices on skin to get rid of tan. If you want to speed up the process, mix cucumber juice with lemon and turmeric.
Chickpea Flour and Sandalwood
If you prefer a proper face pack, try either chickpea flour or sandalwood as a base. You've already seen that there are plenty of ingredients in common with all anti-tan remedies – lemon, oatmeal, dairy, turmeric, cucumber juice, tomato juice. Try lemon and sandalwood with turmeric. Sandalwood with almond oil or coconut water. Chickpea flour with yoghurt and rose water. There are no wrong combinations.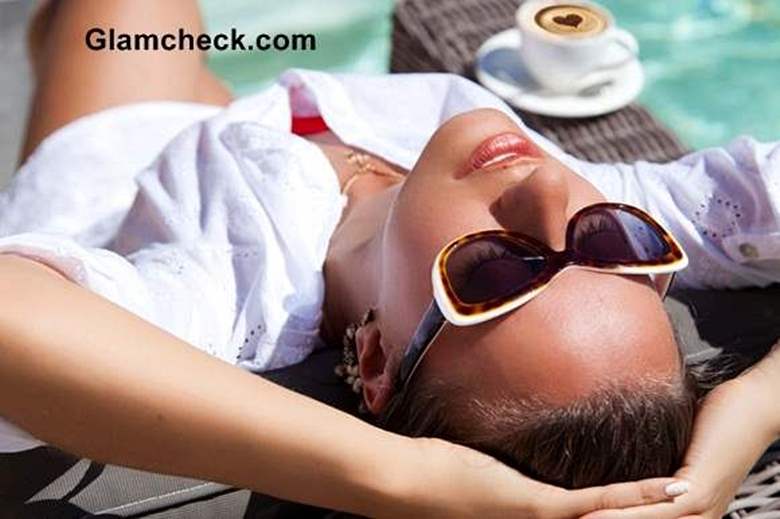 Natural Ways to Remove Tan
Use one or two methods two or three times a week (depending on how sensitive your skin is – the more sensitive, the fewer times you should be treating it). Remember to be patient. Getting rid of a tan naturally is a slow process and you'll need to make repeated attempts to lighten your skin tone.