The chunky high plait should be your go to style if you are looking for an eye catching yet easy to make hairstyle. The best part is that this hairstyle can also be sported by those who have short hair. So, let us get started with this hairdo as we show you how to make the chunky high plait.
DIY: Chunky High Plait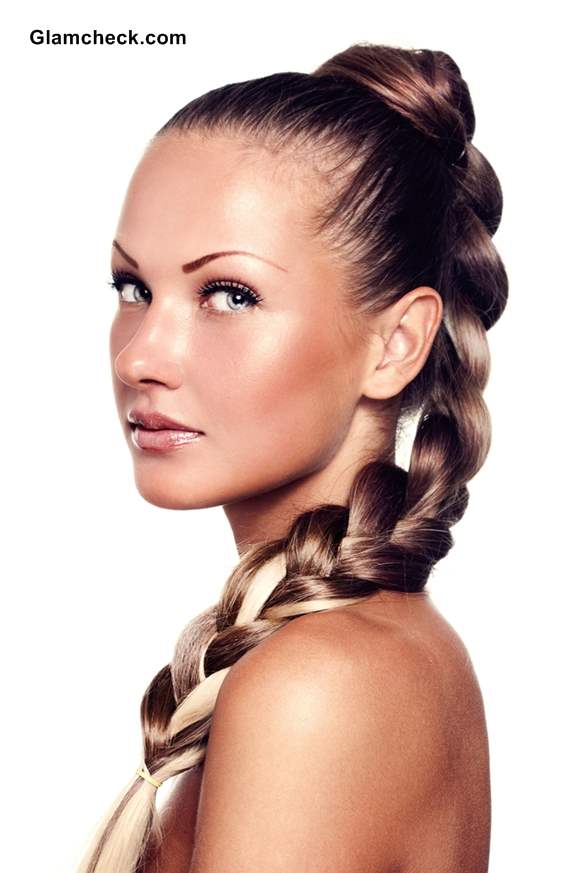 Hairstyle How To – Chunky High Plait
The main item that you need for this hairstyle is hair extensions, not only will they give length but also the required volume to make the plait look chunky and help it in standing out. You can choose hair extensions in a color closest to your natural shade, or you could choose a lighter hair color to give the highlighted effect. You can also opt for a vibrant color like purple or pink, according to your comfort, if you want an in your face and funky look.
5 Easy Steps to Make the Chunky High Plait
Gather all your hair together right at the top of your head, and secure in a high ponytail with the help of a scrunchie or hair elastic.
Now tie your hair extenstion to this ponytail and secure it in place as well.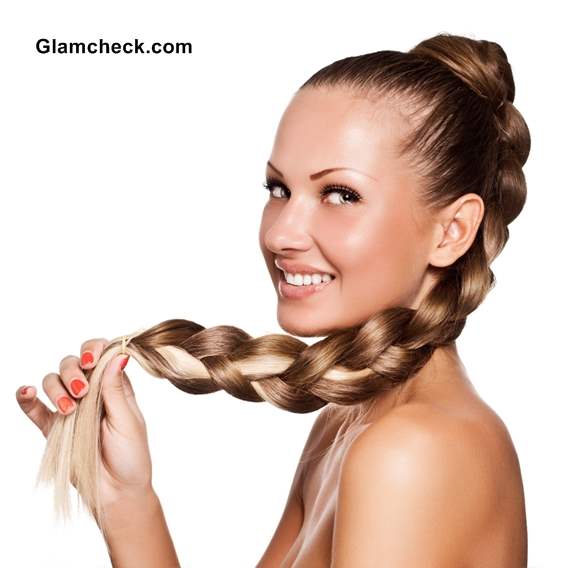 Chunky High Plait Hairstyle
Next, take out a thin section from this bunch, comprising of your real hair and extensions, and wrap it around the top – where you have tied the ponytail with the scrunchie. Hold this wrapped up section in place with the help of hair pins. This will resemble a bun of sorts.
Start making a plait with the remaining section of your hair, and tie with a hair elastic when you reach the end.
Your chunky high plait is ready!
You can also make a more elaborate hairstyle by using the chunky high plait –namely, the crown plait. This can be easily done by taking the plait and wrapping it around the crown of your head, and then holding in place by pinning it at the back – or wherever the plait ends while wrapping it.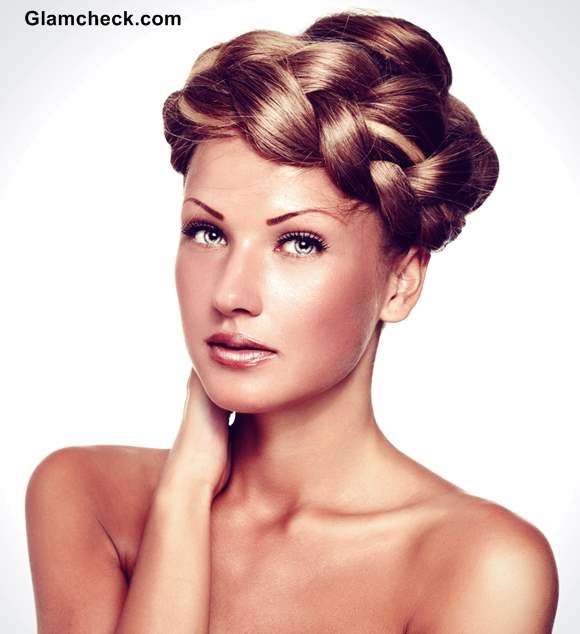 Hairstyle – Chunky Plait
This style has a more formal and vintage feel to it, and can be sported for dressier occasions. Making the chunky high plait a good hairdo to sport on days when you have to drop into a formal function from a more casual day out. So, when you step out in the morning, you can tie the hair into the chunky high plait, and for the night out – it will take exactly 2-3 minutes to get the crown plait hairstyle!
Image: Shutterstock