Think of coconut oil and a host of memories come to mind – fried fish on Sundays, oiling hair for school and, for those who bake their own goodies, cookies. The whole world knows coconut oil can be used for cooking and oiling hair, but there are far more uses that you could ever guess. Whether it's for health, beauty or household problems, this divine-smelling oil is the way to go.  Today, we'll take a look at how it can take care of your beauty needs. So versatile is coconut oil that it can replace at least half of all the commercial beauty products on your dressing table.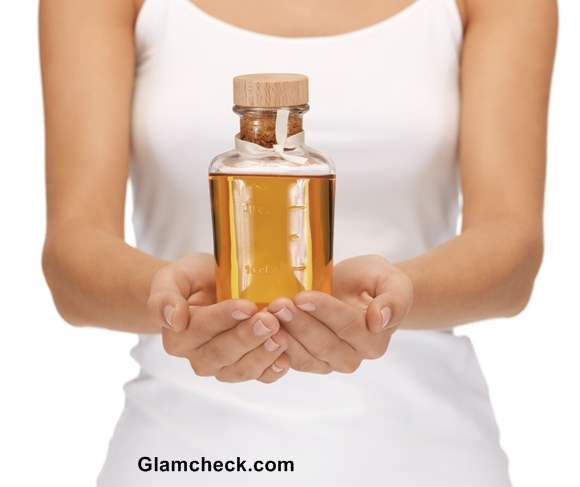 Beauty Benefits of Coconut Oil
Coconut oil as a Face and Body Moisturiser
Coconut oil is an incredible moisturiser. Apply as-is on your whole body or mix with other ingredients like essential oils or body butters if you wish. The oil will take some time to be absorbed into the skin so avoid touching surfaces for a little while and don't be alarmed by how oily your leg or hand looks. That will gradually disappear, replaced by a healthy glow.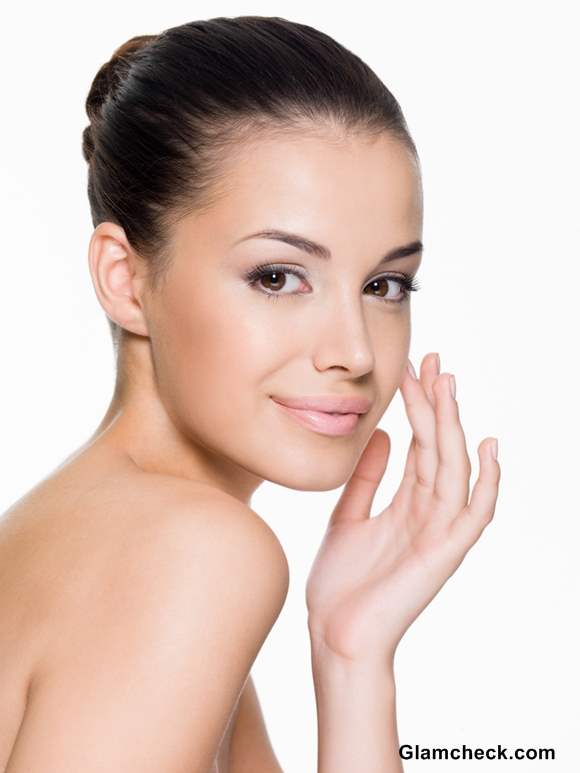 Coconut Oil for Skin and Body
Now, you may be repelled by the idea of applying oil on your face. After all, you may think, oil causes pimples. This is untrue. You are more likely to get pimples from your commercial products than from oil. Coconut oil has antibacterial and anti-fungal properties. It moisturises, heals and has been known to get rid of some pretty nasty cases of eczema and psoriasis, not to mention dreaded acne. Still, you may break out if your skin reacts badly or if you are allergic to coconut oil. But otherwise, putting coconut oil on your face will do only good things for you because it contains fatty acids which you skin absorbs and uses for nutrition.
Apply only a very thin layer. You can leave it on and sleep with it too. But if you are hesitant, then wipe it off with a wash cloth after five or ten minutes. You can increase the time you leave it on from day to day and you'll see for yourself that there is nothing to be scared of. Additionally, in case your skin is the type that is prone to reactions, then you'll be giving it time to adapt with this slow, gentle application.
Coconut Oil Makes your Nails Stronger
Don't forget to rub a tiny bit of coconut oil on your nails too for stronger, glossier nails. However, be sure to wait for at least 15 minutes before you go around touching anything or you'll leave oil stains behind.
Coconut Oil as a Makeup Remover
Believe it or not, coconut oil is a far better makeup remover than any commercial makeup remover you have ever used, and far safer too. Even makeup artists for celebrities will particularly advocate coconut oil for removing glitter eye shadow and those look-fab-while-they're-on-but-really-hard-to-get-off lengthening mascaras. For eye makeup, take one tiny drop, rub between your thumbs and forefinger, then rub in circular motions around your eye and lashes for a minute or two. Then leave the oil on for a few more seconds and wipe away with a cotton pad. Make sure not to peek. There's no harm if coconut oil gets into your eyes (except that it'll get blurry for a bit) but those makeup products can totally damage your cornea. For makeup on the rest of your face, use as you would your normal makeup remover.
Coconut Oil Reduces the Appearance of Fine Lines
It's not a miracle worker or anything, but coconut oil does indeed make your little crow's feet and smile lines appear less obvious with regular use. However, coconut oil has antioxidants so it may help battle your wrinkles if used every day.
Cheap yet Effective Homemade Scrub
Add coconut oil in equal ampunts to salt or sugar or both for an instant face and body scrub that will leave your skin feeling as soft and smooth as the day you were born. Just scrub and wipe or wash off. There is no need for soap after the scrub as coconut oil is an excellent cleanser too.
Coconut Oil as a Deodorant
Dab a little coconut oil on your underarms. You'll smell nicer but mind you, you'll still sweat. Coconut oil is not meant to be an antiperspirant. But that's probably for the best because an antiperspirant work's against your body's natural cleaning system and is not good for you in the first place.
Coconut Oil for Whiter Teeth
This may sound strange and icky to many, but coconut oil has long been used to both clean and whiten teeth. You can mix a little into baking soda and give your teeth a scrub with your toothbrush. Or you can do what is called 'oil pulling'.
Use Coconut Oil for a Massage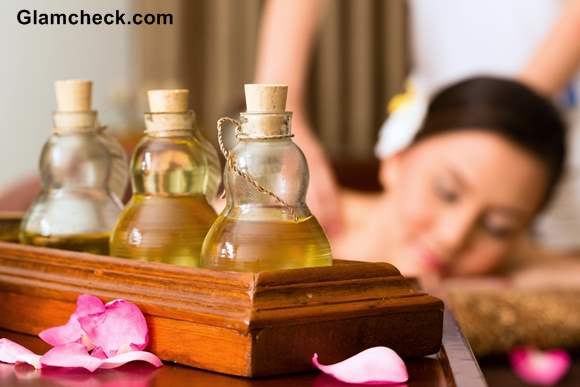 Coconut Oil for Massage
Coconut oil gets absorbed beautifully into the skin but it takes its time. This makes it an excellent massage oil. And we all know how great massages are for making you relax, look good and for rejuvenating your skin.
Shave with Coconut Oil
This is a blessing for those who have sensitive or very dry skin. Apply some coconut oil and just use your razor as usual. No soap or shaving foam needed. And no after-shaving moisturiser needed either because the coconut oil hydrates your skin as you shave and prevents it from getting dry.
Other Beauty Uses 
Apply a very light layer coconut oil on your pout to deal with chapped lips.
You can sweep on a very tiny amount of coconut oil on your cheekbones to act as an instant highlighter.
Tips for Using Coconut Oil for Beauty
Use unrefined, cold-pressed, virgin, organic coconut oil for all your beauty needs. It is not that much more expensive than regular coconut oil and a big jar of it will last you a very long time. You've heard it said 'a little goes a long way'? When it comes to coconut oil, nothing could be truer. Do not go overboard with the stuff as it is so potent that you really need only a little for whatever you are using it for.
You may be allergic to coconuts or coconut oil and not know it. It's not a very common allergy but if you suspect you may have one or know you are sensitive to new substances then by all means undergo an allergy test before you introduce coconut oil to your beauty regime.
Even if you are not allergic, you could have a bad reaction. Some people have reported that they break out on using coconut oil while others have called it a panacea for all their skin problems. There's just no way to tell how it will turn out for you till you actually try it.
However, bear in mind that sometimes there is only a reaction when you first start using it but it will subside when your body gets used to the coconut oil over a period of time.
Remember that all truly natural remedies require persistence and time before you'll see visible results. 
Solaris Images