Actress Freida Pinto wows much and often with her fashion sense. Her appearances at the 66th Cannes Film Festival left many envious and inspired, the effect apparent even now so many months after the fact. Every aspect of her look was carefully thought out so you could take away something from each and every look whether you were on the hunt for the latest in fashion or accessorizing tips. Check out the Slumdog Millionaire star's hair accessory on one evening of the international film festival.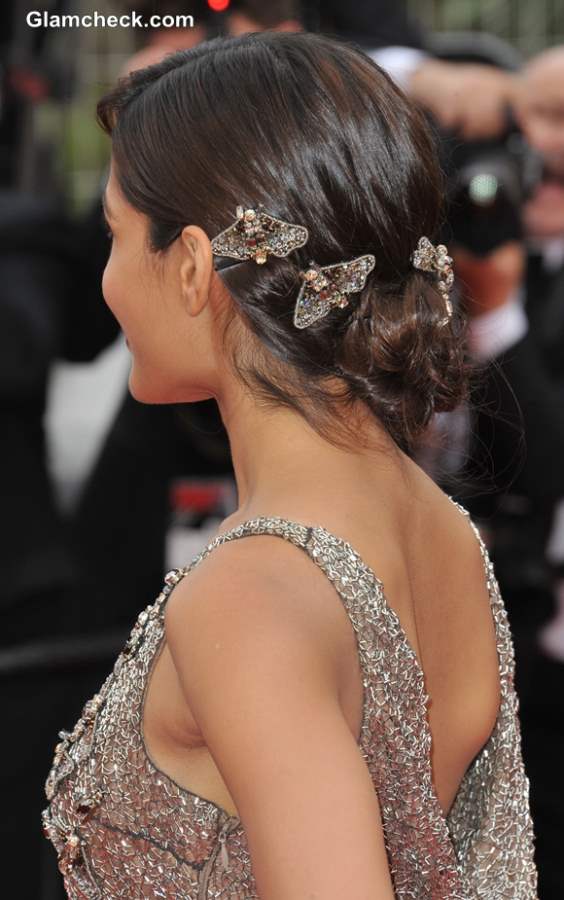 Hair Accessory – Freida Pinto embellished Hair Clips at the 66th Cannes Film Festival
Freida rocked these seriously gorgeous insect-shaped hair clips which dazzled with their embellishments of precious stones, filigree and silver. The clips made her hair look like a meadow. They painted quite an enchanting picture and conjured up visions of fantastical worlds of fairytales.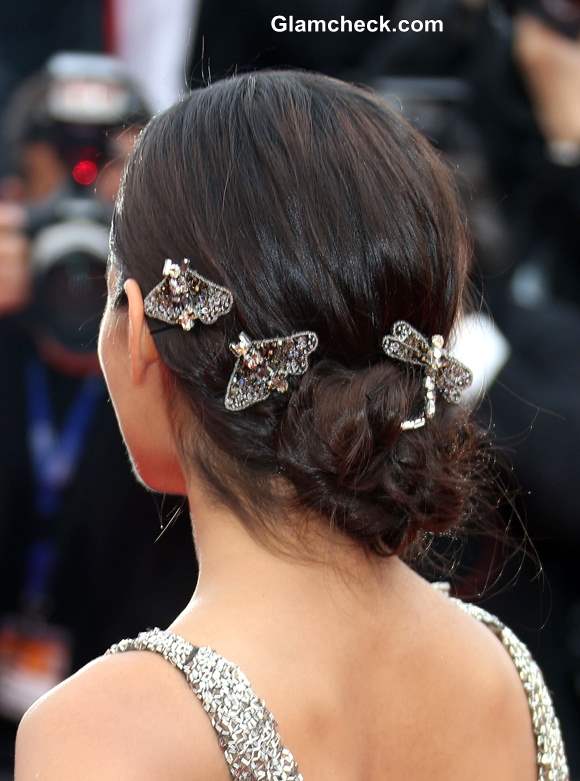 Freida Pinto's embellished Hair Clips
Grab a bunch of these vintage-ish, insect-themed hairclips and you'll have something ready for a wedding, a really fancy party, or your most delectable cocktail dress. These hair accessories will be right for any place or event that you want to look elegant and sophisticated for. But why wait for an occasion to sport them? Feeling a little blue on Monday? Wear these stunning hair clips with your work outfit to lift your mood.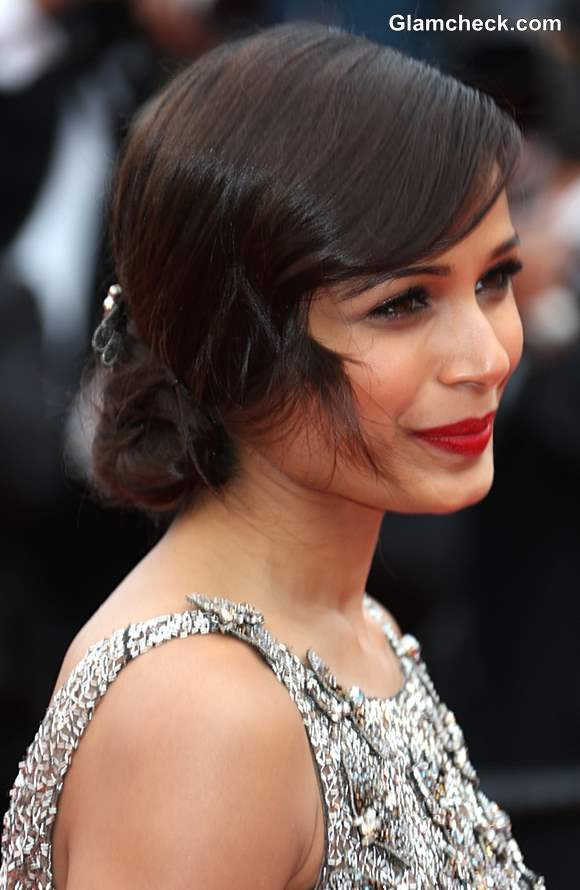 Freida Pinto Hairstyle at the 66th Cannes Film Festival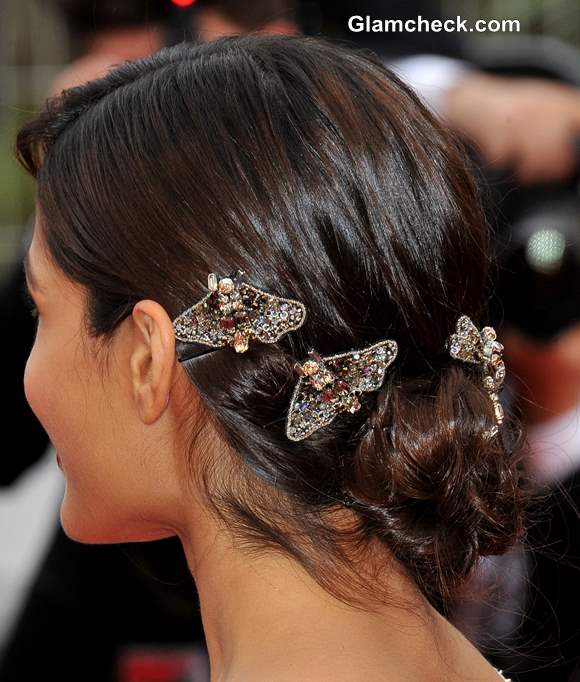 Hair Accessory Freida Pinto embellished Hair Clips
Instead of opting for a very clean hairdo with a stern silhouette when you're wearing them, you'll find that the dragonfly/moth/butterfly hair clips look far better and much more romantic if you have a wavy, wispy do with a few tendrils of hair left loose or flicked out. That delicate touch of the bejewelled hairpin against the comparative wildness of your hair will be magical. 
Image: Shutterstock