J.Mendel steps into the 1970's exuberance with his Spring summer 2012 collection presentation during New York Fashion Week held on September 14th, 2011. He added fluidity and movement along with flamboyance and uber-chic style in his collection. For their versatile personality and ancient-goddess glam we chose the bandage heels as our "style pick of the day".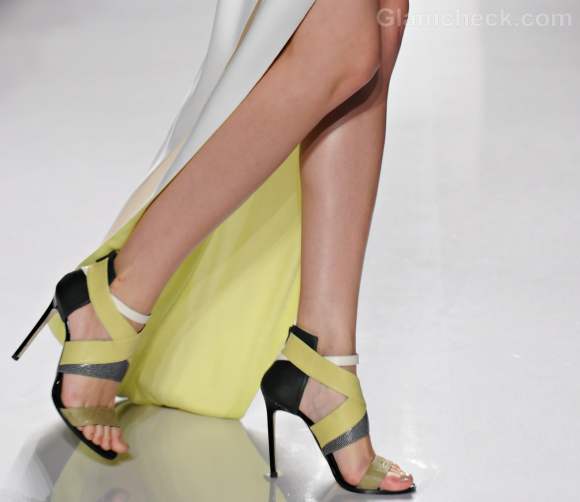 J. Mendel's obsession with Baroque modern style of Dorothy Draper was revamped into classy, clean silhouettes with a play of color-blocking and stripes. The bandage heels in monotone, duo-tone and multi-tone pastels reflected old Hollywood style.
Colors seen in these heels were either black and white or navy, iris, cypress, chalk, rose, citrine or these in different permutations and combinations. The bohemian chic look of these ankle-support beauties was complimented by the look of stripes, geometric cuts and patterns on the garments. Color blocking is utilized in these shoes in a big way and it's a trend which is here to stay. The feminine look is portrayed through use of bold color which gives it a modern feel, and makes it a topper of choice.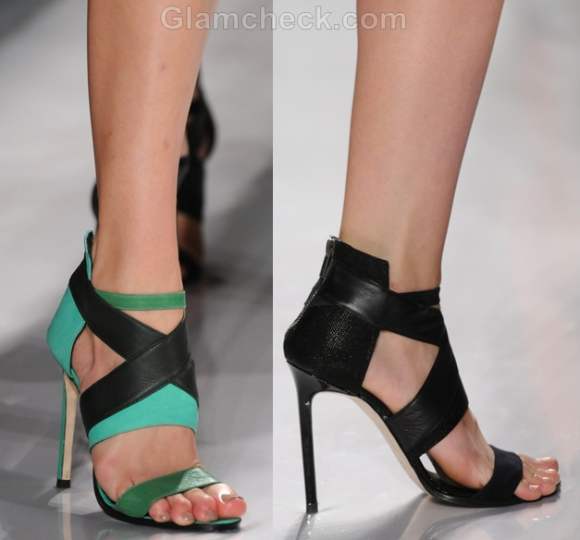 We love these heels for its edgy and strappy look, with solid hues and contrasting color combos. They are comfortable and make the feet feel the "wow" factor with their distinguished look. These heels for its size, shape and sex appeal definitely warranted a second stare.
Get them right away!
The criss cross partially wrapped ankle heels are a perfect buy for spring as they are comfortable and have spaces to let the feet breathe.
These high heels with a difference add a big glam quotient to any plain spring outfit and can be worn for both casual and formal outings.
The bandage look gives the feet more shape and hides parts of the feet, yet reveals a lot about a person's fetish for shoes.
Image: Shutterstock