Photographers Stefan Indlekofer and Claudia Knoepfel capture beautiful Constance Jablonski as she poses elegantly in Vogue Paris June / July 2010 issue. Constance Jablonski looks smart in the well-tailored designer formal wear ensembles and the chunky gold pieces.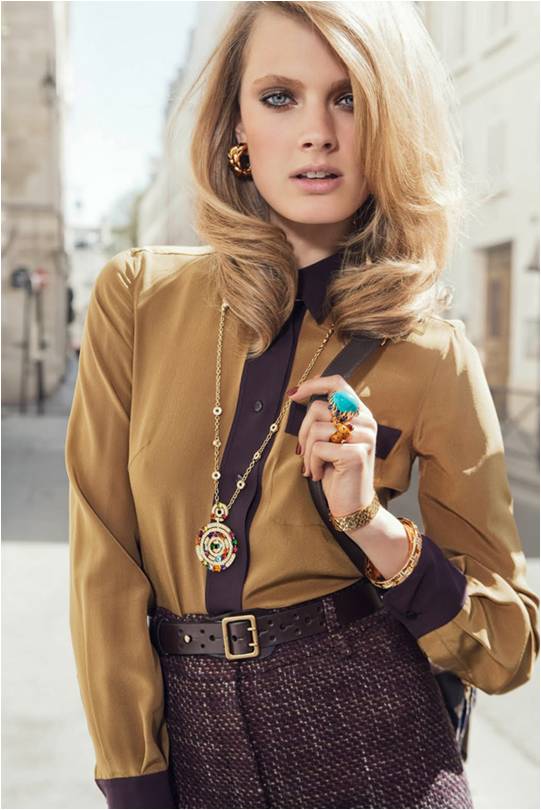 Claudia Knoepfel sports in a fitted tweed skirt paired with a full-sleeve brown shirt accessorized with a sophisticate leather belt and jewelry pieces.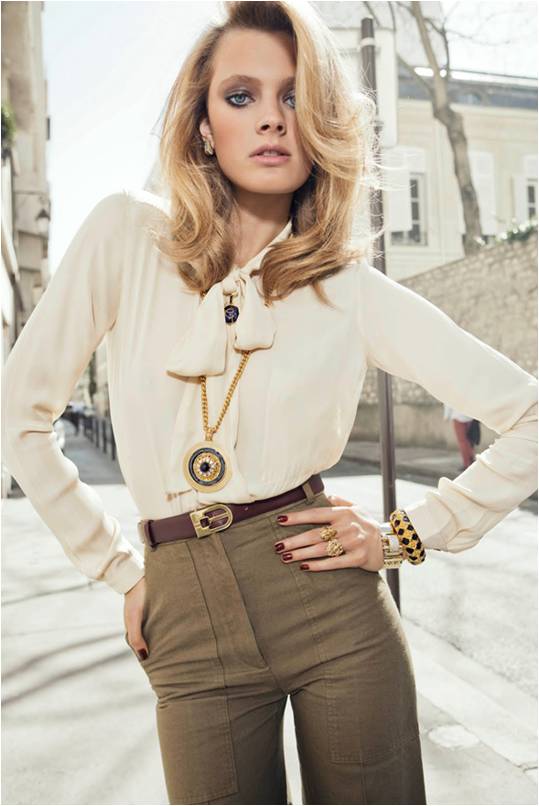 Claudia Knoepfel posing in high-waist trousers and full-sleeve shirt with a bow detailing. Not to miss out the beautiful Opera necklace, the rings and the leather belt.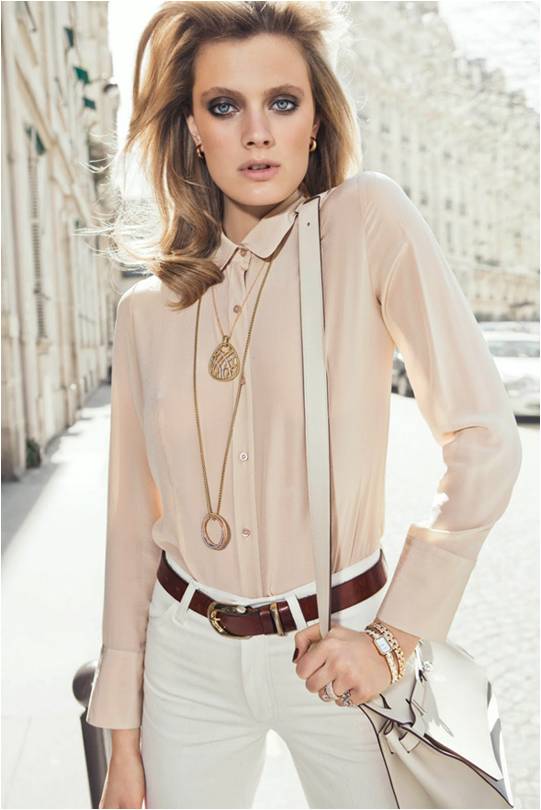 Claudia Knoepfel looks smart sporting the elegant and stylish sling bag that completes the look.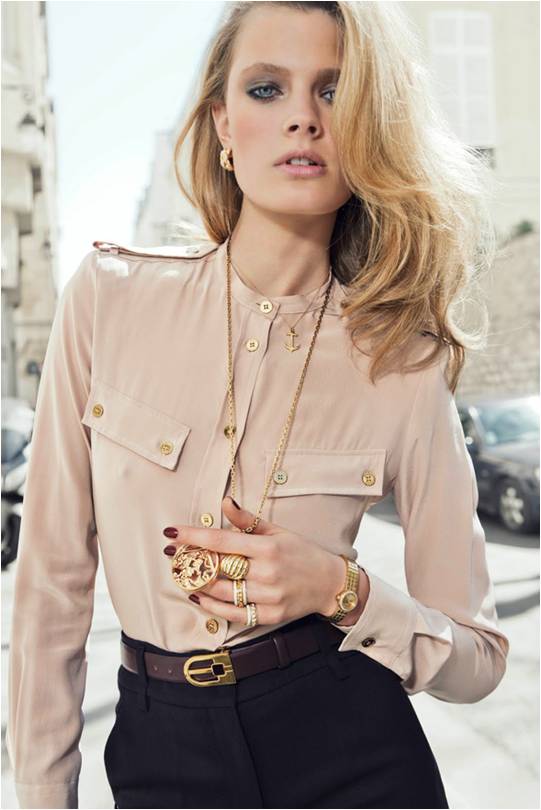 Love the shirt with pocket flaps on both the chest. The gold button detailing looks amazing.