Kelly Osbourne has always been in love with them, Vanessa Hudgens rocks them,  Selena Gomez hearts them, we've seen them on Lady Gaga, Zooey Deschanel, Katy Perry, Madonna, Taylor Swift, Paris Hilton… whew! What is it that we are talking about? Think retro, think love, fun, flirty and quirky. Yes! You guessed it right – 'heart shaped retro sunglasses'.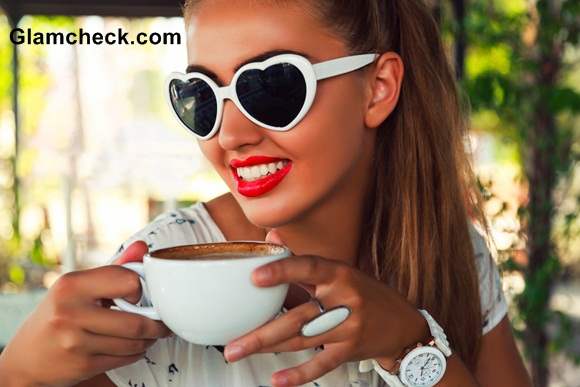 Retro Heart Shaped Sunglasses – Feel the Retro Glamour
A huge rage in the past and a cannot-miss-it-trend for the fashionista, retro sunglasses are easily spotted by their big shapes and thick rimmed, monochrome coloured frames.  Even without going retro with your clothes and hair, you can spot the retro glamour by flaunting a pair of the popular retro heart sunnies. From high end brands like Kurt Geiger Sunglasses to ASOS or the thrift shops at the beach, the heart shaped retro sunglasses are a hot trend this season with a wide variety of colors and prints to choose from.  You could go subtle with a dusky pink frame, go bold with a bright red frame or go flirty with floral frames or even classy with pearl studded frames; the choices are endless!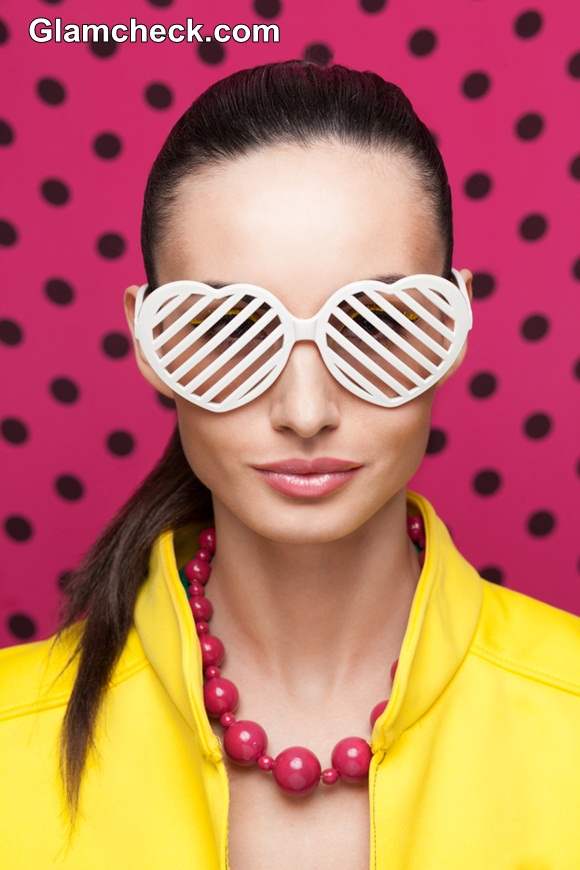 Retro Heart Shaped Frames
A lot of people look for frames that suit and compliment their face types; there's the angular frames for round face, small frames for diamond face, cat eye frames for heart face, soft round frames for square face, oversized frames for oblong face and 'the lucky you, anything will suit you' being reserved for the oval face. But there is no reason absolutely good enough to stop you from rocking that trendy frame you love so much. Here are some tips to flaunt this look – Even thought retro shades usually are oversized, they come in a variety of sizes; so just select a size that would compliment your face. Also, because the choice of colors for the frame is many, you could easily get a pair that would compliment your skin tone. Psst! Go for a shade that goes with the tone of your hair color. Or even better! Make a bold fashion statement by matching the color of your love sunglasses to your wardrobe. If you're sporting this quirky trend, it's a good idea to leave your other heavy and bling-y accessories behind since the heart shaped sunglasses are already quite bold and jazzy.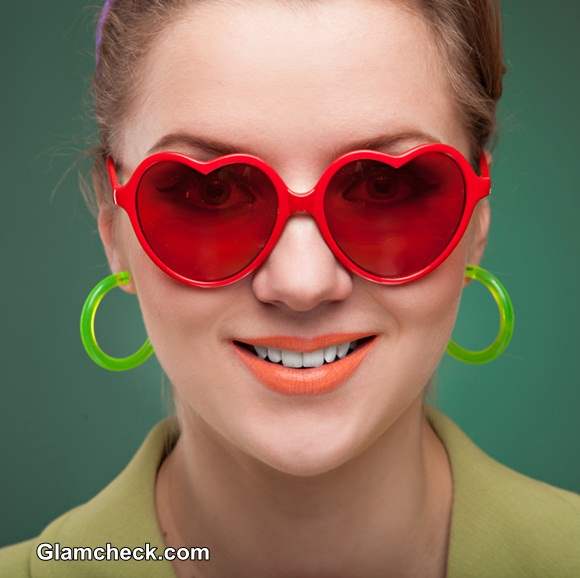 Retro Heart Shaped Sunglasses Red
Whether you pair it with flirty dresses, a casual tee or a sexy bikini, a pair of heart-shaped sunglasses adds a fun twist to your style. Go for heavily lined eyes with a pop of bright red lipstick for that perfect retro touch and you're ready to spread some love!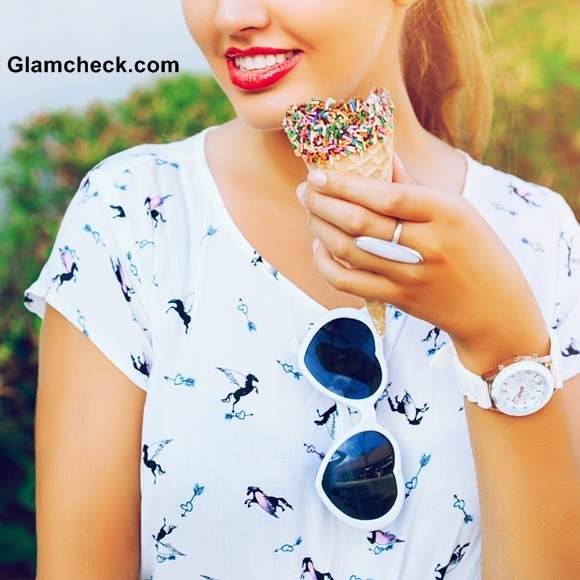 Heart Shaped Sunglasses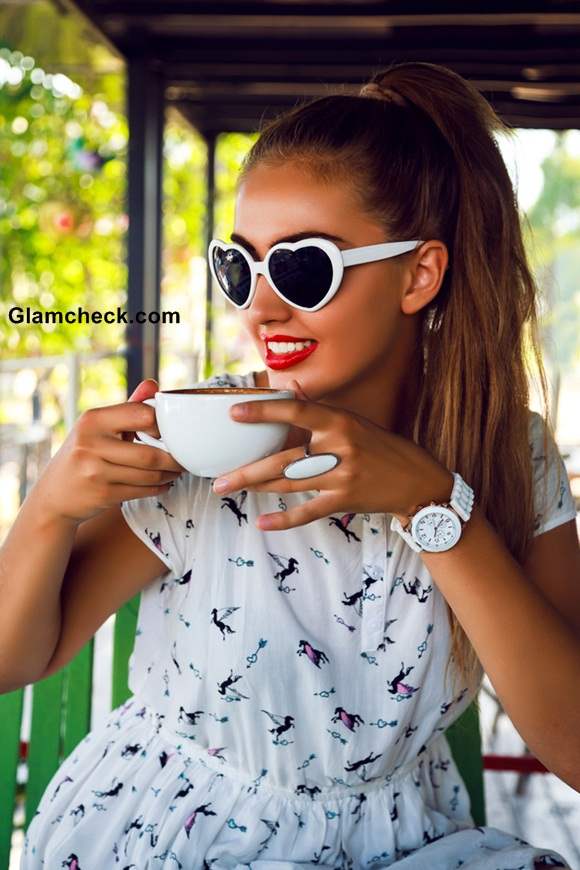 Retro Sunglasses Heart Shaped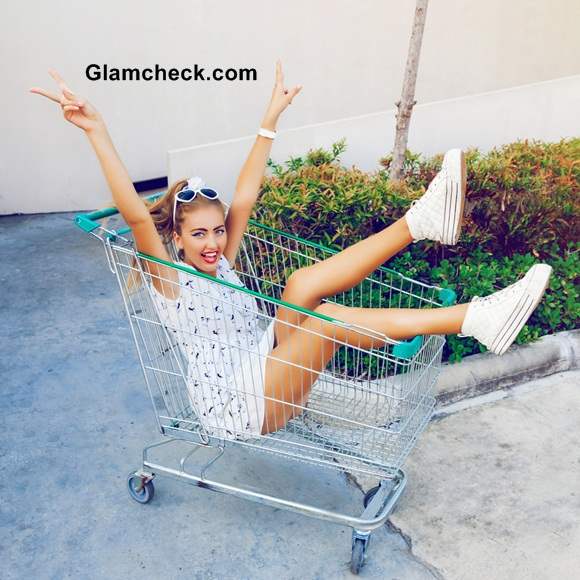 Retro Sunglasses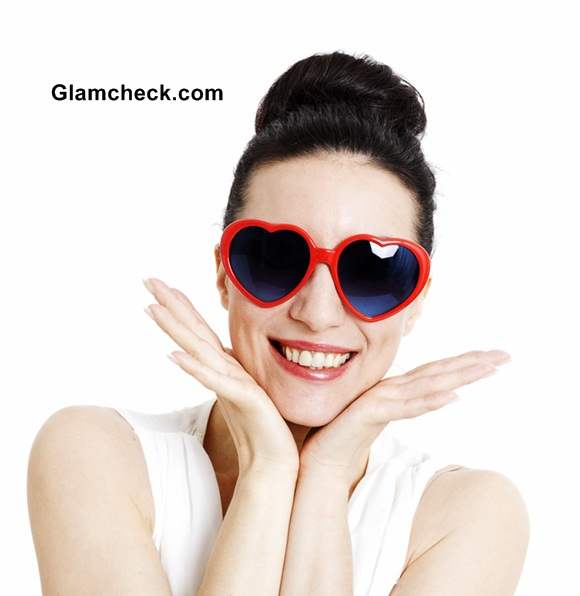 Heart Shaped Retro Sunglasses
Image: Shutterstock