Actress Julie Moran made quite the impression as she attended the Los Angeles premiere of "Star Trek Into Darkness" at the Dolby Theater.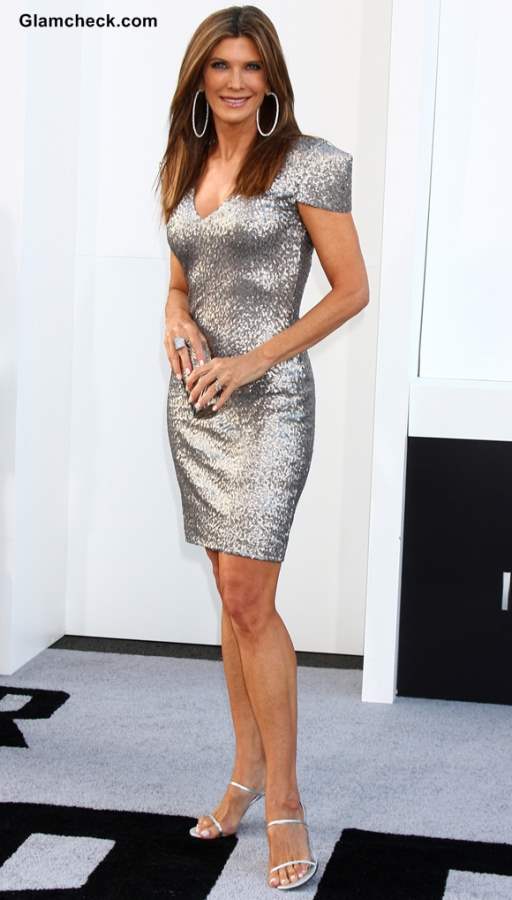 Julie Moran 2013
She was clad in silver from top to toe. Her short-sleeve metallic silver sequinned dress took center stage, accessorized gloriously with a silver clutch, delicate strappy silver sandals, a statement diamond ring and another simpler one, and huge silver hoop earrings
Her straight hair parted down the middle and left loose framed a smooth face done up only with a glossy lippie and defining mascara.
Although it is indeed her dress that catches your eye at first glance, it is her hoop earrings that become more apparent the more you look at her. They look so chic and downright delightful, injecting youthfulness and fun to the otherwise full-on glamorous ensemble.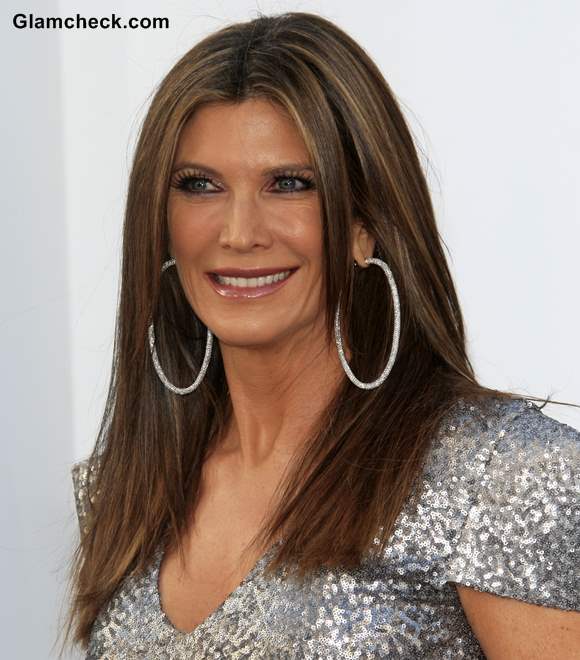 Hoop Earrings for square face shape Julie Moran 2013
But before you go out and fetch yourself a pair, and we know you want to, pause for a second and take a look at yourself in the mirror. Hoops like Julie's look best on people with oval and square face shapes as the accessories balance out the contrasting shape of the face. No that they would not look good on people with round faces, but the earrings would tend to make the area above your neck look like a mass of round things – one round earring, round face, another round earring – you get the picture.
So if you have an oval or square face, you can safely pull these off. As for those of us with round faces, a trial beforehand (with an honest, fashion-savvy friend for help) would not be amiss. 
Image: Shutterstock