Retro Rockabilly fashion has always been a cult favourite but this past few years, this trend is inching towards the timeless and classic tag. We'll show you how to channel the famous pin-up look using the humble, yes you guessed it, bandana!
In love with the retro pin-up style but don't want to go for a wardrobe overhaul? Not a worry. The bandana is here. Having a bad hair day? No problem. The bandana will fix it! The Pin up bandana goes with almost every style, be it casual jeans, a pretty dress, sporty chic look or even fun beachwear. But how exactly do you tie this bandana?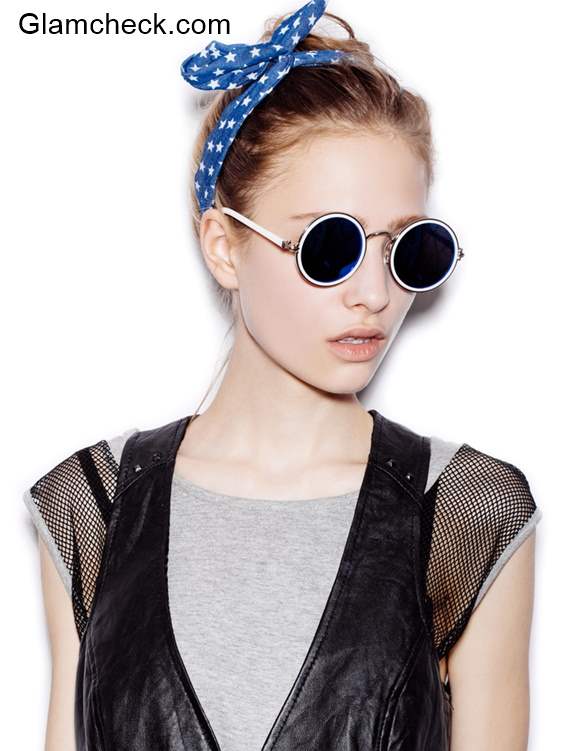 Bandana – Retro Rockabilly Hair Accessory
Tip#1: Folding the bandana
It's simple. Just fold the bandana in half, at angle to make a triangle. Then start folding from the bottom end of the triangle and create about 1-2 inch strip. Now all you have to do is use the two ends and tie a knot on top of your head. Secure with bobby bins. And that's it!
Tip#2: The hairstyle
There is one main rule that must be kept in mind while accessorizing the pin-up bandana and that is: the front top section of the hair should have a pretty, puffy wave. So, after tying the bandana, tease a section of the front hair and create a lovely wav
Use a volumizing spray and set with a hairspray.
Or if you don't want the wavy style, make sure the bandana is moved slightly behind so that a good portion of the front hair section is emphasized.
Now you can just wear your hair down, make a bun or just go for a ponytail, it's all up to you!
Get the best of this pin-up rockabilly look by adding a pair of fun, attention-grabbing pair of retro sunglasses.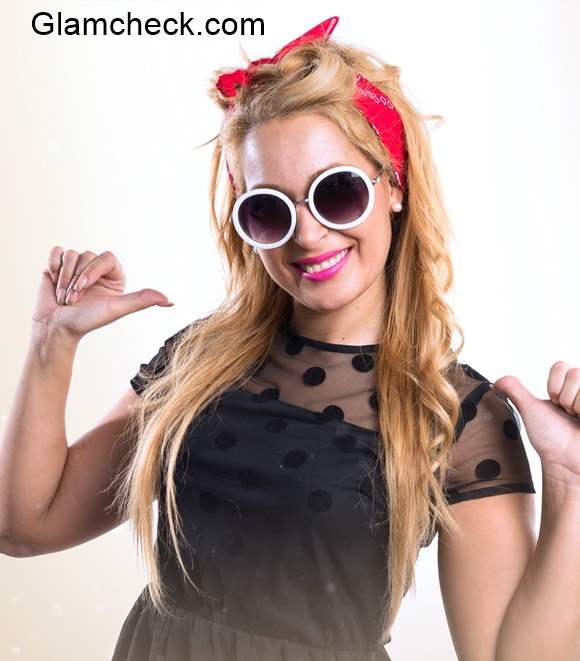 Retro Rockabilly Hair Accessory Bandana
Image: Shutterstock