Photographer Tina Chang captures fashion model Gloria Loitz posing for The National Magazine. Gloria looks beautiful in side braids as she wanders around the fields in simple and stylish ensembles styled by Malorie Urbanovitch.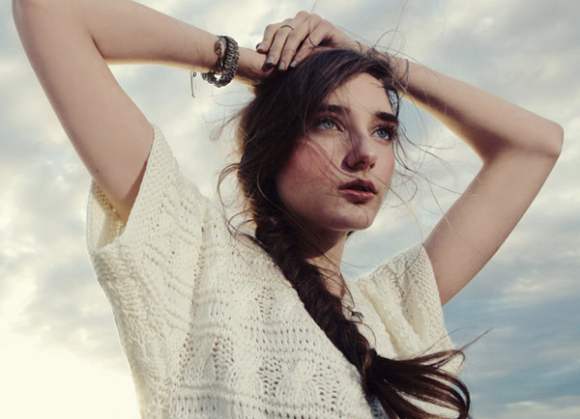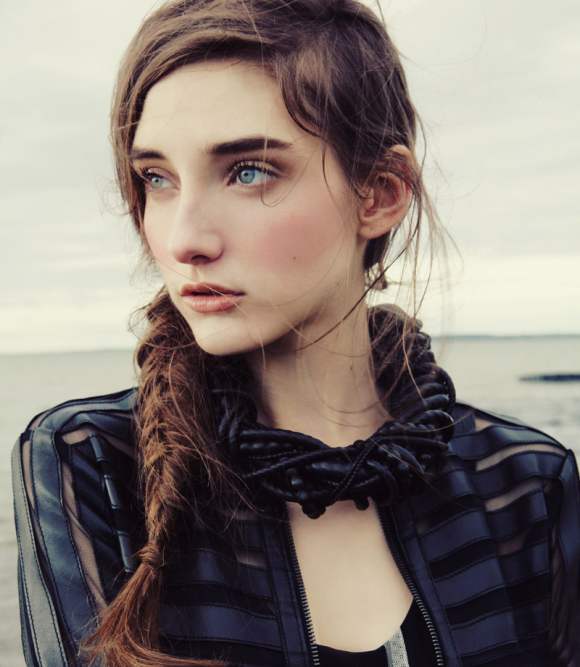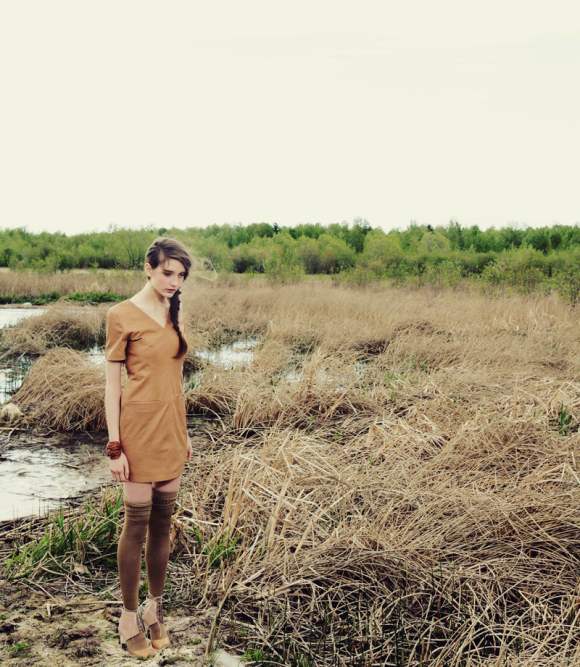 Decked in monochromatic hues. Gloria wears a brown sheath paired with above-the-knee brown leg warmers.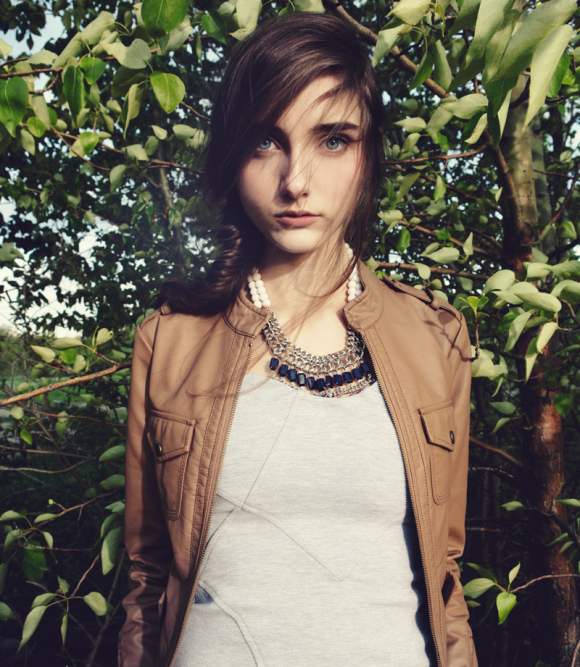 Gloria wearing a gray tank top and brown leather jacket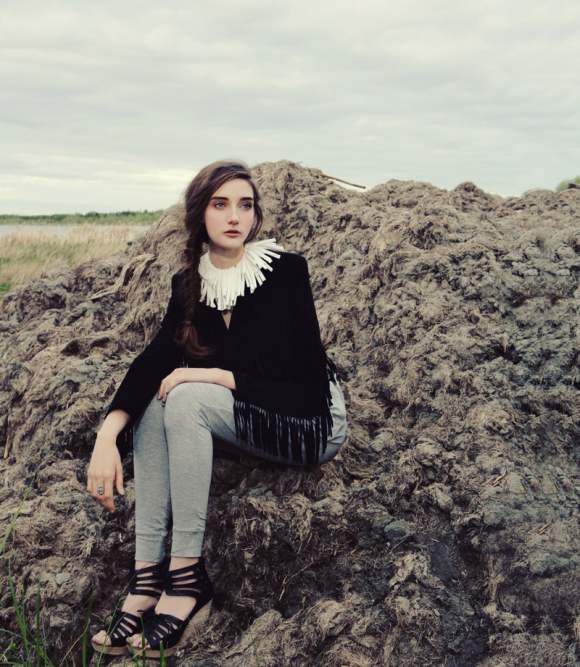 Gray and black make a good combination. We love the black strappy wedges.