You can't afford to be humdrum at the American Music Awards, especially if you host a fashion-centric show on TV and have to compete with crazy antics from your contemporaries. That's something Kelly Osbourne knows well enough, and she was taking no chances of being dismissed as she arrived for the event at the Nokia Theater in Los Angeles, California on November 24, 2013.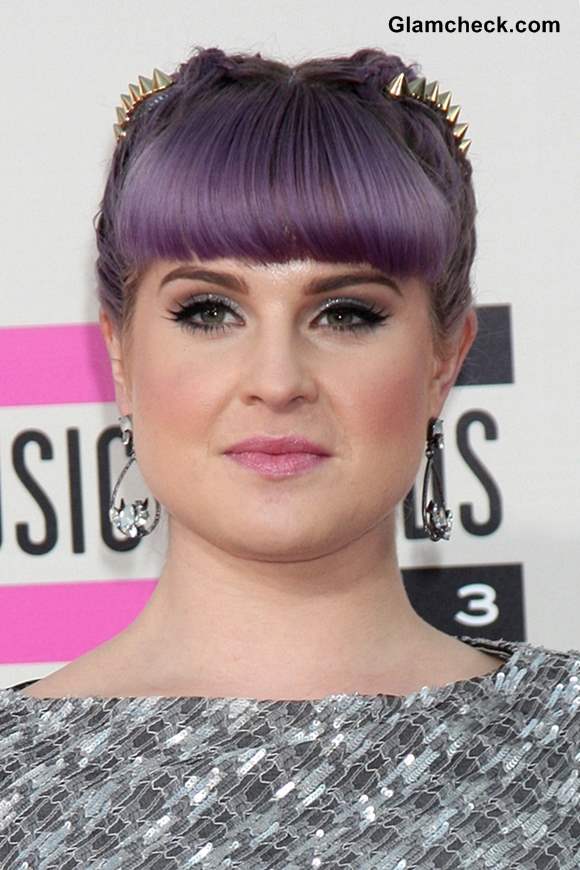 Kelly Osbourne Hair at 2013 AMAs
We're not talking about her outfit or shoes or makeup. Rather, we're more interested in the part of her that has been making as much news as her for months now – her hair. More specifically, her hair color.
Those shades of lilac and purple still haven't gotten old. There's a vastly ethereal vibe to them that survives through every type of outfit. And that's really saying something considering how much her ensembles vary.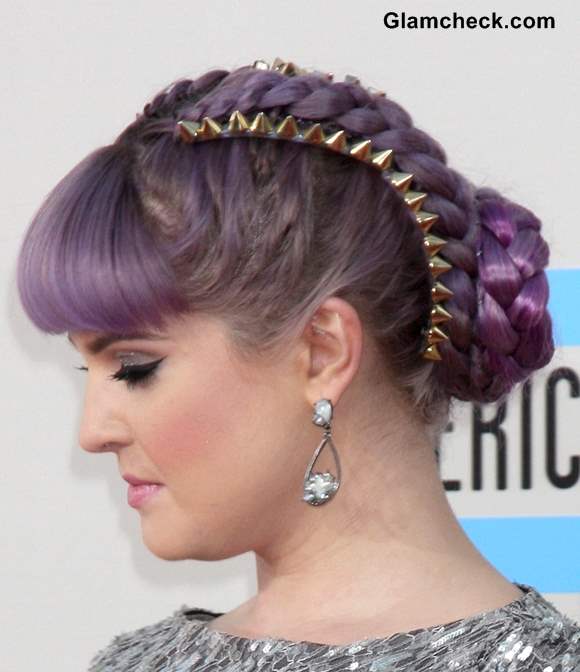 Kelly Osbourne Lilac braided hair at 2013 AMAs
She chose a gorgeous braided hairstyle for this event. The hair from the sides of her crown were crafted into a braid that started at the center of her crown, and then proceeded to make its way into a braided bun sitting pertly just above the nape of her neck. Her blunt bangs completed the do.
So there you have it – an amazing color and a sexy hairdo to boot. But wait, she wasn't done quite yet. A studded gold hair accessory corralled her braid on both sides, adding an unmistakable touch of rocker chic to her look.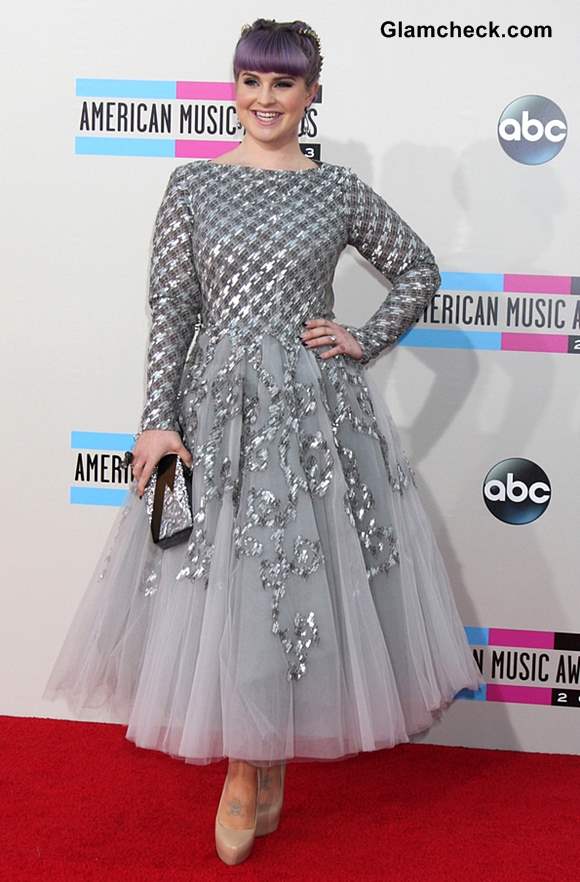 Kelly Osbourne at 2013 AMAs
Image: Shutterstock