Bra Accessories are simple yet highly functional small things that offer great solutions to all your bra-related problems and makes bra wearing easy and comfortable.
Types of Bra accessories:
Bra extenders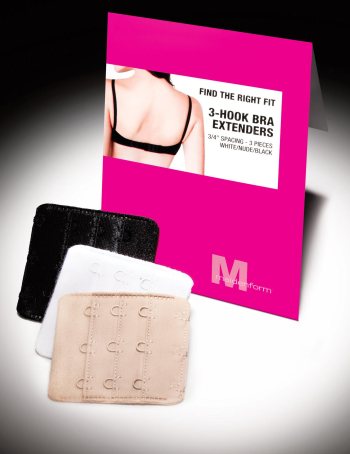 Bra extender comes to rescue when the band gets loose but the cups are shapely and of proper fit.  They also offer easy solution to a bra band that fits too tight by offering the length, mostly up to 3 inches, the bra band falls short of, to fit you well. The bra extender has an easy-to-use design that can be simply attached or hooked at the end of the bra band. No sewing is required.  They are an easy and inexpensive alternative to purchasing a new bra. The bra extenders are bra accessories that help bras last longer.
Bra strap cushions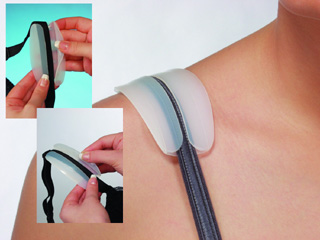 Bra strap cushions offer easy comfort and solution to painful dents and skin- digging shoulder straps. They also offer solution to the straps that keep falling off the shoulders. These cushioned straps may be understood as padded straps that convert narrow bra straps into comfortable ones. They are of great help to those who are big busted. They are no-sew, easy- to- use types. You may just need to wrap them around your bra strap and fix it with the help of some featured closures, like velcro. They are soft, slim and undetectable cushion that prevents all sorts of rubbing and chaffing. These accessories are made of foam rubbers that are laminated with nylon tricots, latex or silicons. They are available in many colors, white, beiges and blacks being common.
Adhesive bras
Adhesive bras are also treated as bra accessories. They are more of an alternative to a bra, though being a bra. These bras may make wearing backless, strapless and low cut dresses easier by eliminating all visible signs of a bra, under the dresses. They provide support, control and great cleavage.
Bra strap holders
Bra Strap Holders provide easy solution to bra straps that keep falling off the shoulders. The design features ends that can be wrapped and hooked around the back of the bra strap to provide support and prevent slipping. They can be used with regular bras as well.
Bra inserts
These are available as both, push-up bra inserts and full cup breast enhancers. Push-up bra inserts may be understood as semi-circular pads that are easy slip-in kinds. They can be easily slipped into the front bottom part of a push-up cup and they also provide a wonderful lift and greater decolletage.
Full-cup enhancers are pads that cover and fit over the entire breast to enhance breasts. They may help you look one or two cup size fuller. They may be best suited to women with smaller bust sizes.
Breast shape enhancers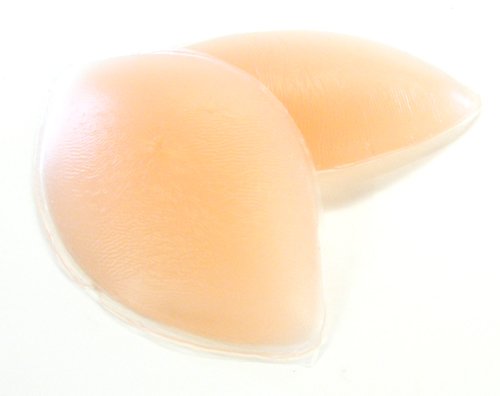 Breast shape enhancers can be used under half cup/demi cup/full cup bras to offer full coverage/to fill the space within the bra cup. Breast Enhancers help fill the empty areas in the bra. You can place them behind your breasts for an increased projection. They also help create greater cleavage to women with smaller bust size. They are small triangular or circular mesh item with a concave back and tapered edges to give smooth look under the garments. This also allows natural breast tissues to show above the bra.
Nipple Covers or Clothing tapes
Nipple covers are adhesive tapes that help in concealing the upright nipples visible through the outfit. They are circular or triangular in shape with a concave back and tapered edges to provide smooth look under the garments. Silicone, textile, foam and throw aways are a few varieties.