A brim hat is an absolute summer essential. This type of a hat is basically a sun hat with a wide flap or brim, and hence it is known as a brim hat. It gives a good coverage to the head and the face. Not only does it helps in protecting the wearer from getting exposed to the direct rays of the sun but also lends a very stylish identity to the person sporting such a hat. So, whether you are lazily swinging on the hammock in your backyard or going for a holiday to a tropical beach destination or a jungle – the brim hat should be your best friend. It will help in keeping you cool, aid you against getting an unwanted tan or sunburn and keep evil UV rays at bay.
The brim hat can be worn in multiple ways with various kinds of attires and for a wide range of occasions, right from formal to informal ones. All you have to do is style it accordingly. Let us take a look at how to style brim hats for the summer and what type of brim hats look stylish.
Neon Brim Hats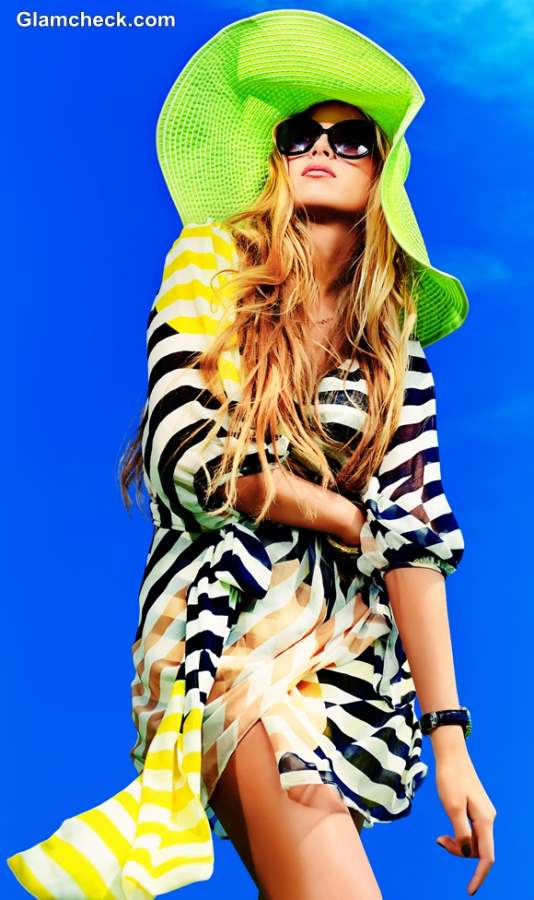 Summer Essentials – Styling Brim Hats
Neon brim hats are an absolutely cool choice for the sizzling summer months. A color like neon lime green has a very soothing effect, not only on the wearer but also on the person who views someone sporting such a brim hat.  So, if you want to feel cool like cucumber, green neon brim hats are the thing for you.
Neon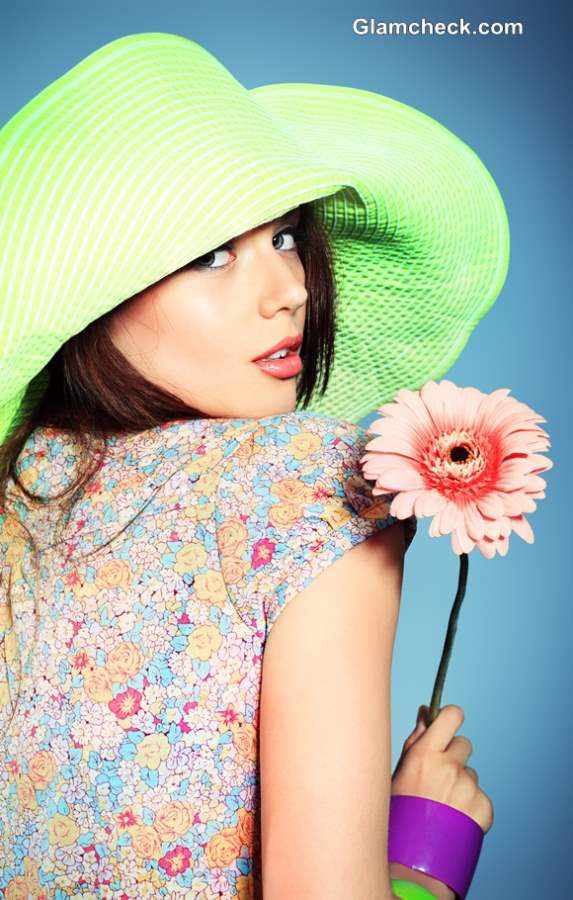 Neon Brim Hats for summers
You can give a totally funky feel by pairing your neon brim hat with geometric prints such as stripes and colourful kaftans. A neon brim hat also looks good with pastels and floral prints. Add some eye catching accessories on your wrists and around your neck – and you will be ready to rule hot days by looking like a tropical delight.
Pink Brim Hats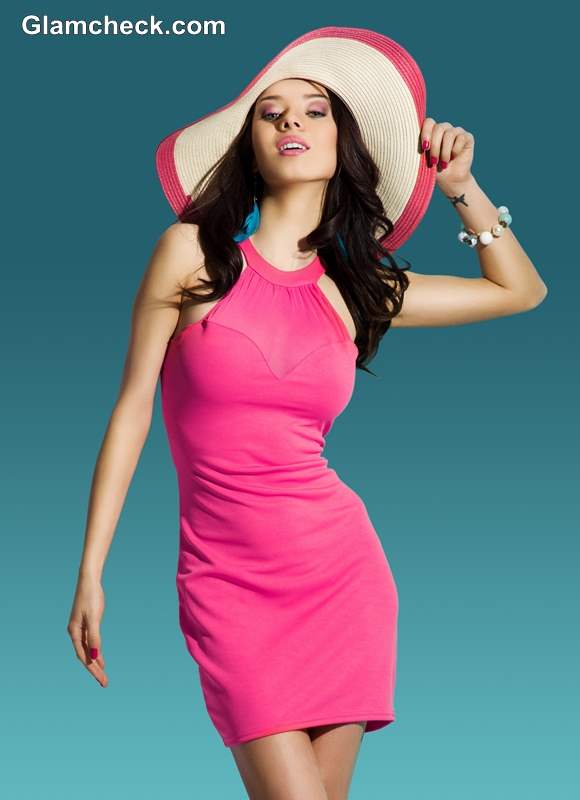 Pink Brim Hats for summers
A pink brim hat can look classy, girly and cute at the same time. If you like the color pink but are not too comfortable with an absolute pink brim hat then you can pick up a beige or a straw brim hat with a touch of pink around the outer corner of the brim, as seen on the model here. This type of a brim hat covers the best of both worlds – it is timeless yet cute and trendy. It looks great with sheath dresses and body hugging attires. One can also wear such hats to polo or horse racing events, and other occasions that are slightly formal – without you being too minimalist.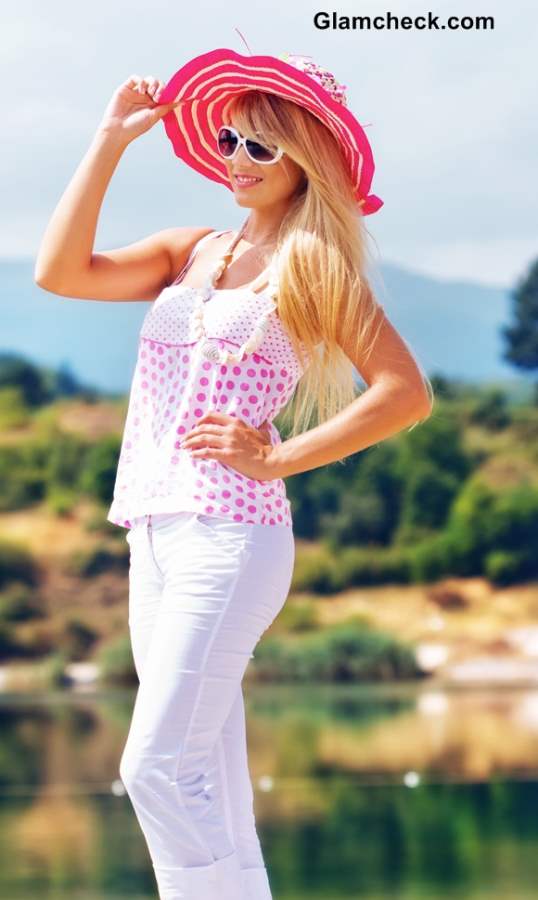 Pink Brim Hats for Summers
If you are a girly girl at heart and like candy floss styles then opt for a pink and white brim hat. It can look super cute. You can pair it with an all white attire or an ensemble with pink prints. White bangles or a white sunglass looks uber cool with this type of a brim hat. Linen and cotton clothes compliment the look further.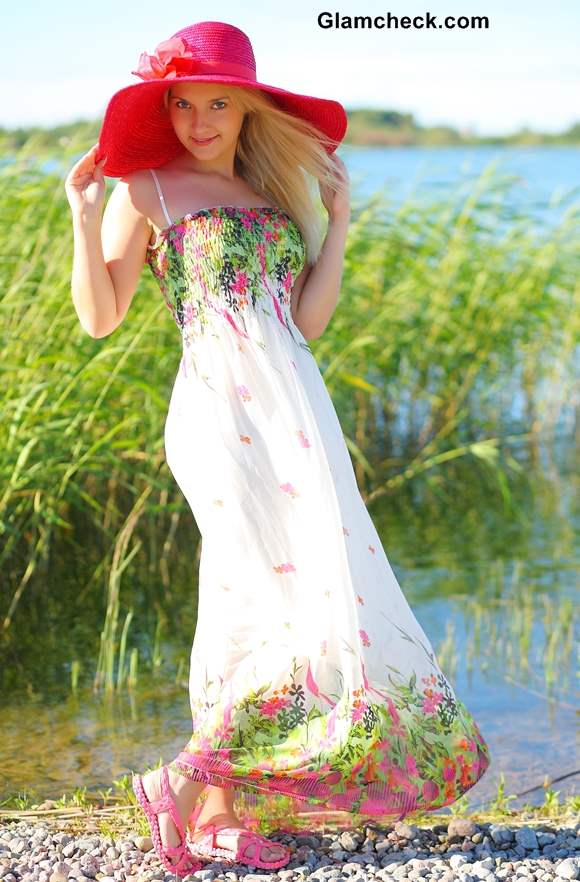 Summer essentials brim hats for women
If you like a jazzy look then pick up a pink brim hat with trimmings – such as floral or ruffle decorations around the inner side of the brim. These go very well with halter, tube and maxi dresses. You can keep the accessories, such as bangles or necklaces, to a minimum owing to the accessorization of the brim hat in itself.
Black Brim Hat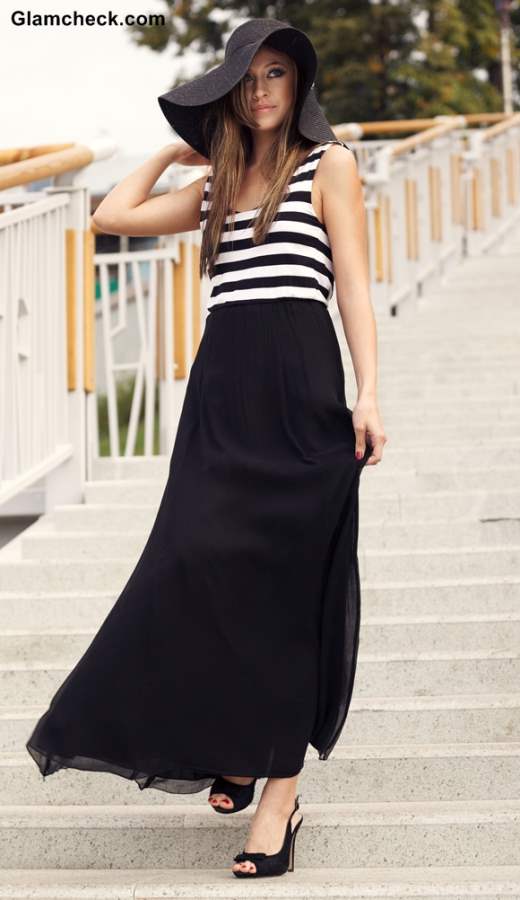 Black Brim Hats for women
A black hat with a flapping brim adds a very elegant touch to the overall look of the wearer. So, if you have a formal event or want a sophisticated look then a black brim hat is a very good choice. It can be paired with a smart sundress in a solid color apart from the ensemble seen in this picture. To get more inputs about this particular stylization you can head to rock the look: eclectic elegance in black and white
Funky Straw Brim Hat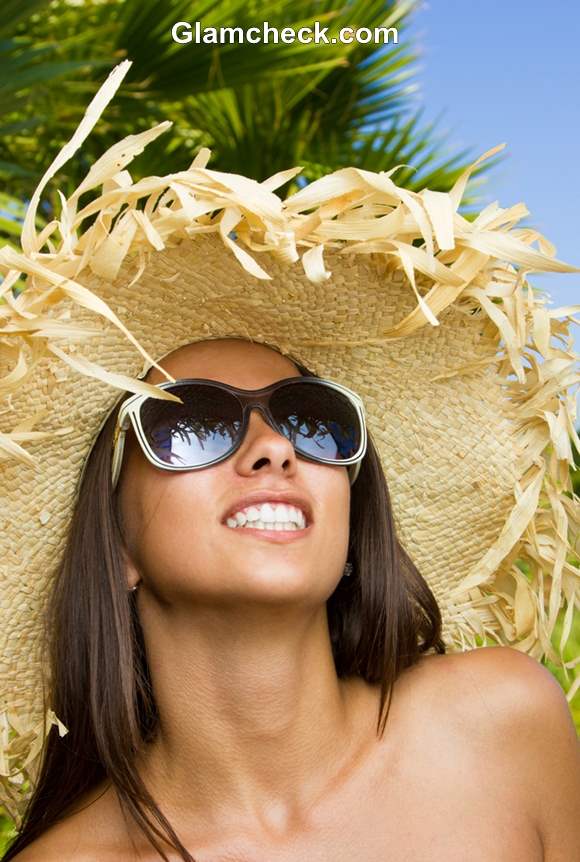 Straw Brim Hats for Summers
For those of you who want to turn heads with brim hats – opt for a funky brim hat as seen in the photo here. You can choose a brim hat that is tasselled, ruffled, feathered or layered around the edges. Since this type of a brim hat is an attention catcher in itself, keep your clothes simple – such as a tube top and shorts or a tube dress. The accessories can be minimal too.
Straw Crochet Brim Hat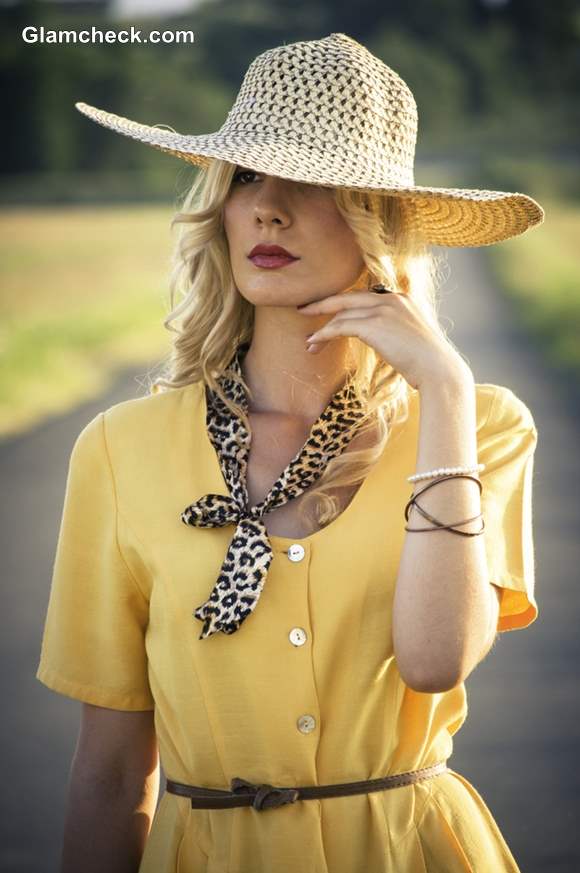 Straw Crochet Brim Hat
If you have a timeless ladylike look in mind then nothing can suit it more than the straw crochet brim hat. It spells c-l-a-s-s-y and is a good choice that goes totally with a high tea event as well as a jungle safari.  You will definitely look smart with the straw crochet brim hat.
Stylizing the Brim Hat: DIY
Apart from these styles, you can also customize a brim hat according to your choice and sport a completely unique look. Let us see a few DIY ideas that can be done in a jiffy, all you need for it is a basic brim hat in a color/fabric of your choice and one of the following.
Do it yourself with scarves – A scarf is something that most of us have. You can take your scarf and tie it around the inner edge of the brim hat to give it a completely different look. In fact, you can use different scarves for different occasions to make it look as if you have a wide collection of sun hats. You can opt from an animal print or a floral print, depending on the rest of your attire. Or you can choose a neon printed scarf or one with funky motifs – the choice is endless!
Do it yourself with ribbons – Ribbons in various colors are easily available at any store. Get yourself a bunch of ribbons and use one that matches closely with your ensemble for the day. Tie it around the brim hat and make a bow at the corner – this is a perfect makeover for your hat.
Do it yourself with floral accessories – Floral accessories go a long way in sprucing up a plain brim hat. So buy some fake flowers/floral accessories and hold them in place on your brim hat by tying a ribbon around them. You can also glue the accessories on the corner of your brim hat.
Do it yourself with chains, necklaces and beads – Take one of your neck accessories and put it around the inner edge of the brim hat, maybe you will need to roll around a long necklace twice – but you get the picture. So take out those long pearl necklaces for a classy touch or the turquoise beads for a boho feel and have fun creating your unique looks by styling brim hats. Golden chains on the brim hat will give you a glamorous look. The options are many; all you have to do is experiment!
With stylish brim hats in tow, you will be quite the fashionista this summer.
Image: Shutterstock