As a woman who plays many different roles with great ease and élan, Paris sure loves to experiment with her hair do as well.
At the recent 18th Race to Erase MS Event at Century Plaza Hotel on April 29, Paris sported a classy top bun to go with her Tony Ward gown. The hairdo that she chose for the event was perfect as it gave her appearance a regal feel.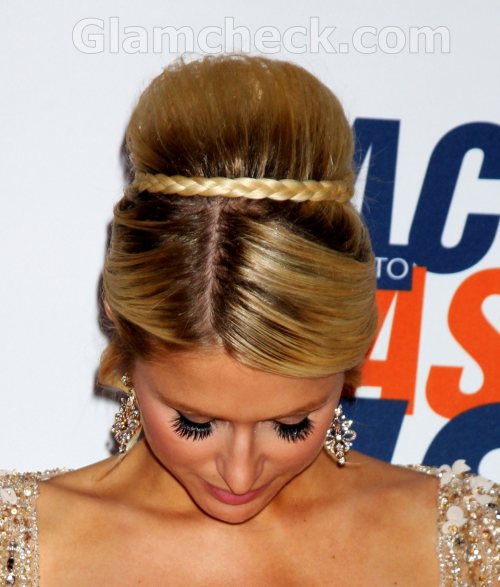 Paris Hilton Hairstyle : French twist updo
Her blonde hair with brownish tint were parted at the side and held in a top bun. Wrapped around the bun was a neat thin braid, holding it in place, and almost resembling a tiara.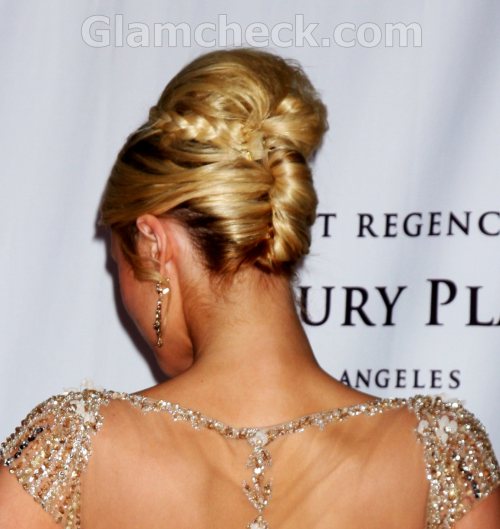 French twist updo : Paris Hilton Hairstyle
At the back, the hair was cleverly rolled into a small French bun of sorts, which gave a good base for the top bun to sit on. Sounds complicated right, well here's a look at the style .
Great for wearing to a formal event, do try out this hairstyle, the next time you step out and send in your pictures/ comments.
Image: Shutterstock