Step away from the high topknots and tight chignons, it's time, ladies, to go easy and relaxed but with a touch of sophistication. Spotted on the runway for Carmen March Valvo's collection for the Mercedes-Benz Fashion Week Spring 2015 on September 5th in NYC, the new romantic low bun hairstyle has got every chic fashionistas' attention.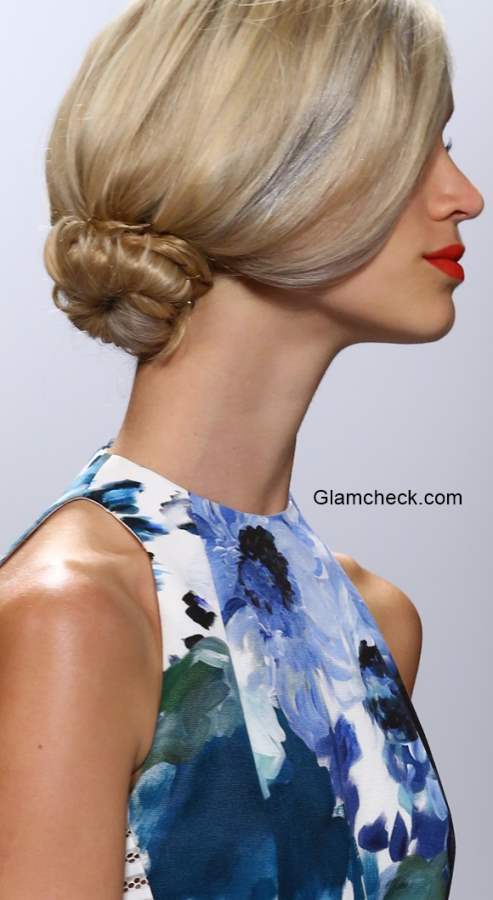 Low Side Bun – Hairstyle Trend at Carmen Marc Valvo Show
Get the Look
This new hairstyle, thankfully, doesn't require piling on of fancy hair-sprays and long hours that strain your arms and shoulders. Relaxed and easy, that's the mantra.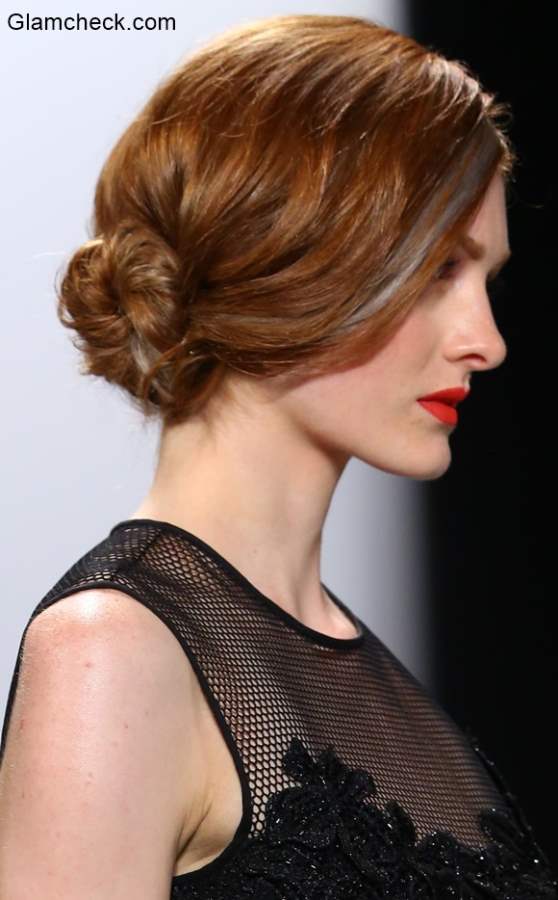 Low Side Bun – Hairstyle Trend
Comb you hair and part at the side. The section where the arch of your eyebrows falls in line with should do perfect.

Now just tie a low side bun. It doesn't have to taut and skillful; the style could be braided, pony-tail bun or twisted, just go for any style you are comfortable with. Got messy, not a problem, actually it's better!

Finally loosed a few strands of hair from the upper section around the bun and from the front section framing the face. This is done to give a laid-back appearance.
If you want to emulate the same Carmen Marc Valvo runway look, give a subtle silver streak using a spray or chalk.
Now, just add the bright red lipstick and done. Young, classy and chilled-out, you've got it all!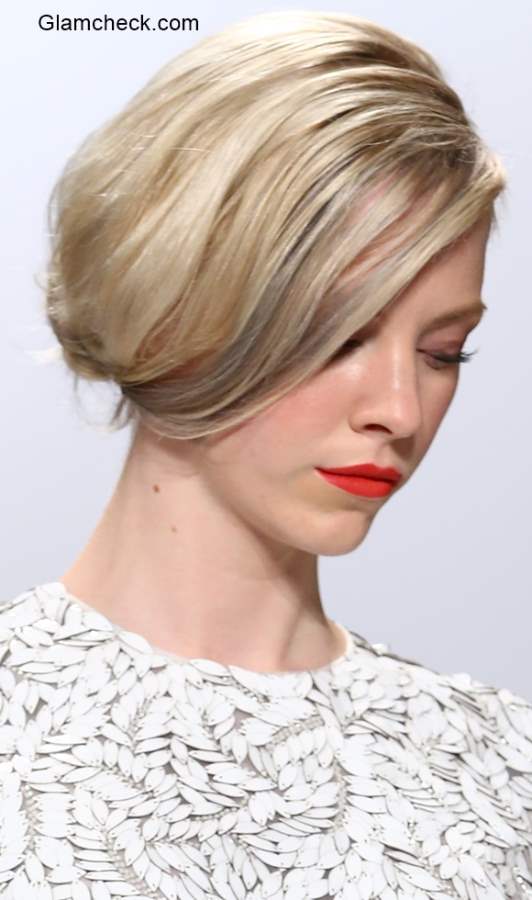 Low Side Bun Hairstyle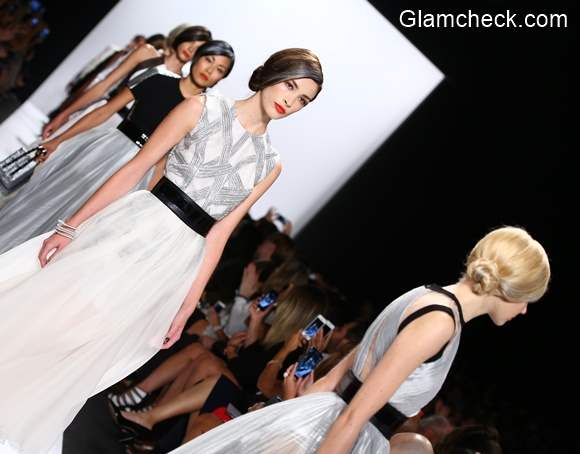 Low Side Bun Hairstyle 2016
Image: Shutterstock