Designers often collaborate to combine their creative energies and ideas and channelize it all into one successful collection. Often this is done not only to complete a certain idea but create something unique as the different ideas blend into something unique. At the Mercedes Benz Fashion Week, Subversive Jewellery by Justin Guinta associated with Timo Weiland to compliment the debut collection for Spring Summer 2012 that had a bohemian vibe to it.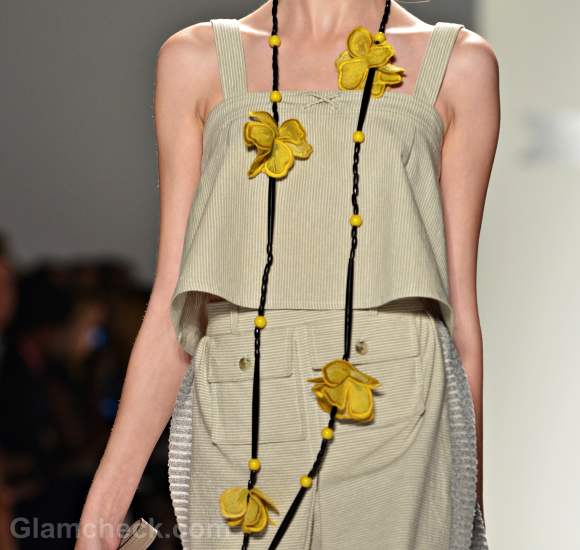 The floral beaded necklaces made a perfect match for Timo Weiland's Ready-to-Wear collection and are the style pick for the day.
Accessories not only complete a look but actually are a perfect way to personalize any outfit and make it your own. Most beautiful way to do so is jewellery. Subversive's beaded neck-pieces with beautiful embroidered Hibiscus flowers are fun elements to add to a look. Flowers always have a certain amount of freshness associated to them and the embroidered Hibiscus placed asymmetrically do so in the most artsy way hence, defining Spring Summer in more ways than one.
How to wear the Floral Beaded neck-piece?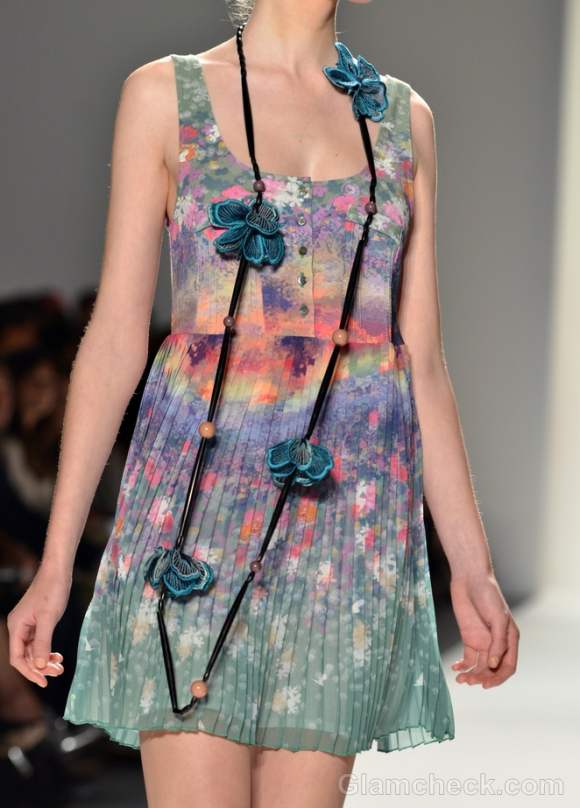 1. Wear the floral beaded piece over a floral printed dress to make a feminine statement as the piece only further highlights the floral character of the outfit.
2. If you want to steer away from the florals then add an eclectic element by pairing the Hibiscus neck piece to a smart casual outfit like a white shirt and any other monotone shades.
3. Layer the neck-piece into two strands of short and long and make the same piece more dramatic.
4. Add color to the piece by combining two of the neck pieces. You not only get two colors but more volume. Make a stylish statement by wearing the strings over a solid color outfit.
The Hibiscus beaded necklace is a versatile piece that matches not just the moods for Spring Summer but also the Resort wear.
Image: Shutterstock