Singer Taylor Swift has a penchant for two distinct hairstyles – the side swept style and bangs. In fact, a lot of her appearances on the red carpet, and otherwise, have her sporting variations of these styles.
Taylor Swift Hairstyle: Side Swept Hair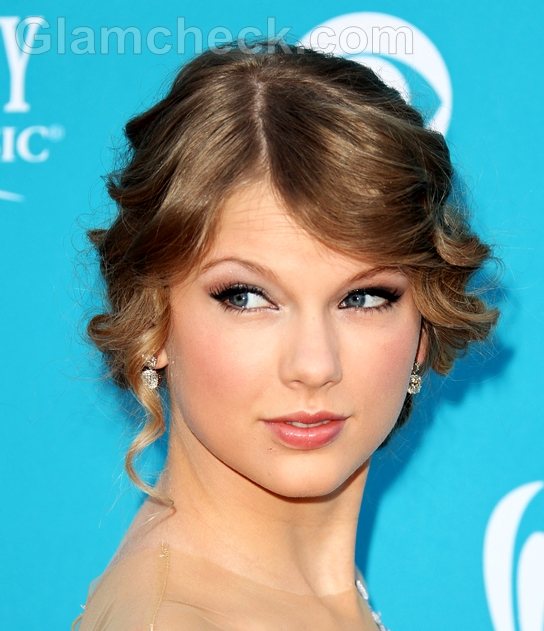 Taylor Swift is partial to side swept hairstyle and with good reason – there is something rather glamorous about this style. It also transports one to the Golden era of Hollywood when celebrities looked like celebrities.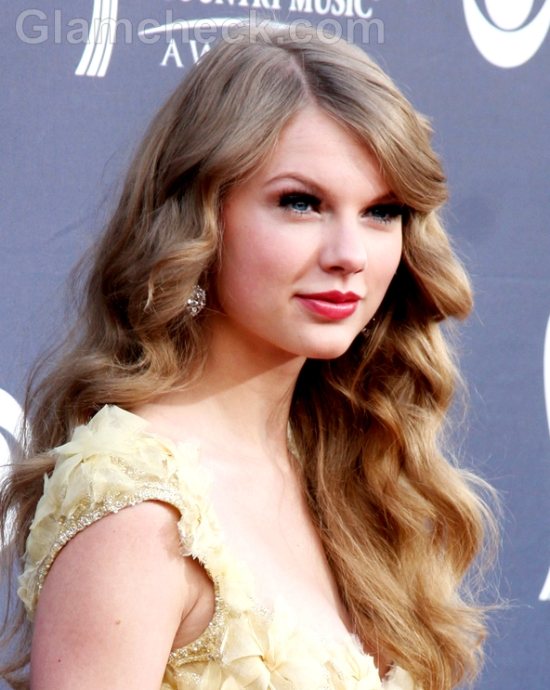 This season we have been noticing the re-emergence of the side swept vintage curls, and we see three distinct side swept hairstyles on Taylor Swift alone – one look comprises of the side swept up-do, in another look we see side swept curls left open, and there is a third variation where the side swept hair reminds us of the mysterious peek-a-boo style of Veronica Lake and Jessica Rabbit.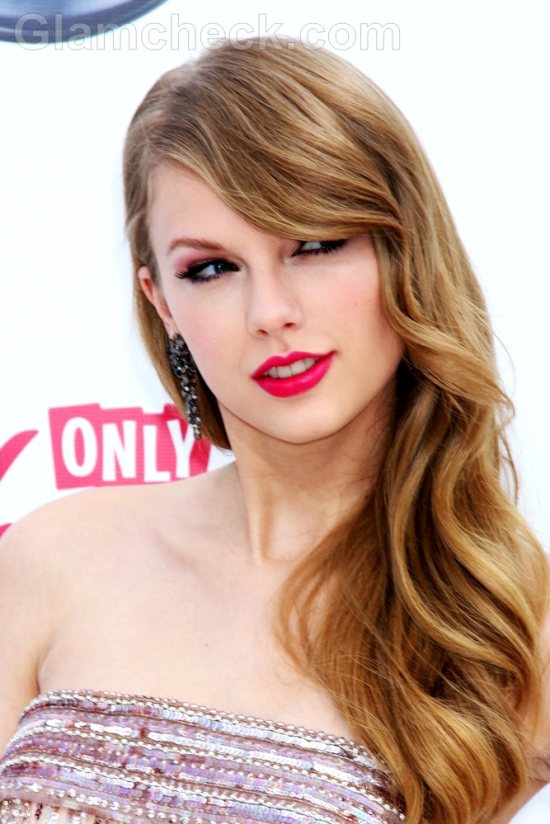 So, a lot can be done with the side swept hairstyle and it can be the perfect companion for a date night, a party or even a wedding. You can have a side swept up-do, plait, pony – or just leave it open, such is the flexibility of this style. It is no wonder then that Taylor Swift is such a fan of this hairstyle.
Taylor Swift Hairstyle: Bangs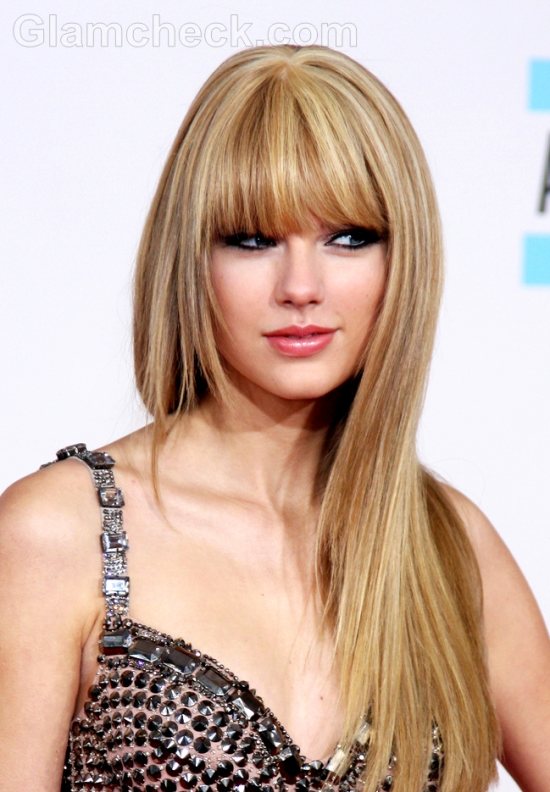 Another hairstyle that Ms Taylor seems to be more than comfortable with happens to be bangs. One can see her sporting bangs with tied hair as well as with straight hair left open.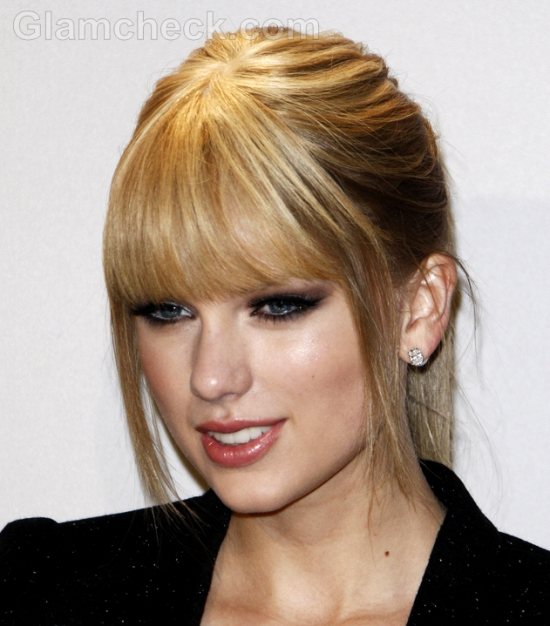 There is something very cute about bangs, which gives a "doll like" appearance to one. This style also does wonders for those who have a forehead that is on the broader side.
Bangs are for regular wear, whereas the side swept hairstyle is more of an occasional wear. Personally, I like the Side Swept Taylor Swift Hairstyle – probably because I have a thing for vintage glamour. What about you? Do you like the Taylor Swift Hairstyle with bangs better?
 Image: Shutterstock