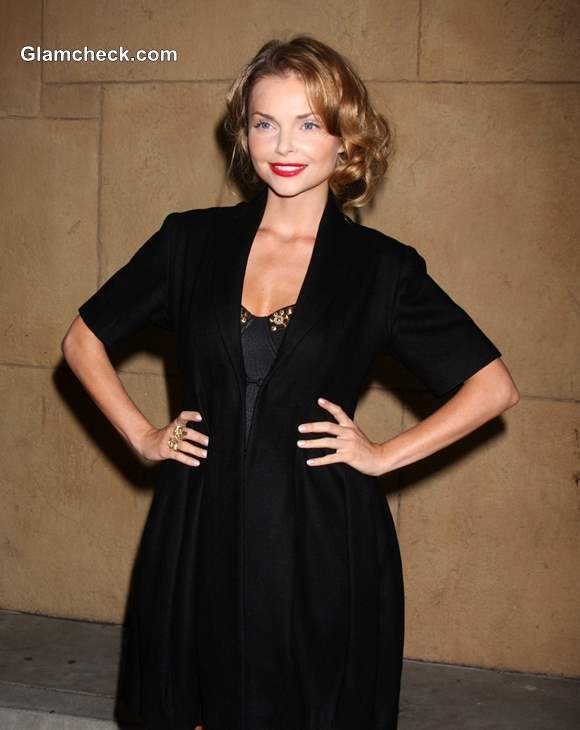 Actress Izabella Miko literally had the Eiffel Tower under her feet as she arrived for the Lovelace LA Premiere at the Egyptian Theater.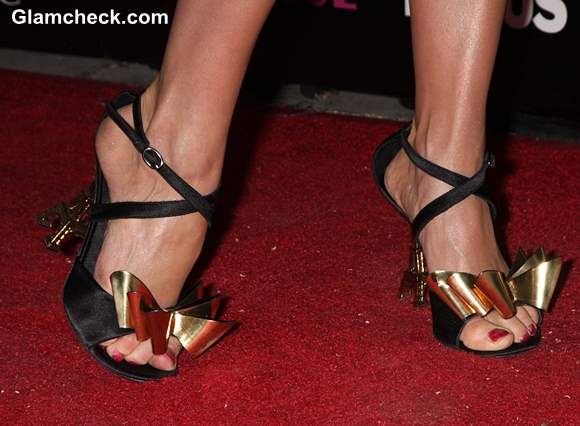 Celeb Footwear – Izabella Miko's Eiffel Tower Heels
Miko wore really eye catching footwear which had the Eiffel Tower playing the role of 4 inch metallic heels! The black sandals were strappy and open toed. They also featured three layers of metallic gold bows in the front. The shoes are from Italian brand Mugnai's spring summer 2013 collection and made of satin and leather.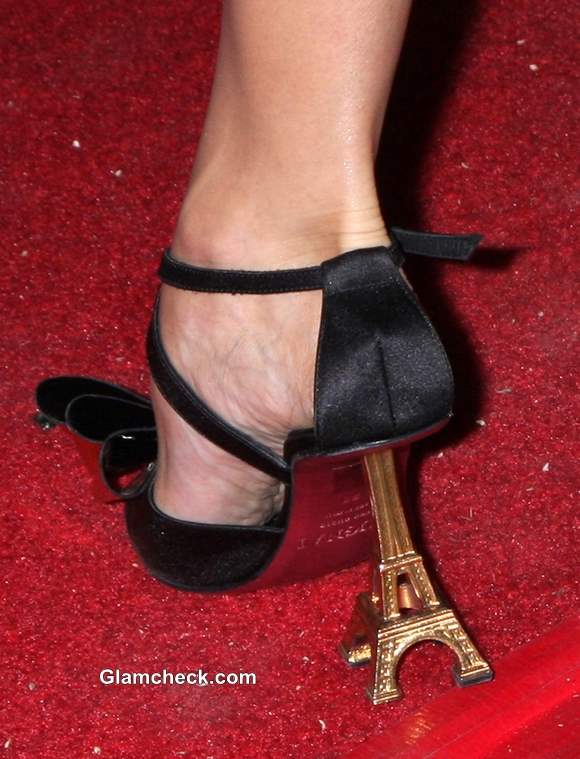 Celeb Footwear – Eiffel Tower Heels
It definitely is one of the most unique shoes that we have seen on the red carpet in recent times!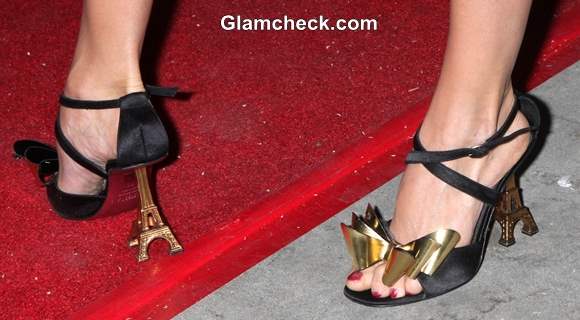 Celeb Footwear – Izabella Miko in Eiffel Tower Heels
Though the towering (pun intended) shoes took centerstage, we still couldn't ignore the striking picture Izabella made. She was dressed in all black – and wore a long black coat over a black bustier dress. Her rid lips looked stunning against the absolutely noir ensemble. 
Image: Shutterstock