If you've ever seen a side fishtail braid, then you already know what an elegant picture it paints. You've also probably wanted to sport the look yourself, but haven't so far in the belief that it is too complicated. Well, it's not all that difficult to create if you have a little patience to learn and a little time to practice. However, if you're too intimidated, then perhaps you want to try the fusion side braid as seen on the ramps at the DL 1961 Premium Denim Spring 2013 fashion show during the Mercedes-Benz Fashion Week at Pier 57 in New York City on September 5.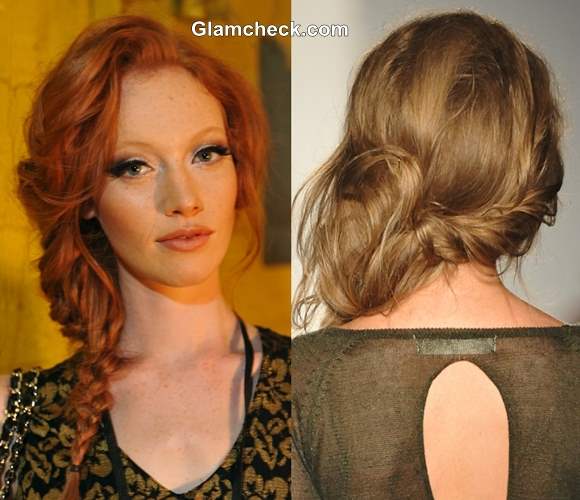 How to Create the Part-Fishtail Side Braid Hairstyle
The fusion side braid starts out as a fishtail braid when viewed from the back, but it progresses into a regular pleat as it snakes its way down the front. Sounds simpler, no? It is.
How to Create the Part-Fishtail Side Braid
This hairstyle is better suited for women with hair longer than their shoulders.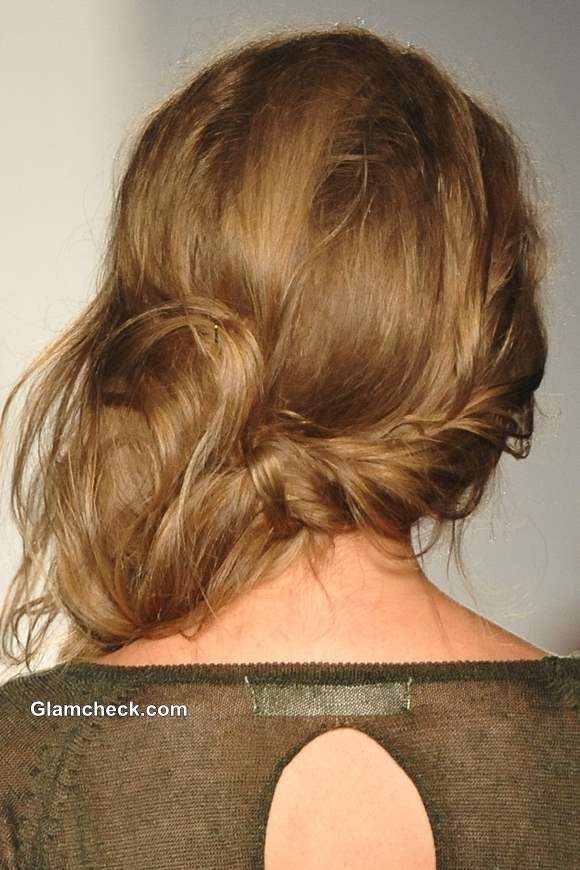 Part-Fishtail Side Braid Hairstyle
Sweep your hair over to the side of your head with your hands. You can brush it or comb it over if you want a neater hairstyle. But if you want a relaxed, slightly messy braid, then your hands are a better option.
Divide your hair into two parts.
Take one thin strand of hair from the outer side of the left part.
Weave this thin strand over the left and under the right part.
Now do the same with the opposite side i.e. take a thin strand from the outer side of the right part and weave it over the right and under the left.
Repeat steps 4 and 5, alternating between the left and right sides until you come to just below the ears.
From that point on, start plaiting your hair normally until you come to the end.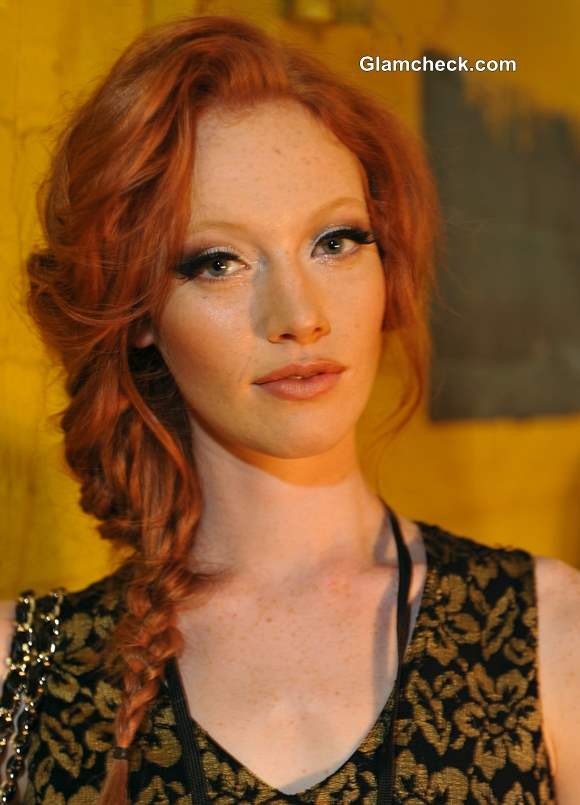 Hairstyle DIY Part-Fishtail Side Braid
Secure the braid with an elastic band.                                                                                                  
Shutterstock