When it comes to makeup, eyes are the best features to play with. Among all the eye makeup tricks, smokey eyes rank among the most liked and favoured, so much that it is now a classic. Today we will show you how to add some subtle colors to the conventional smokey eyes.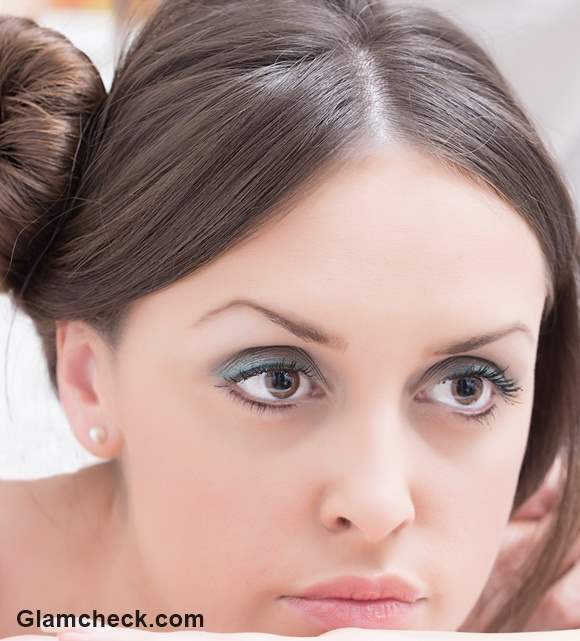 Soft Blue Smokey Eyes – Eye Makeup Tutorial
Soft blue smokey eyes get the look:
Step 1: Start with a clean face. Get done with the foundation, contouring and the brow game.
Step 2: Using a brush, take a light silver-grey or charcoal eye-shadow and apply it over the crease of your eyes. Blend.
Step 3: Now using a small brush, pick the soft powder-blue shade and dab it at the outer corner of your eyes. Blend it and bring to the mid-portion of the lids.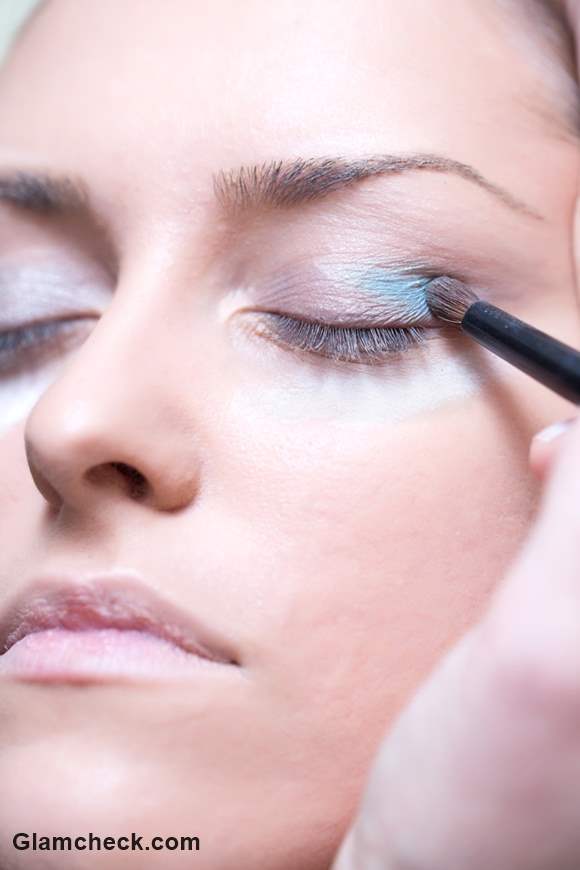 Soft Blue Smokey Eye Makeup Tutorial
Step 4: Take the same blue shade once more, tap off any excess and using a thin brush, line the top lids with it.
Step 5: Tight-line your eyes with a black liner and apply a thin line at the top and lower lids to define the eyes.
Step 6: Use a highlighter on the brow-bone to accentuate the eyes.
Step 7: Finish the look with mascara on the lashes.
This makeup is perfect for glamorous events, parties and even a daytime look. Play up the subtle blue smokey eyes with flirty pink lips for a romantic date or opt for glossy nude lips for a fun day time look. If it's a party theme, glam up the look with bright fuchsia or tangerine lips. Have fun!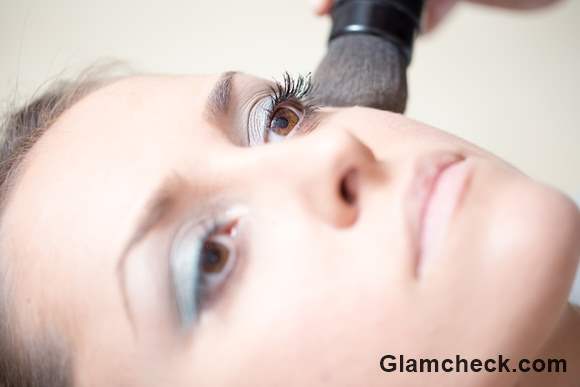 Soft Blue Smokey Eye Makeup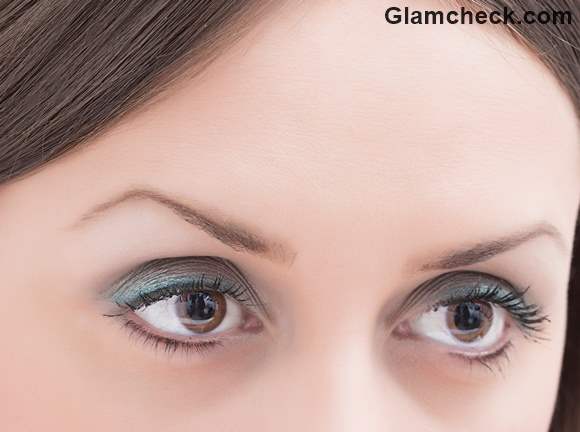 Soft Blue Smokey Eye Makeup diy
Image: Shutterstock