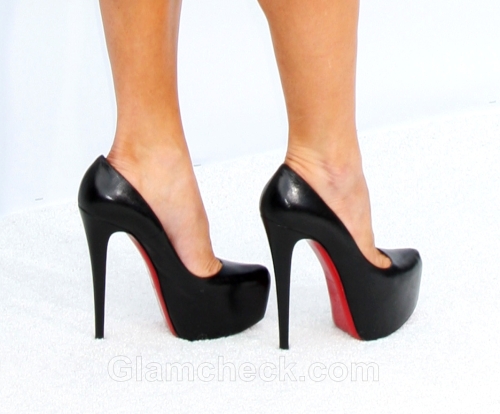 A decision has yet to be reached regarding the lawsuit between Christian Louboutin and Yves Saint Laurent. However, the proceeding seems to be going in the French shoe company's favour. A Manhattan judge who is presiding over the case threw out some documents that were submitted as evidence by YSL.
Women's Wear Daily reported that Judge Victor Marrero has decided that he will not allow YSL to use a chart that was submitted during the preliminary hearing. The chart depicts several red-soled shoes that were made by YSL as early as 2004.
One of Louboutin's lawyers said that it was a bald attempt to sneak in 'demonstrative' evidence. Meanwhile, lawyer for YSL David Bernestein of Debevoise & Plimpton LLP said that he was not worried that the judge had chosen to disregard the documents and that he (the judge) has sufficient evidence to make a ruling.
The injunction was sought by Louboutin after YSL sold red-soled shoes, a move which infringes the copyright on red-soled shoes that was granted to Louboutin in 2008. The judge was supposed to come to a decision about the injunction on July 22, but he left without doing so.
Image: Shutterstock