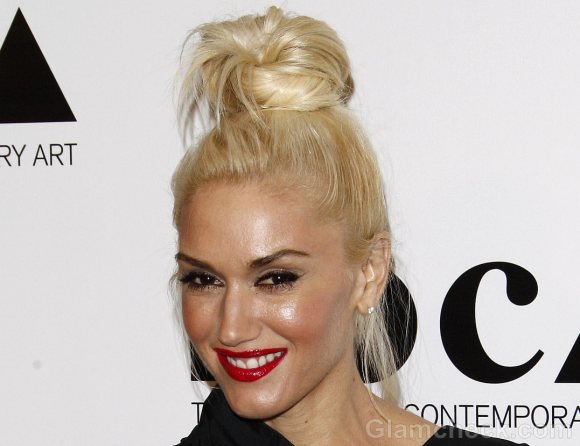 Rocker chic Gwen Stefani, known for her edgy and non-conformist dressing style, wowed us with her hairdo at the 2011 MOCA Gala at the Museum of Contemporary Art, Grand Avenue in Los Angeles, California on November 12.
The Hollaback Girl hitmaker sported a very sexy messy top bun. Her blond locks were swept up with a few wisps and strands left casually loose, and an apparently artificial hair piece bun was pinned atop her head making her look sensational.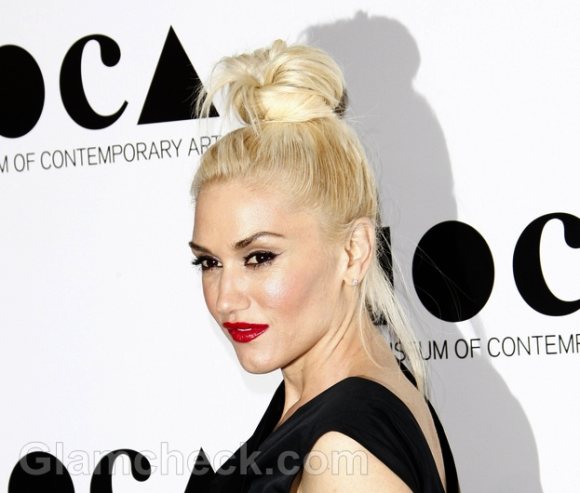 The messy top bun suits the 42-year-old quite well. She looks sassy and edgy, helped along by the slash of red lipstick and the dark eye makeup, of course. This hairdo is very in right now and definitely something all diva wannabes should try out.
Get the Look
A messy top knot goes with all kinds of clothing styles. It can be worn day or night for any kind of event. It can be a little challenging to create this hairdo on your own, so make sure you have some help at hand or get a lot of practice doing it on your own before the day you plan on wearing it.
While the messy top bun is usually best for women with longer hair, those with short hair do not have to miss out. Take a page out of Gwen's book – invest in a messy top bun artificial hair piece. But make sure that the color is as close to your hair color as possible otherwise it will show and spoil the effect.
Image: Shutterstock